A new document emerged Tuesday over a cronyism scandal involving Kake Educational Institution, saying its plan to open a university veterinary school in Imabari, Ehime Prefecture, was a matter related to Prime Minister Shinzo Abe.
In its Tuesday morning edition, the Asahi Shimbun daily reported that the Ehime prefectural government produced a document on an April 2, 2015, meeting between Tadao Yanase, then executive secretary to Abe, and officials of the prefectural and Imabari city governments at the prime minister's office in Tokyo.
In the document, dated April 13, 2015, Yanase, currently vice minister for international affairs at the Ministry of Economy, Trade and Industry, is quoted as saying that the plan to open the school in a national strategic special zone in the western Japan city was a "prime minister-related matter."
Yanase issued a statement on Tuesday denying that he made such a remark. "I've never met with officials of Ehime Prefecture or Imabari as far as I can remember," he also said, as he did during a parliamentary meeting in July last year.
But later in the day, Ehime Governor Tokihiro Nakamura admitted at a press conference in Matsuyama, the capital of Ehime, that the reported document is a note made by a prefectural official who attended the meeting in question.
加計学園の問題で10日午後に愛媛県知事が記者会見しました。その後、朝日新聞デジタルが速報でメモがあった備忘録という部分の全文が朝日新聞デジタルが報じています。 一つは藤原地方創生推進室次長の主な発言、「かなりチャンスがあると思って頂いて良い」ということが書いてあります。
Apr 21
The Tokyo metropolitan government aims to ban indoor smoking at all restaurants with employees in the Japanese capital, Governor Yuriko Koike said Friday.
(Jiji)
Apr 21
Wakayama Prefectural Police have arrested a 29-year-old man over the murder of his wife during a diving excursion in the town of Shirahama last year, a case that he framed as an accidental drowning, reports the Yomiuri Shimbun
(tokyoreporter.com)
Apr 21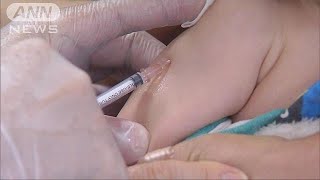 An outbreak of measles in the Japanese prefecture of Okinawa is affecting local tourism ahead of the spring holiday season.
(NHK)
Apr 21
Another volcano erupted in the Kirishima mountain range in the Kyushu region, southwestern Japan, on Thursday, the Japan Meteorological Agency said.
(Jiji)
Apr 21
The Bank of Japan said Wednesday that a veteran official at its Currency Issue Department is believed to have stolen commemorative gold coins from a safe.
(Jiji)
Apr 21
Japan's consumer center said Thursday about 120 children were treated at medical institutions over the past seven years after swallowing tiny magnetic balls, and urged parents to keep such products away from children.
(Japan Times)
Apr 21
When asked about a complaint from a Japanese TV station that the most senior official at his ministry sexually harassed a reporter, Finance Minister Taro Aso said the font used on the complaint letter was too small.
(Japan Times)
Apr 21
A company that developed a smartphone application for the Japanese board game shogi has been listed on the Tokyo Stock Exchange. But the initial public offering ended without an opening price as there were too many orders to buy its shares.
(NHK)
Apr 21
A nonpartisan group of Japanese lawmakers has visited Yasukuni Shrine in Tokyo.
(NHK)
Apr 21
Japanese government officials have released their leading gauge of inflation. The Consumer Price Index rose for the 15th straight month in March.
(NHK)
---