Japanese researchers have found more than 16 million tons of rare earth deposits, equivalent to a few hundred years of global consumption, under the seabed near Minami-Torishima, about 1,900km southeast of Tokyo.
The research team, led by Yutaro Takaya, an instructor at Waseda University and professor Yasuhiro Kato of the University of Tokyo, published detailed findings on the size of the deposits for the first time on Tuesday in Scientific Reports, a British online scientific journal. They also said they had come up with technology that will allow the resources to be extracted efficiently. The researchers plan to work with companies to recover the rare earths.
Rare earths are used in a variety of high-tech products, including hybrid and electric cars, as well as the magnets for wind turbines and florescent materials for light-emitting diodes.
Japan's heavy reliance on China for rare earths has been a concern for the government. China accounts for about 90% of global production and its dominant position has resulted in price spikes and shortages in the past.
If the country can recover the newly found resources, which lie within in its exclusive economic zone, it could lose is status as a resource-poor country.
The research team collected samples of the rare earth elements in 25 locations on the seabed across a 2,500-square-kilometer area south of Minami-Torishima and analyzed their density.
The analysis found 730 years' worth of global demand for dysprosium, used for the magnets in hybrid cars, and 780 years' worth of yttrium, which is used in lasers.
The recovery method developed by the team takes its cue from calcium phosphate, a composite substance in teeth and bones.
Apr 21
The Tokyo metropolitan government aims to ban indoor smoking at all restaurants with employees in the Japanese capital, Governor Yuriko Koike said Friday.
(Jiji)
Apr 21
Wakayama Prefectural Police have arrested a 29-year-old man over the murder of his wife during a diving excursion in the town of Shirahama last year, a case that he framed as an accidental drowning, reports the Yomiuri Shimbun
(tokyoreporter.com)
Apr 21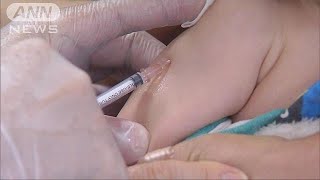 An outbreak of measles in the Japanese prefecture of Okinawa is affecting local tourism ahead of the spring holiday season.
(NHK)
Apr 21
Another volcano erupted in the Kirishima mountain range in the Kyushu region, southwestern Japan, on Thursday, the Japan Meteorological Agency said.
(Jiji)
Apr 21
The Bank of Japan said Wednesday that a veteran official at its Currency Issue Department is believed to have stolen commemorative gold coins from a safe.
(Jiji)
Apr 21
Japan's consumer center said Thursday about 120 children were treated at medical institutions over the past seven years after swallowing tiny magnetic balls, and urged parents to keep such products away from children.
(Japan Times)
Apr 21
When asked about a complaint from a Japanese TV station that the most senior official at his ministry sexually harassed a reporter, Finance Minister Taro Aso said the font used on the complaint letter was too small.
(Japan Times)
Apr 21
A company that developed a smartphone application for the Japanese board game shogi has been listed on the Tokyo Stock Exchange. But the initial public offering ended without an opening price as there were too many orders to buy its shares.
(NHK)
Apr 21
A nonpartisan group of Japanese lawmakers has visited Yasukuni Shrine in Tokyo.
(NHK)
Apr 21
Japanese government officials have released their leading gauge of inflation. The Consumer Price Index rose for the 15th straight month in March.
(NHK)
---