A landslide occurred in the city of Nakatsu in the southwestern Japan prefecture of Oita early Wednesday morning, killing one man and leaving five others missing, police and other sources said.
Members of the Self-Defense Forces and the local fire department continued search and rescue operations. A man was found and confirmed dead in the afternoon.
According to an emergency call around 3:50 a.m. (6:50 p.m. GMT Tuesday), four houses in the Yabakei-machi district of the city were engulfed in dirt after the slope of a mountain behind them collapsed, authorities said.
According to the Oita prefectural police department's Nakatsu station, the mountain's collapsed portion measured 200 meters wide and 100 meters high. There were also rockfalls.
Six residents of three of the four houses were missing after the landslide.
11日に大分県中津市で起きた土砂崩れは1人が死亡し、5人の安否が分からないなか、徹夜の捜索が続いています。 11日、中津市で住宅の裏山が高さ100メートル、幅200メートルにわたって崩れ落ちました。住宅4棟が巻き込まれ、岩下義則さん(45)が遺体で見つかりました。
Sep 21
Pricier and bigger new iPhone models made their market debut in Japan on Friday, with the country's three leading mobile carriers starting sales of the XS Max and the XS that have faster processors and feature better battery life and improved camera functions.
(Kyodo)
Sep 20
A policeman was stabbed to death by a knife-wielding man at a police box in the northeastern Japan city of Sendai early on Wednesday.
(Jiji)
Sep 19
The average land price in Japan as of July 1 increased 0.1 pct from a year before, the first rise since 1991, when the country's asset bubble era was ending, the land ministry said Tuesday.
(Jiji)
Sep 18
The number of women aged 65 years old or higher in Japan has topped 20 million for the first time, according to estimates by the internal affairs ministry released Sunday.
(Jiji)
Sep 18
Japan's Maritime Self-Defense Force says one of its submarines took part in a drill in the South China Sea.
(NHK)
Sep 15
The nation's centenarian population hit a record-high of 69,785 as of September, with women accounting for 88.1 percent of the total, amid medical advances and greater health consciousness, the health ministry said Friday.
(Japan Times)
Sep 15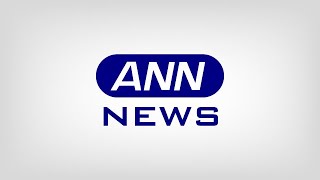 A Japanese gastroenterologist won this year's Ig Nobel Medical Education Prize on Thursday for examining the effectiveness of colonoscopy in the sitting position using his own body.
(Jiji)
Sep 15
The International Whaling Commission has voted down a proposal by Japan to resume commercial whaling of some species.
(NHK)
Sep 15
Police in Kyoto referred to prosecutors Friday four officials of a hotel management firm for allegedly running an unlicensed private accommodation service, making it the first case of its kind since a private lodging law came into force in June.
(Japan Times)
Sep 14
The operator of typhoon-hit Kansai International Airport in Japan says it reopened on Friday part of its main passenger facility, Terminal 1.
(NHK)
---