Since 1979, the Shibuya 109 skyscraper has stood tall, literally, as the epicenter of trendy young women's fashion in Tokyo. A recent government study, though, considered what would happen if it were the epicenter of an earthquake, and the results weren't nearly as pretty as the gyaru and one-kei outfits that have been purchased at 109 over the years.
The study examined the stability of 852 buildings in Tokyo, including large structures such as hospitals, schools, and department stores as well as buildings located near major transportation arteries such as high-speed Shinkansen rail tracks and expressways. Were a magnitude-six earthquake (on the Japan Meteorological Agency seismic intensity scale, which differs from the Richter scale and tops out at seven), centered below Tokyo, to strike the capital, 251 of the examined buildings are in danger of collapsing, according to the study.
Out of those 251 buildings, researchers subdivided them into three categories, based on how likely they are to topple in the face of a magnitude-six quake. Thankfully, 250 of the buildings were classified as Type 2 or 3, the less likely to fall. But the one and only building to receive a Type 1 designation, indicating the greatest danger of collapse? Shibuya's 109.
Were Shibuya 109 to fall, it would cause problems even beyond the danger to the lives of the employees and customers inside its dozens of boutiques. The main tower stands roughly 50 meters tall, and were it to crumble, it would clog the unique triangular intersection the building is located at, blocking emergency response teams from making their way through the neighborhood and also cutting off access to nearby Shibuya Station, one of the Tokyo's most important transportation hubs.
Feb 16
Soft drink companies in Japan have put aside their long-held fear of losing market shares, moving to raise prices amid soaring expenses for labor and materials.
(Nikkei)
Feb 16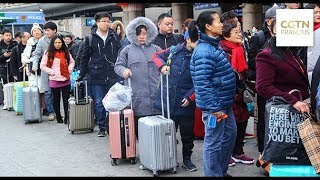 Reservations for travel overseas are surging for this year's 10-day Golden Week period, during which the Imperial succession is set to take place, according to a JTB Corp. official.
(Japan Times)
Feb 16
A fire broke out at a warehouse in Tokyo on Tuesday afternoon leaving three men dead and another man injured, while some flights at nearby Haneda airport were also disrupted by the incident.
(Kyodo)
Feb 15
The Japanese government has mapped out a bill to officially recognize the Ainu ethnic minority as an indigenous people of Japan.
(NHK)
Feb 15
Bullet train ticket machines have stopped working in many parts of Japan.
(NHK)
Feb 15
Tokyo Metropolitan Police have arrested a 58-year-old woman who while nude portrayed an elderly woman on a pay-to-view site, reports TV Asahi (Feb. 14).
(tokyoreporter.com)
Feb 15
Tokyo Metropolitan Police have apprehended a man who is suspected of slashing another man and a woman at a railway station in Bunkyo ward on Thursday, reports NHK (Feb. 14).
(tokyoreporter.com)
Feb 13
Around the world, people use chocolate treats to express sweet nothings on Valentine's Day.
(BBC)
Feb 13
As spring approaches in Japan, the country's weather forecasters face one of their biggest missions of the year: predicting exactly when the famed cherry blossoms will bloom.
(straitstimes.com)
Feb 13
A new outbreak of swine fever has been confirmed on a pig farm in Aichi Prefecture, central Japan. It is the third farm in the prefecture to be hit by the highly contagious disease.
(NHK)
---