A Japanese government panel started talks Thursday on action to be taken if the Japan Meteorological Agency announces a significant rise in the possibility of a major earthquake occurring at the Nankai Trough off the country's Pacific coast.
The central disaster management council held the first meeting of a related working group on the day. The working group is slated to draw up a report within the year, and based on the report, the government will consider the feasibility of introducing guidelines for the action.
The working group was set up after the meteorological agency launched a new scheme last November to release information on the possible Nankai Trough earthquake.
The panel will study action to follow information releases under the new scheme in the Pacific coastal prefectures of Shizuoka and Kochi, to serve as a model for other areas.
According to the government, there is a 70 to 80 pct chance of an 8- to 9-magnitude earthquake occurring at the Nankai Trough within 30 years.
南海トラフ巨大地震に関わる異常な現象が観測された際の国の防災対応を検討する会議が初めて開催されました。 南海トラフ巨大地震は今後、30年以内に70%から80%の確率で起きるとされています。
Apr 21
The Tokyo metropolitan government aims to ban indoor smoking at all restaurants with employees in the Japanese capital, Governor Yuriko Koike said Friday.
(Jiji)
Apr 21
Wakayama Prefectural Police have arrested a 29-year-old man over the murder of his wife during a diving excursion in the town of Shirahama last year, a case that he framed as an accidental drowning, reports the Yomiuri Shimbun
(tokyoreporter.com)
Apr 21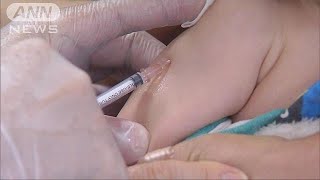 An outbreak of measles in the Japanese prefecture of Okinawa is affecting local tourism ahead of the spring holiday season.
(NHK)
Apr 21
Another volcano erupted in the Kirishima mountain range in the Kyushu region, southwestern Japan, on Thursday, the Japan Meteorological Agency said.
(Jiji)
Apr 21
The Bank of Japan said Wednesday that a veteran official at its Currency Issue Department is believed to have stolen commemorative gold coins from a safe.
(Jiji)
Apr 21
Japan's consumer center said Thursday about 120 children were treated at medical institutions over the past seven years after swallowing tiny magnetic balls, and urged parents to keep such products away from children.
(Japan Times)
Apr 21
When asked about a complaint from a Japanese TV station that the most senior official at his ministry sexually harassed a reporter, Finance Minister Taro Aso said the font used on the complaint letter was too small.
(Japan Times)
Apr 21
A company that developed a smartphone application for the Japanese board game shogi has been listed on the Tokyo Stock Exchange. But the initial public offering ended without an opening price as there were too many orders to buy its shares.
(NHK)
Apr 21
A nonpartisan group of Japanese lawmakers has visited Yasukuni Shrine in Tokyo.
(NHK)
Apr 21
Japanese government officials have released their leading gauge of inflation. The Consumer Price Index rose for the 15th straight month in March.
(NHK)
---