Japan's finance minister admonished his top bureaucrat on Thursday after a magazine reported the official had sexually harassed several female journalists, but he stopped short of imposing any punishment.
The issue could become another headache for Finance Minister Taro Aso and for Prime Minister Shinzo Abe, whose ratings have been eroded because of several scandals over suspected cronyism and cover-ups.
A steady trickle of new allegations about the scandals has raised doubts about how long Abe can stay in power.
The weekly Shincho reported in its latest edition published on Thursday that Administrative Vice Finance Minister Junichi Fukuda went drinking with a female reporter recently at a bar near his house and asked to touch her breasts and kiss her.
The magazine quoted Fukuda as denying the allegation.
Reuters was not able to independently confirm the report and attempts by Reuters to reach Fukuda at his office were not successful.
The magazine related a similar incident with a female reporter at a restaurant in the past and said Fukuda had been known for making sexually suggestive comments to women journalists.
The reporter in the most recent incident said she had gone to meet him because he was an important news source, the magazine said.
The magazine did not identify the reporter nor several other women mentioned in its report.
麻生財務大臣は事務方トップである福田事務次官のセクハラ疑惑が週刊誌に掲載されたことについて、福田次官へ注意を行ったことを明らかにしました。
Apr 21
The Tokyo metropolitan government aims to ban indoor smoking at all restaurants with employees in the Japanese capital, Governor Yuriko Koike said Friday.
(Jiji)
Apr 21
Wakayama Prefectural Police have arrested a 29-year-old man over the murder of his wife during a diving excursion in the town of Shirahama last year, a case that he framed as an accidental drowning, reports the Yomiuri Shimbun
(tokyoreporter.com)
Apr 21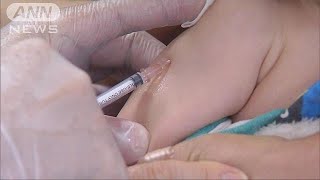 An outbreak of measles in the Japanese prefecture of Okinawa is affecting local tourism ahead of the spring holiday season.
(NHK)
Apr 21
Another volcano erupted in the Kirishima mountain range in the Kyushu region, southwestern Japan, on Thursday, the Japan Meteorological Agency said.
(Jiji)
Apr 21
The Bank of Japan said Wednesday that a veteran official at its Currency Issue Department is believed to have stolen commemorative gold coins from a safe.
(Jiji)
Apr 21
Japan's consumer center said Thursday about 120 children were treated at medical institutions over the past seven years after swallowing tiny magnetic balls, and urged parents to keep such products away from children.
(Japan Times)
Apr 21
When asked about a complaint from a Japanese TV station that the most senior official at his ministry sexually harassed a reporter, Finance Minister Taro Aso said the font used on the complaint letter was too small.
(Japan Times)
Apr 21
A company that developed a smartphone application for the Japanese board game shogi has been listed on the Tokyo Stock Exchange. But the initial public offering ended without an opening price as there were too many orders to buy its shares.
(NHK)
Apr 21
A nonpartisan group of Japanese lawmakers has visited Yasukuni Shrine in Tokyo.
(NHK)
Apr 21
Japanese government officials have released their leading gauge of inflation. The Consumer Price Index rose for the 15th straight month in March.
(NHK)
---