The Japanese government will focus on cutting social security spending with specific targets over the next three years or so, bracing for an accelerating rise in social security costs in and after fiscal 2022, when baby boomers begin to reach 75 years old, officials said Thursday.
The decision was made at a meeting of the Council on Economic and Fiscal Policy, chaired by Prime Minister Shinzo Abe, on the day. "We need to fully consider spending levels and other issues," Abe told the meeting.
Measures to reduce social security spending under the initiative are expected to be included in a fiscal consolidation plan that the government is slated to adopt in June.
Annual growth in social security spending is estimated to accelerate from some 650 billion yen in fiscal 2016 to 2018 to 900 billion yen in and after fiscal 2022, according to the Cabinet Office.
During the council's meeting, private-sector members proposed promoting measures to prevent illness and making medical and nursing care services more efficient by utilizing artificial intelligence technology.
Apr 21
The Tokyo metropolitan government aims to ban indoor smoking at all restaurants with employees in the Japanese capital, Governor Yuriko Koike said Friday.
(Jiji)
Apr 21
Wakayama Prefectural Police have arrested a 29-year-old man over the murder of his wife during a diving excursion in the town of Shirahama last year, a case that he framed as an accidental drowning, reports the Yomiuri Shimbun
(tokyoreporter.com)
Apr 21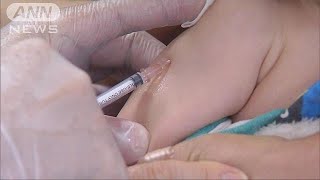 An outbreak of measles in the Japanese prefecture of Okinawa is affecting local tourism ahead of the spring holiday season.
(NHK)
Apr 21
Another volcano erupted in the Kirishima mountain range in the Kyushu region, southwestern Japan, on Thursday, the Japan Meteorological Agency said.
(Jiji)
Apr 21
The Bank of Japan said Wednesday that a veteran official at its Currency Issue Department is believed to have stolen commemorative gold coins from a safe.
(Jiji)
Apr 21
Japan's consumer center said Thursday about 120 children were treated at medical institutions over the past seven years after swallowing tiny magnetic balls, and urged parents to keep such products away from children.
(Japan Times)
Apr 21
When asked about a complaint from a Japanese TV station that the most senior official at his ministry sexually harassed a reporter, Finance Minister Taro Aso said the font used on the complaint letter was too small.
(Japan Times)
Apr 21
A company that developed a smartphone application for the Japanese board game shogi has been listed on the Tokyo Stock Exchange. But the initial public offering ended without an opening price as there were too many orders to buy its shares.
(NHK)
Apr 21
A nonpartisan group of Japanese lawmakers has visited Yasukuni Shrine in Tokyo.
(NHK)
Apr 21
Japanese government officials have released their leading gauge of inflation. The Consumer Price Index rose for the 15th straight month in March.
(NHK)
---