A Filipino man has been arrested after police found 10 guns and more than 200 bullets earlier this week in a Tokyo dormitory room where he recently lived.
Charls Aron Mitra, 29, turned himself in to a police station in Fuchu, western Tokyo, on Friday. He was arrested for allegedly possessing one of the guns, which were found in suitcases in the dormitory of a construction company where he worked.
Mitra denied the allegation. He told investigators he was keeping the suitcases for someone else and did not know what was in them, according to the police.
The police initially mobilized a bomb disposal unit after the dormitory alerted them Tuesday to the discovery of suspicious items. The bomb squad said there was no risk of an explosion but found two revolvers, eight automatics and about 200 bullets in two suitcases.
東京・府中市の建設会社の社員寮で拳銃を所持していたとして、フィリピン人の男が逮捕されました。 フィリピン人のミトラ・チャールズエイロン容疑者(29)は10日、府中市の建設会社の社員寮で拳銃1丁を所持していた疑いが持たれています。
Apr 21
The Tokyo metropolitan government aims to ban indoor smoking at all restaurants with employees in the Japanese capital, Governor Yuriko Koike said Friday.
(Jiji)
Apr 21
Wakayama Prefectural Police have arrested a 29-year-old man over the murder of his wife during a diving excursion in the town of Shirahama last year, a case that he framed as an accidental drowning, reports the Yomiuri Shimbun
(tokyoreporter.com)
Apr 21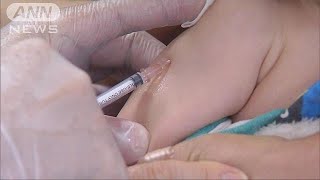 An outbreak of measles in the Japanese prefecture of Okinawa is affecting local tourism ahead of the spring holiday season.
(NHK)
Apr 21
Another volcano erupted in the Kirishima mountain range in the Kyushu region, southwestern Japan, on Thursday, the Japan Meteorological Agency said.
(Jiji)
Apr 21
Japan's consumer center said Thursday about 120 children were treated at medical institutions over the past seven years after swallowing tiny magnetic balls, and urged parents to keep such products away from children.
(Japan Times)
Apr 20
Japanese Prime Minister Shinzo Abe and SoftBank Group Corp Chairman Masayoshi Son were among the world's 100 Most Influential People of 2018 released Thursday by Time magazine.
(Japan Today)
Apr 20
Japanese Prime Minister Shinzo Abe and US President Donald Trump have agreed to maintain the maximum pressure on North Korea until the country takes concrete steps for denuclearization. The 2 leaders also agreed to create a new framework to discuss trade and investment.
(NHK)
Apr 19
Niigata Governor Ryuichi Yoneyama has announced he's stepping down over an alleged sex scandal.
(NHK)
Apr 19
The estimated number of foreign visitors to Japan in fiscal 2017 came close to 30 million at 29,772,570, another record high, the Japan National Tourism Organization said Wednesday.
(Jiji)
Apr 19
A Japanese television network says a woman employee is among the victims of alleged sexual harassment by a top bureaucrat of the Finance Ministry.
(NHK)
---