With sakura season done in the Tokyo area, it's time to switch from pink to blue and the 4.5 million Nemophila flowers of this amazing park.
This year, some unusually warm spring weather shifted the start of cherry blossom season up about two weeks earlier than usual. Because of that, the sakura re now gone from Japan's eastern Kanto region (which includes Tokyo), but if you're feeling blue about that, there's an amazing azure pick-me-up waiting for nature lovers in Hitachi Seaside Park.
As you'd guess from the name, Hitachi Seaside Park is located on the coast of the city of Hitachi, in Ibaraki Prefecture. Ibaraki s one of those parts of Japan that foreign travelers often pass straight through as they make their way from Tokyo up to the northeastern Tohoku region, but Hitachi Seaside Park is definitely worth making a detour for, especially if the Nemophila, or baby blue eye, flowers are in bloom, like they are right now.
The sprawling park's Miharashi no Oka ("Lookout Hill") covers an area of 3.5 hectares (8.6 acres), and in turn is covered with roughly 4.5 million flowers. When their petals open, the landscape transforms into rolling waves of blue that seem to merge earth and sky.
May 20
Japanese Director Hirokazu Kore-eda's "Shoplifters" has won the Palme d'Or at the Cannes Film Festival.
(NHK)
May 20
The head coach of Nihon University's American football team, Masato Uchida, has accepted full responsibility for a serious foul committed by one of his players and says he intends to resign.
(NHK)
May 20
Tokyo Metropolitan Police are hunting for the male perpetrator who slashed a man in Shibuya Ward on Friday night, reports Fuji News Network
(tokyoreporter.com)
May 19
An international organization has halted its screening to name a geological period 126,000 to 770,000 years ago after Japan's Chiba Prefecture due to a data falsification allegation, a Japanese study team said Friday.
(Jiji)
May 19
Japanese teenage shogi chess sensation Sota Fujii has set a new record. The 15-year-old high school freshman has become the youngest player to achieve the rank of 7th-dan.
(NHK)
May 19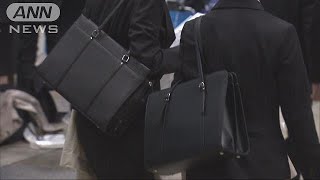 The employment rate for people who graduated from Japanese universities in spring this year came to 98.0 pct as of April 1, the highest since the survey started in 1997, the labor and education ministries said Friday.
(Jiji)
May 19
Torrential rain has hit northeastern Japan. The Meteorological Agency is warning of landslides, overflowing rivers and flooding in the region.
(NHK)
May 18
Kyoto City officials have discovered about 100 bamboo plants in the city's Arashiyama district vandalized.
(NHK)
May 18
More than 90 percent of child abuse and sexual crime victims and their families didn't receive compensation from their assailants, nor public financial assistance, largely due to the lack of awareness on the consultation services available, police data showed Thursday.
(Japan Times)
May 18
Hideki Saijo, a singer popular in Asia and best known for his cover song of the megahit "Y.M.C.A.," died of acute heart failure Wednesday, his office said. He was 63.
(Japan Times)
---