South Korean President Moon Jae-in told Japanese Prime Minister Shinzo Abe on Tuesday that he plans to take up the issue of Pyongyang's abductions of Japanese nationals decades ago at his upcoming meeting with North Korean leader Kim Jong Un.
During 40-minute phone talks with Moon, Abe suggested Tokyo's willingness to hold dialogue with Pyongyang.
Abe and Moon agreed that it is necessary to maintain maximum pressure on North Korea toward its denuclearization.
Explaining what he discussed with U.S. President Donald Trump during their two-day summit in Florida last week, Abe asked Moon to take up the abduction issue at the summit between the two Koreas on Friday.
In response, Moon said that he will convey Abe's position to the North Korean side and tell Kim that resolving the abduction issue will contribute to building peace in Northeast Asia.
安倍総理大臣と韓国の文在寅(ムン・ジェイン)大統領が電話会談し、文大統領は27日の南北首脳会談で日本人の拉致問題も取り上げると明言しました。 電話会談で安倍総理は、南北会談で拉致問題を取り上げるよう要請しました。
May 20
Japanese Director Hirokazu Kore-eda's "Shoplifters" has won the Palme d'Or at the Cannes Film Festival.
(NHK)
May 20
Tokyo Metropolitan Police are hunting for the male perpetrator who slashed a man in Shibuya Ward on Friday night, reports Fuji News Network
(tokyoreporter.com)
May 19
Aichi Prefectural Police have arrested a 22-year-old man over the fatal stabbing of another customer at an internet cafe in Nagoya on Thursday, reports NHK
(tokyoreporter.com)
May 19
Japanese teenage shogi chess sensation Sota Fujii has set a new record. The 15-year-old high school freshman has become the youngest player to achieve the rank of 7th-dan.
(NHK)
May 19
Narita International Airport is set to mark on Sunday the 40th anniversary of launching operations, at a time when airports in Asia are fiercely competing for the status of transport hub in the region.
(Jiji)
May 19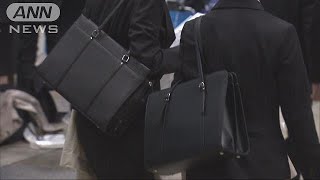 The employment rate for people who graduated from Japanese universities in spring this year came to 98.0 pct as of April 1, the highest since the survey started in 1997, the labor and education ministries said Friday.
(Jiji)
May 19
Torrential rain has hit northeastern Japan. The Meteorological Agency is warning of landslides, overflowing rivers and flooding in the region.
(NHK)
May 18
Kyoto City officials have discovered about 100 bamboo plants in the city's Arashiyama district vandalized.
(NHK)
May 17
The Diet, Japan's parliament, enacted Wednesday a bill requesting political parties and organizations to even out the number of male and female candidates in public offices elections as much as possible.
(Jiji)
May 17
Tokyo Metropolitan Police have arrested a female professional wrestler over the alleged used of stimulant drugs, reports TBS News
(tokyoreporter.com)
---