Convenience store and retail chain Seven-Eleven Japan Co in a joint project with travel agency JTB Corp will launch an automated service for minpaku (private temporary rented lodging) that allows guests to check in, collect and leave room keys 24 hours a day at 7-Eleven convenience stores.
The service, called Convenience Front Desk 24 in English (and Front Desk 24 in Japanese), will begin at some 7-Eleven stores in Tokyo on June 15, the company said in a press release. Following a gradual expansion in the near future, the new service aims to boost convenience for inbound tourists to Japan ahead of the Tokyo 2020 Olympic and Paralympic Games, the company said.
The new service will be introduced just in time for the new minpaku law, which will lower the current legal restrictions for renting out properties for temporary stay. The new law, which comes into effect on June 15, will, in practice, permit private lodging throughout Japan.
User of the new service at 7-Eleven convenience stores will be able to check in at any given time of the day using a device installed at the convenience stores. After inputting booking numbers and other information on the display, the machine will request to take an ID photo. Once the ID and the booking is confirmed, guests will be able to collect their keys from dedicated lockers.
The device will feature instructions in Japanese, English, Korean, and traditional and simplified Chinese.
Seven-Eleven said it will introduce the service at 50 convenience stores by the end of October and, based on needs and usage analysis, to 1,000 by the end of fiscal 2020.
May 20
Japanese Director Hirokazu Kore-eda's "Shoplifters" has won the Palme d'Or at the Cannes Film Festival.
(NHK)
May 20
The head coach of Nihon University's American football team, Masato Uchida, has accepted full responsibility for a serious foul committed by one of his players and says he intends to resign.
(NHK)
May 20
Tokyo Metropolitan Police are hunting for the male perpetrator who slashed a man in Shibuya Ward on Friday night, reports Fuji News Network
(tokyoreporter.com)
May 19
An international organization has halted its screening to name a geological period 126,000 to 770,000 years ago after Japan's Chiba Prefecture due to a data falsification allegation, a Japanese study team said Friday.
(Jiji)
May 19
Japanese teenage shogi chess sensation Sota Fujii has set a new record. The 15-year-old high school freshman has become the youngest player to achieve the rank of 7th-dan.
(NHK)
May 19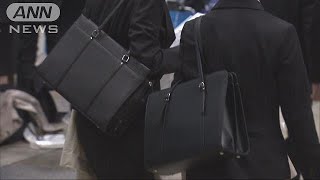 The employment rate for people who graduated from Japanese universities in spring this year came to 98.0 pct as of April 1, the highest since the survey started in 1997, the labor and education ministries said Friday.
(Jiji)
May 19
Torrential rain has hit northeastern Japan. The Meteorological Agency is warning of landslides, overflowing rivers and flooding in the region.
(NHK)
May 18
Kyoto City officials have discovered about 100 bamboo plants in the city's Arashiyama district vandalized.
(NHK)
May 18
More than 90 percent of child abuse and sexual crime victims and their families didn't receive compensation from their assailants, nor public financial assistance, largely due to the lack of awareness on the consultation services available, police data showed Thursday.
(Japan Times)
May 18
Hideki Saijo, a singer popular in Asia and best known for his cover song of the megahit "Y.M.C.A.," died of acute heart failure Wednesday, his office said. He was 63.
(Japan Times)
---