The likes of Tokyo and Kyoto may still be top of many visitors' itineraries, but Japan's tourism industry is changing as more and more people head west in search of new experiences.
According to Mizuho Research Institute, several prefectures in western Japan have seen a dramatic increase in the annual number of overnight stays made by foreign tourists in the past few years.
When comparing the figure averaged over 2013 to 2017 with the number for 2012, there was an 87% rise in the capital city. The rural western prefecture of Kagawa, on the other hand, saw the largest increase with a jump 485%, more than three times the national average.
In Saga Prefecture on the island of Kyushu, 379,000 foreign visitors stayed one or more nights in 2017, nine times more than in 2012.
Scheduled flights connecting the local airport to Seoul and Shanghai have contributed to the boom, but so too has a Southeast Asian internet sensation. Around 4,600 Thais visited the prefecture in 2015, compared with 380 in 2012.
Yutoku Inari shrine is "where Mhee and Naomi took their wedding photos," said a member of staff, referring to a scene from Thai TV drama "Stay."
"We get 200 to 300 Thai tourists per day during high season," said chief priest Tomohisa Nabeshima.
Saga has the inenviable claim of coming in the bottom three in Brand Research Institute's attractiveness ranking for Japan's 47 prefectures. But the local film commission has made considerable efforts to attract foreign filmmakers. The drama has been viewed more than 10 million times online.
Nabeshima has been learning Thai for three years and can now give guided tours in the language. He has also produced fortune slips in six different languages including English and Thai.
"It is important to put in place a system to make foreigners feel welcome," said Kimie Yamaguchi, project general manager at the Saga Prefectural Tourism Federation's planning and advertising department.
Tourists and local business owners can make use of an interpreting app set up by the prefecture in 2015. The app is linked to a 24-hour call center manned by translators who can cover 15 languages.
For years, the tourism industry in western Japan largely catered to Koreans and Chinese hopping over for a quick shopping spree in the department stores of Osaka and Fukuoka. But thanks to local government initiatives focusing on experience-based consumption like those made in Saga, many visitors are now heading to lesser-known areas.
The city of Osaka has long been a destination for shopping trips, but increasing numbers of tourists are now looking for more experience-based vacations. (Photo by Hiroshi Tamehiro)
Kochi Prefecture on the island of Shikoku, which had one of the lowest numbers of foreign visitors in 2016, has also seen a significant upturn.
The main berth at the prefectural capital's port has been enlarged, meaning it could host 42 cruise ships in 2017, compared with just six in 2012. The number of stores offering duty-free goods to tourists in the prefecture increased from four in 2014 to 116 in 2017.
According to the Japan National Tourism Organization, foreign visitors to Kochi spend average 60,827 yen ($557) during their stay in the prefecture, the third-highest amount in the country. That figure can partially be explained by the fact that, at 7.8 days, the average length of stay is higher in Kochi than many other places.
Visitor numbers still tend to be dominated by tourists from neighboring countries on shopping and gourmet trips, but the prefecture and local tourist board are trying to promote longer stays based on the region's natural landscape.
May 26
Temperatures rose across Japan on Saturday to highs usually not seen until the height of summer, causing hundreds of people to be taken to hospitals and prompting the weather agency to issue heatstroke warnings.
(Japan Today)
May 26
Japan's top trade negotiator with the United States has said both sides continue to differ on negotiations for a trade deal, adding that they need to work further to narrow the gap.
(NHK)
May 26
US President Donald Trump is scheduled to spend a full day with Prime Minister Shinzo Abe on Sunday, ahead of their summit on Monday.
(NHK)
May 26
In sumo, rank-and-file wrestler Asanoyama has clinched his first tournament title.
(NHK)
May 26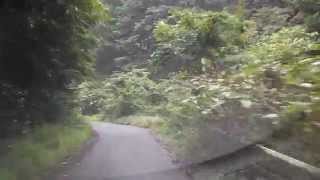 It was around 3 p.m. on a chilly day in December. The sky was overcast and the scent of rain hung in the air when Rina Kambayashi happened upon a creature she had never seen before.
(Japan Times)
May 25
U.S. President Donald Trump is set to start a four-day state visit to Japan on Saturday, a historic event that will make him the first foreign leader to meet with new Emperor Naruhito.
(Kyodo)
May 25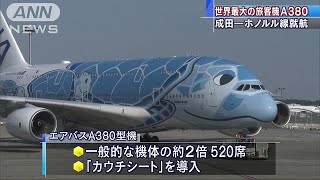 All Nippon Airways debuted flights of a double-decker Airbus A380 from Narita Airport north of Tokyo, bound for Hawaii on Friday.
(NHK)
May 25
A woman was killed and 16 other people injured Friday after a bus carrying Chinese tourists collided with multiple vehicles on an expressway in Shiga Prefecture, western Japan, local police said.
(Japan Today)
May 25
A male Canadian national employed at a day care facility in Kitakyushu City who was caught abusing a child on video has had his contract canceled by the facility, reports Fuji News Network (May 21).
(tokyoreporter.com)
May 24
The government will no longer use the term "lifelong singles" as a label for people who have not married by age 50, deeming the term inaccurate as Japanese are increasingly tying the knot later in life, officials said Thursday.
(Japan Today)
---