The leaders of Japan, China, and South Korea held a series of meetings in Tokyo on Wednesday. North Korea's nuclear program has dominated much of the day's discussion.
Japan's Prime Minister Shinzo Abe said he had an in-depth conversation with Chinese Premier Li Keqiang on the issue.
Abe said, "North Korea has plenty of resources and a diligent labor force. If Pyongyang takes the right path, it's possible to achieve economic development. We agreed to work together to fully carry out UN Security Council resolutions against the North. "
Li said, "We welcome the successful meeting between the leaders of South and North Korea. We also look forward to the meeting between the US and North Korea and will be pleased to see a meeting between North Korea and Japan and hope it would resolve issues of interest to Japan. We are willing to continue to play a constructive role in the denuclearization of the Korean peninsula."
Both leaders also spoke at length about bilateral issues.
They agreed to set up a new economic forum to promote cooperation between private corporations to build infrastructure in other countries.
In recent months, Abe has said Japan is ready to cooperate on China's "Belt and Road" initiative.
It aims to create an enormous economic zone linking Asia, Africa and Europe.
Abe and Li also agreed to start an emergency communications system to prevent unintended clashes at sea or in the air.
安倍総理大臣は、中国の李克強首相と会談し、北朝鮮の非核化には国連安保理の制裁決議の履行が重要だという認識で一致しました。 安倍総理大臣:「累次の安保理決議をしっかりと履行し、日中が協調して行動していくことで李総理と一致しました。
May 20
Japanese Director Hirokazu Kore-eda's "Shoplifters" has won the Palme d'Or at the Cannes Film Festival.
(NHK)
May 20
The head coach of Nihon University's American football team, Masato Uchida, has accepted full responsibility for a serious foul committed by one of his players and says he intends to resign.
(NHK)
May 20
Tokyo Metropolitan Police are hunting for the male perpetrator who slashed a man in Shibuya Ward on Friday night, reports Fuji News Network
(tokyoreporter.com)
May 19
An international organization has halted its screening to name a geological period 126,000 to 770,000 years ago after Japan's Chiba Prefecture due to a data falsification allegation, a Japanese study team said Friday.
(Jiji)
May 19
Japanese teenage shogi chess sensation Sota Fujii has set a new record. The 15-year-old high school freshman has become the youngest player to achieve the rank of 7th-dan.
(NHK)
May 19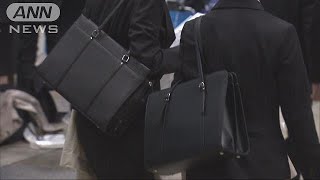 The employment rate for people who graduated from Japanese universities in spring this year came to 98.0 pct as of April 1, the highest since the survey started in 1997, the labor and education ministries said Friday.
(Jiji)
May 19
Torrential rain has hit northeastern Japan. The Meteorological Agency is warning of landslides, overflowing rivers and flooding in the region.
(NHK)
May 18
Kyoto City officials have discovered about 100 bamboo plants in the city's Arashiyama district vandalized.
(NHK)
May 18
More than 90 percent of child abuse and sexual crime victims and their families didn't receive compensation from their assailants, nor public financial assistance, largely due to the lack of awareness on the consultation services available, police data showed Thursday.
(Japan Times)
May 18
Hideki Saijo, a singer popular in Asia and best known for his cover song of the megahit "Y.M.C.A.," died of acute heart failure Wednesday, his office said. He was 63.
(Japan Times)
---