Japanese Crown Princess Masako has expressed her hope to inherit the Imperial tradition of sericulture from Empress Michiko, sources in the Imperial Household Agency said Thursday.
Crown Prince Naruhito, Crown Princess Masako and Princess Aiko, their only child, are slated to visit the Imperial Palace, the residence of Emperor Akihito and Empress Michiko, on Sunday to view a sericulture facility at the palace in Tokyo's Chiyoda Ward with the Imperial couple, the sources said.
According to the sources, an aide to Crown Prince Naruhito and Crown Princess Masako, who live in the Togu Palace in neighboring Minato Ward in the Japanese capital, met with the Empress late last month at the Imperial Palace and informed her of the Crown Princess' hope to succeed the tradition of sericulture.
The Empress explained how silkworms are being raised to the aide, who then viewed the sericulture facility in the Imperial Palace, the sources said.
The Imperial tradition of sericulture, was initiated by Empress Shoken, the wife of Emperor Mutsuhito, who was on the throne between 1867 and 1912 and posthumously called Emperor Meiji, and has since been succeeded by later Empresses.
天皇陛下の退位に伴い、皇后さまが毎年行っている養蚕作業を皇太子妃雅子さまが引き継がれる方向で準備が進められていることが分かりました。 皇居での養蚕は、明治時代の昭憲皇太后以来、歴代の皇后が引き継いできました。
Jan 12
At least one in eleven people identify as lesbian, gay, bisexual or transgender, according to a survey conducted by advertising giant Dentsu Inc., while more than two-thirds of respondents were familiar with the acronym LGBT.
(Kyodo)
Jan 09
A major Japanese weekly has apologized for using sexually degrading and discriminatory terms against women in part of an article on dating parties amid growing criticism shared in an online petition campaign.
(Kyodo)
Jan 06
A nine-year-old Japanese girl is set to become the youngest professional player of the Asian board game "Go."
(NHK)
Jan 01
The number of Japanese aged 20, the legal age of adulthood, on New Year's Day will be 1.25 million, up 20,000 from a year earlier, according to a government estimate released Monday.
(Japan Times)
Dec 28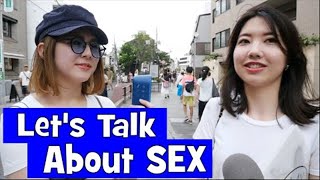 About 40 percent of those aged between 17 and 19 think sex education at school is useless, an online survey by the Nippon Foundation think tank showed Thursday.
(Japan Times)
Dec 27
A total of 210 teachers at public schools in Japan were disciplined over sexual behavior in fiscal 2017, which ended in March, according to an education ministry survey.
(Japan Times)
Dec 22
The estimated amount of babies born in Japan this year has dropped to the lowest number since comparable data became available in 1899, government figures showed Friday.
(Japan Times)
Dec 17
Japan's Chief Cabinet Secretary Yoshihide Suga has revealed that the government plans to open about 100 support centers for foreign workers across Japan.
(NHK)
Dec 16
The education ministry plans to include ¥1.52 trillion in its budget for fiscal 2019 to cover personnel costs for teachers at public elementary and junior high schools, it has been learned.
(Japan Times)
Dec 15
Japanese education companies are expanding their language offerings overseas, seeing business opportunities in meeting growing demand for Japanese-speaking foreign manpower as the nation opens its doors to workers from overseas.
(Nikkei)
---