Japan's Kyoto University has opened a large research base in the jungles of the Amazon basin in Brazil.
Previously, no accommodations had been available on the ground for researchers from around the world who are studying flora and fauna, and ecosystem in the area, and they therefore had had to use ships anchored far away or other facilities as their research bases.
The research station, which opened on Tuesday, is expected to help such researchers conduct long-term and comfortable fieldwork.
The university established the base in cooperation with the state-affiliated Japan International Cooperation Agency, major Japanese trader Itochu Corp. <8001> and Brazil's National Institute of Amazonian Research (INPA).
The base, named Field Station, is located in the jungle along the Cuieiras River some 130 kilometers by water from Manaus, a Brazilian city in the middle basin of the Amazon River.
May 24
Two graduate students have been arrested for sitting around a traditional Japanese heated table they set up at the center of a busy intersection in western Japan, police said Wednesday.
(Japan Today)
May 23
Restroom signs for lesbian, gay, bisexual and transgender, or LGBT, people have drawn an unexpected backlash from members of sexual minorities in Japan.
(Jiji)
May 22
Easy access by children to financial settlements by smartphone has left an increasing number of parents in Japan facing unexpected high bills.
(Jiji)
May 21
Search of suspect's home revealed 12 whistles, suggesting repeat offenses.
(soranews24.com)
May 20
Japanese Director Hirokazu Kore-eda's "Shoplifters" has won the Palme d'Or at the Cannes Film Festival.
(NHK)
May 19
The Japanese government has presented a plan to add the subject of information to university entrance examinations, in order to test skills such as programming.
(Jiji)
May 19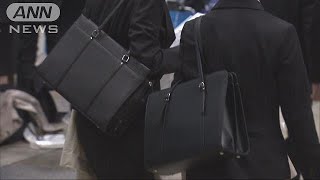 The employment rate for people who graduated from Japanese universities in spring this year came to 98.0 pct as of April 1, the highest since the survey started in 1997, the labor and education ministries said Friday.
(Jiji)
May 18
More than 90 percent of child abuse and sexual crime victims and their families didn't receive compensation from their assailants, nor public financial assistance, largely due to the lack of awareness on the consultation services available, police data showed Thursday.
(Japan Times)
May 15
Kyoto University has removed a number of signs put up by student groups around campus. But new ones protesting the removal were posted soon after.
(NHK)
---