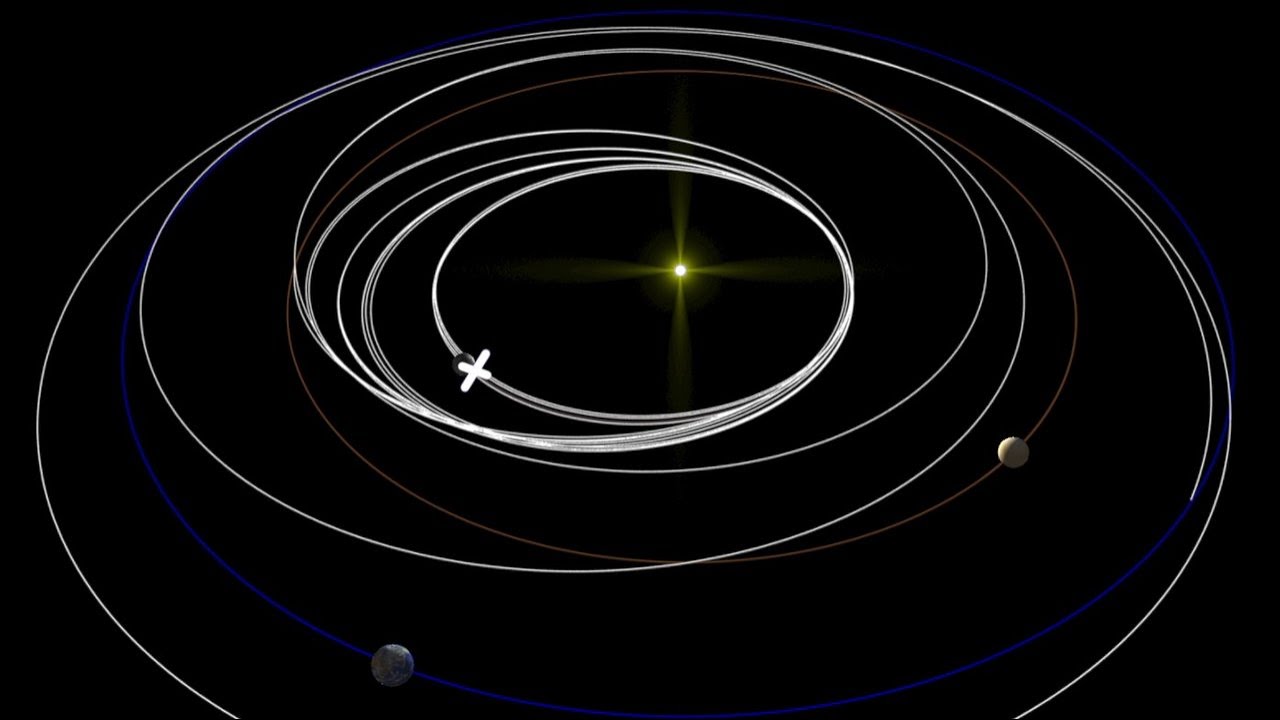 Two probes in a joint Mercury exploration mission between Japan and Europe, named BepiColombo, will be launched from French Guiana in South America aboard an Ariane 5 rocket in October.
Mercury, the closest planet to the sun, is 4,880 kilometers in diameter and two-fifths the size of Earth. It is still shrouded in mystery because of difficulty observing it and sending a probe from Earth.
Scientists are excited about the mission, in which the probes are slated to arrive at the planet at the end of 2025. They say that the mission will bring discoveries that will make it necessary to rewrite textbooks.
In the mission, the Mercury Magnetospheric Orbiter, developed by Japan, and the Mercury Planetary Orbiter, by the European Space Agency, will enter the orbit of the planet.
The MMO will observe Mercury's magnetic field in detail and study the internal structure, including a molten metallic core creating the magnetic field that is believed to exist in the planet. Meanwhile, the MPO will examine the planet's terrain, the composition of its minerals and other features.
Dec 12
The Japanese government said Tuesday it will offer free rubella vaccinations for three years to men who were unvaccinated in their childhood amid an outbreak of the disease that threatens to dampen demand for travel to Japan.
(Japan Today)
Dec 06
Officials from the city of Minokamo, Gifu Prefecture, said Wednesday that a case of classical swine fever has been discovered at a public research institute — the third such case of the virus being reported this year and just over a decade since it was official declared eradicated in Japan.
(Japan Times)
Dec 05
Researchers warn that Japan could swelter under extremely high temperature every year due to global warming.
(NHK)
Dec 04
Pagers are set to be finally phased out of use in Japan. The last remaining carrier says it will be stopping its service at the end of next September.
(NHK)
Nov 30
Cases of syphilis infections this year totaled 6,096 as of Nov. 18, exceeding an annual amount of 6,000 for the first time since 1970, the National Institute of Infectious Diseases said Wednesday.
(Japan Times)
Nov 29
Huge maglev shinkansen emergency exit shaft unveiled in Tokyo
(Japan Times)
Nov 28
A patrol robot equipped with artificial intelligence is being tested at a Tokyo railway station.
(NHK)
Nov 27
Japan will make companies responsible for explaining decisions made by artificial intelligence software they use, according to a government draft of legal guidelines shared with Nikkei.
(Nikkei)
Nov 20
Time seemed to have stopped inside the main control room for the Fukushima Daiichi nuclear power plant's crippled Nos. 3 and 4 reactors -- that is how Kyodo News reporters felt when they recently became the first journalists to enter the facility since the 2011 nuclear meltdowns there.
(Japan Today)
Nov 14
Health officials in Japan say nearly 2,000 people have contracted rubella, or German measles, this year.
(NHK)
---