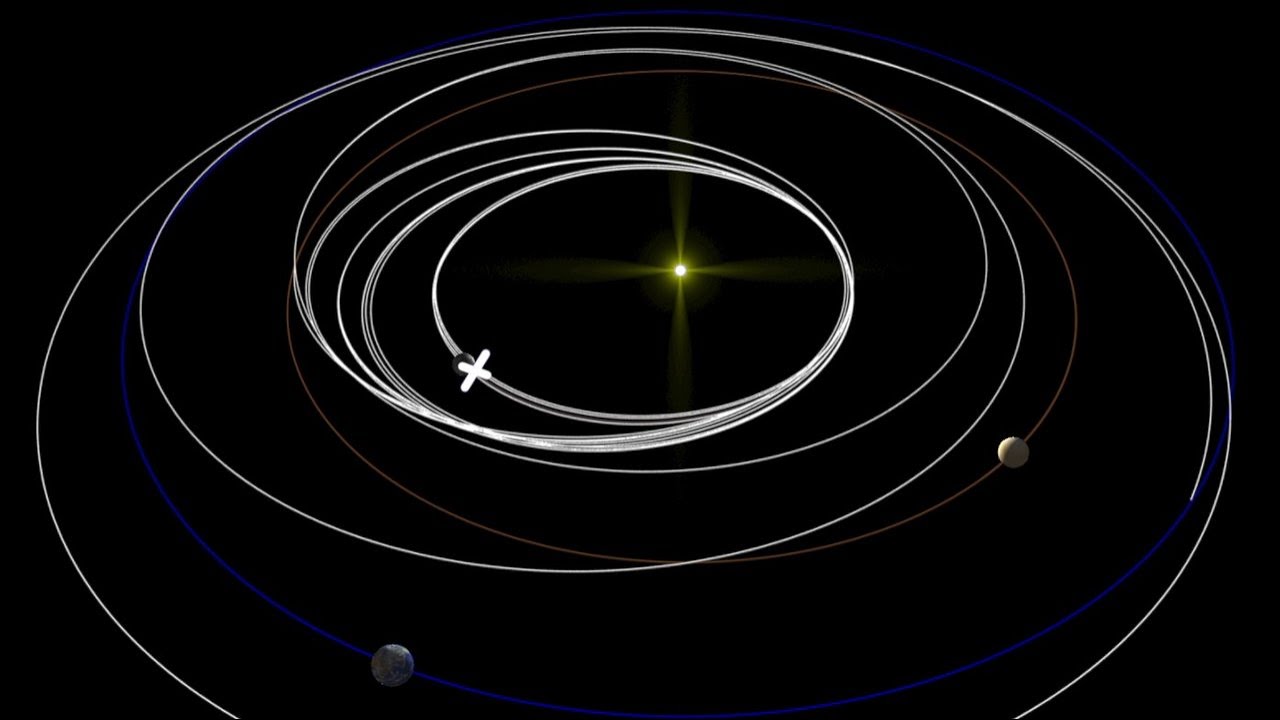 Two probes in a joint Mercury exploration mission between Japan and Europe, named BepiColombo, will be launched from French Guiana in South America aboard an Ariane 5 rocket in October.
Mercury, the closest planet to the sun, is 4,880 kilometers in diameter and two-fifths the size of Earth. It is still shrouded in mystery because of difficulty observing it and sending a probe from Earth.
Scientists are excited about the mission, in which the probes are slated to arrive at the planet at the end of 2025. They say that the mission will bring discoveries that will make it necessary to rewrite textbooks.
In the mission, the Mercury Magnetospheric Orbiter, developed by Japan, and the Mercury Planetary Orbiter, by the European Space Agency, will enter the orbit of the planet.
The MMO will observe Mercury's magnetic field in detail and study the internal structure, including a molten metallic core creating the magnetic field that is believed to exist in the planet. Meanwhile, the MPO will examine the planet's terrain, the composition of its minerals and other features.
Sep 12
Even if you don't work in software development, you'll have to become familiar with file-sharing technology sooner or later. Web servers, applications, email attachments, and social media files – all data is governed by this technology, also known as
Peer-to-Peer or P2P sharing
.
(newsonjapan.com)
Sep 07
Japanese scientists have identified a new species of dinosaur from a nearly complete skeleton that was the largest ever discovered in the country, measuring eight meters long.
(Japan Times)
Sep 05
Large numbers of pearl oysters have been found dead in Ago Bay in central Japan.
(NHK)
Sep 03
Tenga, makers of Japan's most popular line of masturbatory aids, has a surprisingly lighthearted approach to its marketing…but then again, maybe it shouldn't be so surprising that a company that's all about self-pleasuring is also into having fun.
(soranews24.com)
Aug 30
A research team from a Japanese university said Thursday it conducted the world's first transplant of corneal tissues using induced pluripotent stem cells, or iPS cells, in July.
(Japan Today)
Aug 30
The combined number of people newly found to be infected with HIV and new AIDS patients in Japan fell for the second straight year in 2018, the health ministry said Thursday.
(Japan Times)
Aug 26
A minor eruption has occurred at Mount Asama in central Japan. The mountain straddles Nagano and Gunma prefectures.
(NHK)
Aug 23
Japan's space agency said Thursday its Hayabusa2 space probe returning to Earth late next year will drop its capsule containing asteroid samples in Australia's southern desert.
(Kyodo)
Aug 16
People in Japan hoping to predict the next big earthquake should ignore mysterious deep-sea fish after experts said rare sightings of the creatures on the country's beaches did not, as some had believed, foretell a seismic calamity.
(theguardian.com)
Aug 08
Takehiko Fujita wouldn't be able to do his job selling eye drops and pain relievers without his pocket translator.
(Japan Times)
---