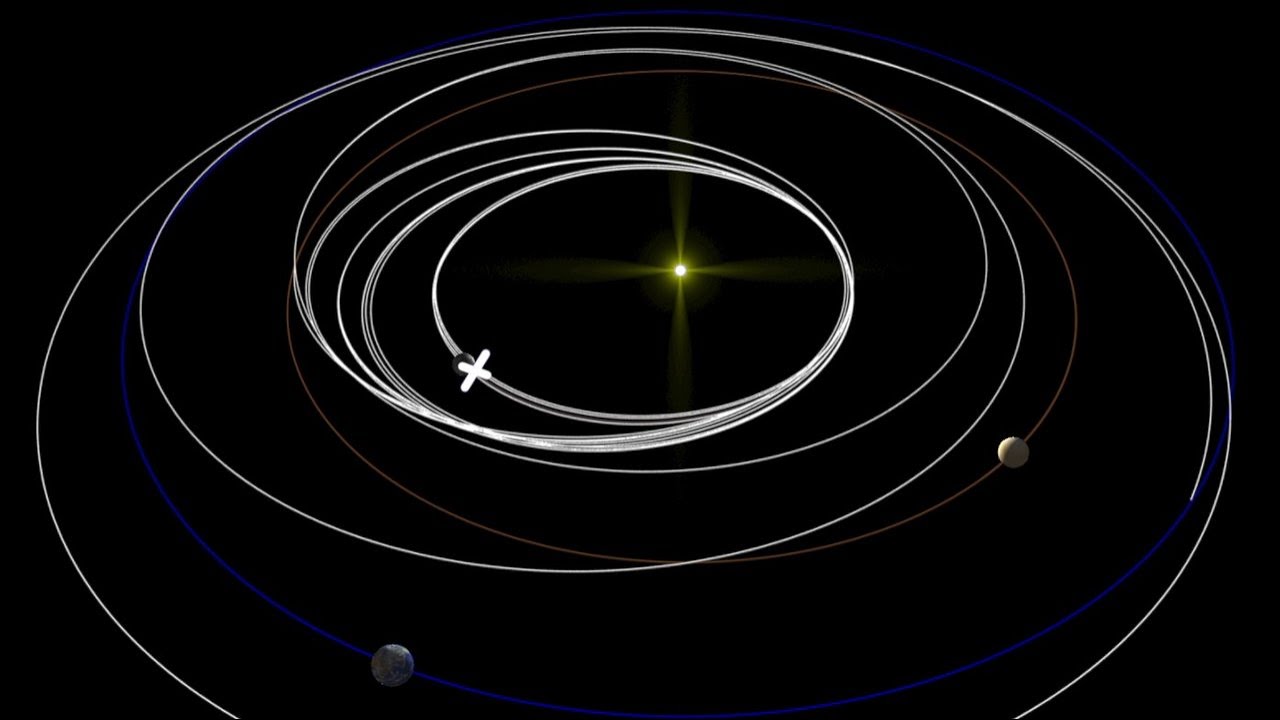 Two probes in a joint Mercury exploration mission between Japan and Europe, named BepiColombo, will be launched from French Guiana in South America aboard an Ariane 5 rocket in October.
Mercury, the closest planet to the sun, is 4,880 kilometers in diameter and two-fifths the size of Earth. It is still shrouded in mystery because of difficulty observing it and sending a probe from Earth.
Scientists are excited about the mission, in which the probes are slated to arrive at the planet at the end of 2025. They say that the mission will bring discoveries that will make it necessary to rewrite textbooks.
In the mission, the Mercury Magnetospheric Orbiter, developed by Japan, and the Mercury Planetary Orbiter, by the European Space Agency, will enter the orbit of the planet.
The MMO will observe Mercury's magnetic field in detail and study the internal structure, including a molten metallic core creating the magnetic field that is believed to exist in the planet. Meanwhile, the MPO will examine the planet's terrain, the composition of its minerals and other features.
Jun 03
Japan approved Tuesday a PCR coronavirus test using saliva, which is much safer and easier compared with the currently dominant method, which collects mucus from the back part of the nose.
(Japan Times)
Jun 03
Experts in Japan are calling on people to use face masks cautiously in the summer when the risk of heatstroke increases.
(NHK)
May 31
After weeks of staying home during Japan's coronavirus state of emergency, Matsuko Higuchi just wanted to have her hair styled.
(Nikkei)
May 29
At the beginning of April, a young sumo wrestler known as Shobushi came down with a fever. His coaches tried calling a local public health center to get him a coronavirus test, but the phone lines were busy.
(Japan Times)
May 28
Medical cannabis, particularly CBD, is one of the most discussed topics in the world today.
(newsonjapan.com)
May 27
Japan's cargo spacecraft Kounotori 9, the last of the Kounotori transporter series, has successfully docked at the International Space Station.
(NHK)
May 26
One of Japan's major annual electronics shows will be held online in October due to safety concerns arising from the novel coronavirus, organizers said Monday.
(Japan Times)
May 25
Japanese medical institutions are seeing a lightening in their coronavirus caseload, health minister Katsunobu Kato said Sunday, in yet another indication the government is set to imminently lift a state of emergency over the Tokyo metro area and Hokkaido.
(Japan Today)
May 25
The Japanese capital suffered more than 200 excess fatalities from pneumonia and other coronavirus symptoms early in the outbreak, dwarfing the period's officially recorded 16 from the new disease.
(Nikkei)
May 25
The local government in the city of Toyohashi, Aichi Prefecture, has announced that a person who traveled from the Philippines had developed rabies — the first case in Japan in 14 years.
(Japan Times)
---