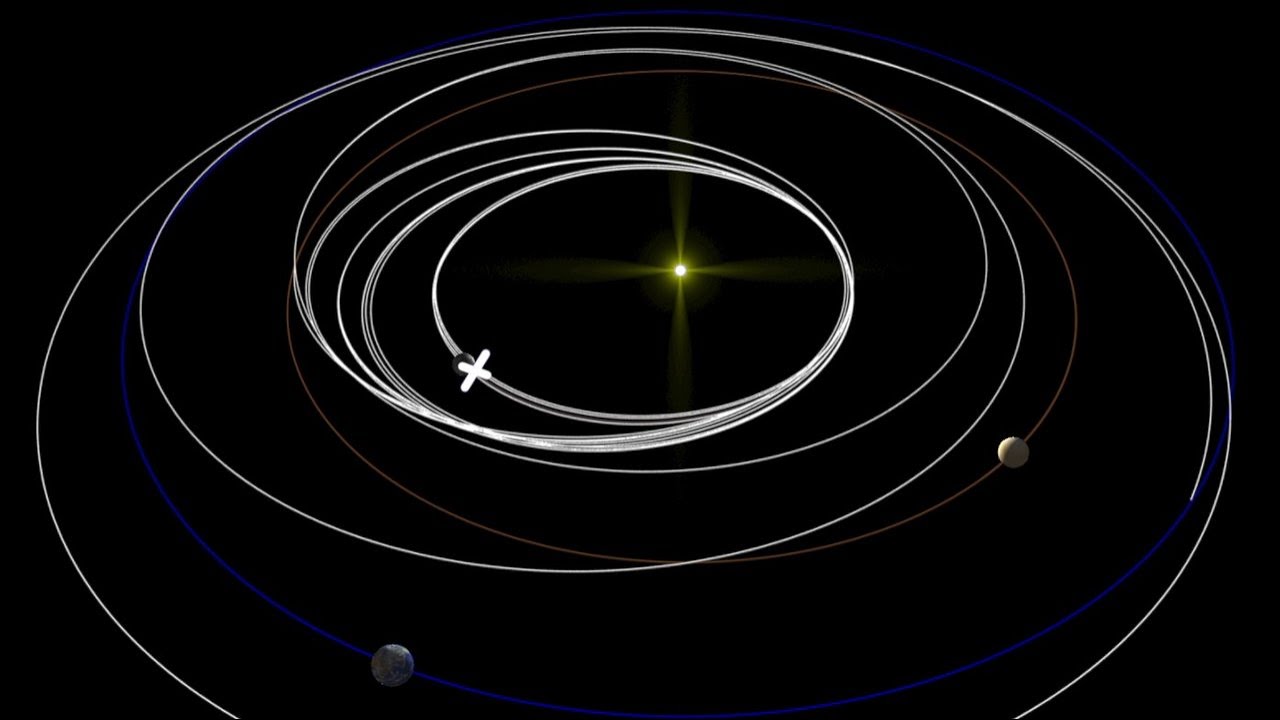 Two probes in a joint Mercury exploration mission between Japan and Europe, named BepiColombo, will be launched from French Guiana in South America aboard an Ariane 5 rocket in October.
Mercury, the closest planet to the sun, is 4,880 kilometers in diameter and two-fifths the size of Earth. It is still shrouded in mystery because of difficulty observing it and sending a probe from Earth.
Scientists are excited about the mission, in which the probes are slated to arrive at the planet at the end of 2025. They say that the mission will bring discoveries that will make it necessary to rewrite textbooks.
In the mission, the Mercury Magnetospheric Orbiter, developed by Japan, and the Mercury Planetary Orbiter, by the European Space Agency, will enter the orbit of the planet.
The MMO will observe Mercury's magnetic field in detail and study the internal structure, including a molten metallic core creating the magnetic field that is believed to exist in the planet. Meanwhile, the MPO will examine the planet's terrain, the composition of its minerals and other features.
Feb 19
The health ministry on Monday approved the world's first clinical test in which artificially derived stem cells will be used to treat patients with spinal cord injuries.
(Japan Times)
Feb 18
Two rare deep-sea oarfish caught in fixed nets off Toya port on the southwest side of Okinawa stunned the local fishing community last month for simply being alive.
(Japan Times)
Feb 13
A new outbreak of swine fever has been confirmed on a pig farm in Aichi Prefecture, central Japan. It is the third farm in the prefecture to be hit by the highly contagious disease.
(NHK)
Feb 09
A developmental carriage from the next-generation bullet train has been shown to the media in western Japan.
(NHK)
Feb 09
Fish may not be as stupid as they appear, as a study suggests they can recognise themselves in a mirror.
(dailymail.co.uk)
Feb 07
Japan's swine fever epidemic is spreading, with local authorities in five central and western prefectures saying Wednesday they are struggling to contain the highly contagious virus that was first reported in September.
(Japan Today)
Feb 04
Recent sightings of a rare, serpent-like sea creature — which in Japanese lore, is thought to be a harbinger of natural disasters — have sent Japan's social media into a frenzy.
(news.com.au)
Feb 02
Japan is facing another winter flu crisis with a record-high average of 57.09 patients diagnosed last week with the ailment per medical institution conducting flu tests, the health ministry said Friday.
(NHK)
Jan 30
The winter's first ice floes have reached the coast of Japan's northernmost prefecture of Hokkaido.
(NHK)
Jan 27
The number of influenza patients per medical institution in Japan in the week through last Sunday hit the second-highest level since the survey started in 1999, the health ministry has said.
(Japan Times)
---