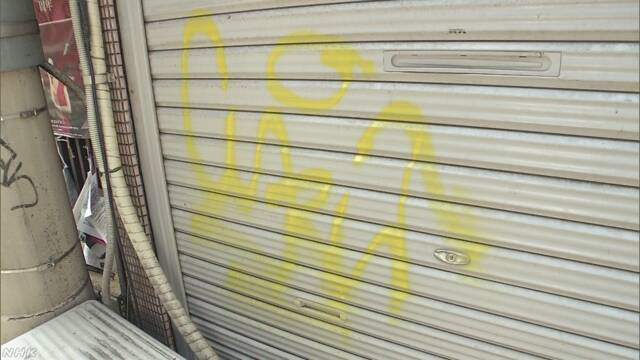 Tokyo Metropolitan Police have revealed that a man, believed to be a foreigner, eluded custody after being accused of spraying graffiti in Shinjuku Ward last week, reports NHK
At around 4:00 a.m. on May 8, the man was apprehended after being spotted spraying graffiti on a shutter in the Golden Gai area of bars and eateries.
However, after being delivered to a nearby police box, which is under the jurisdiction of the Yotsuya Police Station, the man fled when the attention of an officer was diverted.
At the time of the incident, there were three officers at the police box. One of them chased the alleged perpetrator. However, the officer eventually lost sight of him.
According to police, a number of establishments in Golden Gai have been damaged by graffiti in recent years. As result, shopkeepers have been tasked with removing the writing.
In addition to searching for the perpetrator, law enforcement will endeavor to prevent another instance of a suspect eluding custody, police said.
東京・歌舞伎町の飲食店に落書きをしたとみられる男を警視庁が任意同行した際、交番から男に逃げられていたことが分かりました。 8日、新宿区歌舞伎町のゴールデン街で飲食店のシャッターに男が落書きをしているのを通行人の男性が発見して取り押さえ、警察官に引き渡しました。
May 20
Japanese Director Hirokazu Kore-eda's "Shoplifters" has won the Palme d'Or at the Cannes Film Festival.
(NHK)
May 20
Tokyo Metropolitan Police are hunting for the male perpetrator who slashed a man in Shibuya Ward on Friday night, reports Fuji News Network
(tokyoreporter.com)
May 19
Aichi Prefectural Police have arrested a 22-year-old man over the fatal stabbing of another customer at an internet cafe in Nagoya on Thursday, reports NHK
(tokyoreporter.com)
May 19
Japanese teenage shogi chess sensation Sota Fujii has set a new record. The 15-year-old high school freshman has become the youngest player to achieve the rank of 7th-dan.
(NHK)
May 19
Narita International Airport is set to mark on Sunday the 40th anniversary of launching operations, at a time when airports in Asia are fiercely competing for the status of transport hub in the region.
(Jiji)
May 19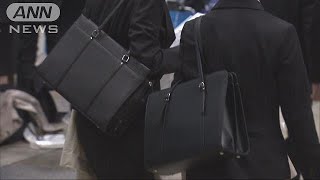 The employment rate for people who graduated from Japanese universities in spring this year came to 98.0 pct as of April 1, the highest since the survey started in 1997, the labor and education ministries said Friday.
(Jiji)
May 19
Torrential rain has hit northeastern Japan. The Meteorological Agency is warning of landslides, overflowing rivers and flooding in the region.
(NHK)
May 18
Kyoto City officials have discovered about 100 bamboo plants in the city's Arashiyama district vandalized.
(NHK)
May 17
The Diet, Japan's parliament, enacted Wednesday a bill requesting political parties and organizations to even out the number of male and female candidates in public offices elections as much as possible.
(Jiji)
May 17
Tokyo Metropolitan Police have arrested a female professional wrestler over the alleged used of stimulant drugs, reports TBS News
(tokyoreporter.com)
---