A new weekly series tracing the life and times of Japan's first golfer.
Uraga 1603
The two spies, disguised as sushi chefs, and Kintaro's sister Hiina crossed the bridged into Usaga where Admiral Mukai was building Japan's first Western sailship together with the barbarian William Adams, English pilot of the Dutch ship Liefde, and the skeletal remains of his Dutch crew...
continue reading
May 24
Two graduate students have been arrested for sitting around a traditional Japanese heated table they set up at the center of a busy intersection in western Japan, police said Wednesday.
(Japan Today)
May 23
Restroom signs for lesbian, gay, bisexual and transgender, or LGBT, people have drawn an unexpected backlash from members of sexual minorities in Japan.
(Jiji)
May 22
Easy access by children to financial settlements by smartphone has left an increasing number of parents in Japan facing unexpected high bills.
(Jiji)
May 21
Search of suspect's home revealed 12 whistles, suggesting repeat offenses.
(soranews24.com)
May 20
Japanese Director Hirokazu Kore-eda's "Shoplifters" has won the Palme d'Or at the Cannes Film Festival.
(NHK)
May 19
The Japanese government has presented a plan to add the subject of information to university entrance examinations, in order to test skills such as programming.
(Jiji)
May 19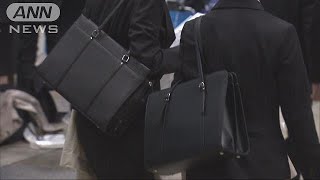 The employment rate for people who graduated from Japanese universities in spring this year came to 98.0 pct as of April 1, the highest since the survey started in 1997, the labor and education ministries said Friday.
(Jiji)
May 18
More than 90 percent of child abuse and sexual crime victims and their families didn't receive compensation from their assailants, nor public financial assistance, largely due to the lack of awareness on the consultation services available, police data showed Thursday.
(Japan Times)
May 15
Kyoto University has removed a number of signs put up by student groups around campus. But new ones protesting the removal were posted soon after.
(NHK)
---