A 23-year-old man who was arrested Monday night in connection with the murder of a 7-year-old girl in the city of Niigata has admitted he killed the girl, investigative sources said Tuesday.
He also told police that his car hit her while he was driving, but the autopsy found no clues of a car crash, suggesting the suspect might have lied about the crash, the sources said.
Police believe Haruka Koyabashi strangled the victim to death and abandoned the body after transporting it by car.
Police had investigated Kobayashi in April for allegedly driving around a junior high school girl, a suspected violation of a local prefectural ordinance. The case was sent to prosecutors.
Kobayashi, who lives in the same neighborhood as the victim, Tamaki Omomo, was arrested on suspicion of abandoning her body and inflicting bodily harm.
According to police Kobayashi has also confessed to those allegations. The case was turned over to prosecutors on Tuesday.
The president of the Niigata electrical engineering company where Kobayashi is employed said the suspect was "an earnest and quiet employee" who had never missed work without prior notice until May 7.
Kobayashi sent an email to the company in the late afternoon of May 7 saying that he was feeling unwell. He never returned to his place of employment, according to the company president.
新潟市で女の子が殺害されて線路に遺棄された事件で、逮捕された男は「車で女の子にぶつかった」と話していましたが、遺体にはぶつかったような痕がないことが分かりました。
May 20
Japanese Director Hirokazu Kore-eda's "Shoplifters" has won the Palme d'Or at the Cannes Film Festival.
(NHK)
May 20
The head coach of Nihon University's American football team, Masato Uchida, has accepted full responsibility for a serious foul committed by one of his players and says he intends to resign.
(NHK)
May 20
Tokyo Metropolitan Police are hunting for the male perpetrator who slashed a man in Shibuya Ward on Friday night, reports Fuji News Network
(tokyoreporter.com)
May 19
An international organization has halted its screening to name a geological period 126,000 to 770,000 years ago after Japan's Chiba Prefecture due to a data falsification allegation, a Japanese study team said Friday.
(Jiji)
May 19
Japanese teenage shogi chess sensation Sota Fujii has set a new record. The 15-year-old high school freshman has become the youngest player to achieve the rank of 7th-dan.
(NHK)
May 19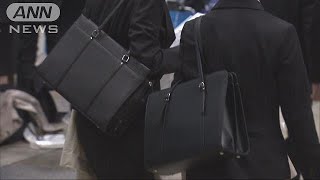 The employment rate for people who graduated from Japanese universities in spring this year came to 98.0 pct as of April 1, the highest since the survey started in 1997, the labor and education ministries said Friday.
(Jiji)
May 19
Torrential rain has hit northeastern Japan. The Meteorological Agency is warning of landslides, overflowing rivers and flooding in the region.
(NHK)
May 18
Kyoto City officials have discovered about 100 bamboo plants in the city's Arashiyama district vandalized.
(NHK)
May 18
More than 90 percent of child abuse and sexual crime victims and their families didn't receive compensation from their assailants, nor public financial assistance, largely due to the lack of awareness on the consultation services available, police data showed Thursday.
(Japan Times)
May 18
Hideki Saijo, a singer popular in Asia and best known for his cover song of the megahit "Y.M.C.A.," died of acute heart failure Wednesday, his office said. He was 63.
(Japan Times)
---