Okinawa Gov. Takeshi Onaga said Tuesday that he underwent surgery in April to have a cancerous pancreatic tumor removed.
Onaga disclosed his health ailment during a news conference at the Okinawa Prefectural Government office in Naha after leaving a hospital in Urasoe earlier in the day. He underwent the operation at the hospital on April 21.
He has yet to announce whether he will run in the Okinawa gubernatorial election slated for this autumn.
At the news conference, Onaga declined to comment on his decision, while saying, "I want to return to work as soon as possible to fulfill my responsibilities as the governor of Okinawa."
Onaga said that he will receive treatment to prevent a relapse and metastasis. Revealing that his pancreatic cancer was at stage 2, Onaga said that he will have his condition monitored for the time being while taking medication.
The cancer was found to have transferred to a lymph node, and the metastatic cancer was removed during the surgery, according to Onaga.
A pancreatic tumor about 3 centimeters in diameter was found in the governor's pancreas during a re-examination that followed a comprehensive medical checkup in April. After the successful operation, Onaga recovered at the hospital.
沖縄県の翁長知事が膵臓(すいぞう)がんであることを公表しました。 先月、膵臓の腫瘍(しゅよう)摘出手術を受けて入院していた沖縄県の翁長知事が15日に退院し、膵臓がんと診断されたことを明らかにしました。今後は再発や転移を抑える治療を受けるということです。
May 20
Japanese Director Hirokazu Kore-eda's "Shoplifters" has won the Palme d'Or at the Cannes Film Festival.
(NHK)
May 20
The head coach of Nihon University's American football team, Masato Uchida, has accepted full responsibility for a serious foul committed by one of his players and says he intends to resign.
(NHK)
May 20
Tokyo Metropolitan Police are hunting for the male perpetrator who slashed a man in Shibuya Ward on Friday night, reports Fuji News Network
(tokyoreporter.com)
May 19
An international organization has halted its screening to name a geological period 126,000 to 770,000 years ago after Japan's Chiba Prefecture due to a data falsification allegation, a Japanese study team said Friday.
(Jiji)
May 19
Japanese teenage shogi chess sensation Sota Fujii has set a new record. The 15-year-old high school freshman has become the youngest player to achieve the rank of 7th-dan.
(NHK)
May 19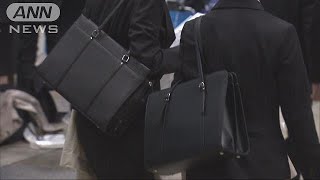 The employment rate for people who graduated from Japanese universities in spring this year came to 98.0 pct as of April 1, the highest since the survey started in 1997, the labor and education ministries said Friday.
(Jiji)
May 19
Torrential rain has hit northeastern Japan. The Meteorological Agency is warning of landslides, overflowing rivers and flooding in the region.
(NHK)
May 18
Kyoto City officials have discovered about 100 bamboo plants in the city's Arashiyama district vandalized.
(NHK)
May 18
More than 90 percent of child abuse and sexual crime victims and their families didn't receive compensation from their assailants, nor public financial assistance, largely due to the lack of awareness on the consultation services available, police data showed Thursday.
(Japan Times)
May 18
Hideki Saijo, a singer popular in Asia and best known for his cover song of the megahit "Y.M.C.A.," died of acute heart failure Wednesday, his office said. He was 63.
(Japan Times)
---