The Tokyo Regional Taxation Bureau has filed a criminal complaint against the former owner of a high-end club in the Roppongi entertainment area of Minato Ward over alleged tax evasion, it was learned on Tuesday, reports NHK
Between 2013 and September, 2016, Yuko Igarashi, a 53-year-old resident of Kawasaki City, Kanagawa Prefecture, withheld taxes for the income for hostesses and other employees but did not declare it with tax officials. Consumption taxes on sales were also not reported, according to persons with knowledge of the matter.
The bureau lodged the complaint with the Tokyo District Public Prosecutor's Office alleging that Igarashi evaded 190 million yen in income and consumption taxes over that period.
It is believed that Igarashi used the funds for the operation of a vegetable sales company, according to Fuji News Network (May 15).
東京・六本木で会員制の高級クラブを経営していた男性が消費税や所得税など1億円余りを脱税したとして、東京国税局から刑事告発されました。
May 20
Japanese Director Hirokazu Kore-eda's "Shoplifters" has won the Palme d'Or at the Cannes Film Festival.
(NHK)
May 20
Tokyo Metropolitan Police are hunting for the male perpetrator who slashed a man in Shibuya Ward on Friday night, reports Fuji News Network
(tokyoreporter.com)
May 19
Aichi Prefectural Police have arrested a 22-year-old man over the fatal stabbing of another customer at an internet cafe in Nagoya on Thursday, reports NHK
(tokyoreporter.com)
May 19
Japanese teenage shogi chess sensation Sota Fujii has set a new record. The 15-year-old high school freshman has become the youngest player to achieve the rank of 7th-dan.
(NHK)
May 19
Narita International Airport is set to mark on Sunday the 40th anniversary of launching operations, at a time when airports in Asia are fiercely competing for the status of transport hub in the region.
(Jiji)
May 19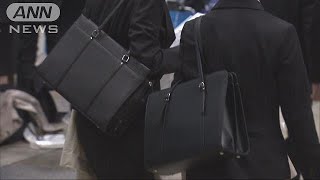 The employment rate for people who graduated from Japanese universities in spring this year came to 98.0 pct as of April 1, the highest since the survey started in 1997, the labor and education ministries said Friday.
(Jiji)
May 19
Torrential rain has hit northeastern Japan. The Meteorological Agency is warning of landslides, overflowing rivers and flooding in the region.
(NHK)
May 18
Kyoto City officials have discovered about 100 bamboo plants in the city's Arashiyama district vandalized.
(NHK)
May 17
The Diet, Japan's parliament, enacted Wednesday a bill requesting political parties and organizations to even out the number of male and female candidates in public offices elections as much as possible.
(Jiji)
May 17
Tokyo Metropolitan Police have arrested a female professional wrestler over the alleged used of stimulant drugs, reports TBS News
(tokyoreporter.com)
---