Despite advances in treatment, the number of newly confirmed cases of HIV in Japan has remained flat for the past decade, a sign that misconceptions about the disease are making progress towards eradication difficult.
"The stigma around HIV is the reason that we can't end it. In many places, people are still afraid of HIV or afraid of people living with HIV. We need to be clear that that idea is old, that is 30 years old," said Owen Ryan, executive director of the International AIDS Society, on a recent visit to Japan.
Ryan, whose group of doctors, nurses and researchers is working to eliminate AIDS, called for more self-testing in Japan, saying, "In Japan, the key is finding (those) who aren't tested." "When people know their HIV status, they tend to go get treatment. So self-testing is important," he stressed.
Japan is the fifth-largest donor to the Global Fund to Fight AIDS, Tuberculosis and Malaria, an effort it helped establish. The fund is the largest multi-government funder of HIV programs, more than 4 billion dollars a year, according to Ryan.
In spite of Japan's efforts on the international front, newly infected HIV sufferers at home totaled 1,407 in 2017, slightly lower than the previous year, with a third showing symptoms that indicate they may have progressed to the third stage of the disease, known as AIDS, preliminary data by the Ministry of Health, Labor and Welfare showed. In 2016, the number was 1,440, up from 1,434 in 2015.
The latest data also reported three cases of mother-to-child infections, the first case of multiple infections in three years, prompting the government to call on pregnant mothers to make sure they get health checkups.
In the fight against AIDS, the ministry started a subsidy program from April in some municipal areas in Japan where workers will be able to be tested for HIV for free as part of their health examinations. Public health centers nationwide also offer free, anonymous HIV testing but only do so on weekdays.
Sep 24
A Japanese cargo spacecraft, the Kounotori 7, is on its way to deliver supplies to the International Space Station.
(NHK)
Sep 24
Japan's space agency JAXA says 2 rovers released from its Hayabusa2 probe have landed on the asteroid Ryugu.
(NHK)
Sep 22
A Japanese space probe Friday released a pair of exploring rovers towards an egg-shaped asteroid to collect mineral samples that may shed light on the origin of the solar system.
(Japan Today)
Sep 22
Japan's government has approved an application for a clinical test of treatment for an intractable blood disease using iPS cells, which can grow into any type of body tissue.
(NHK)
Sep 19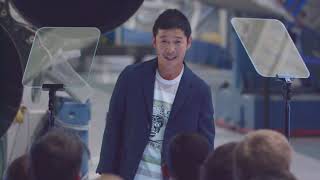 US spaceflight venture SpaceX says Japanese entrepreneur Yusaku Maezawa will become the first private passenger to fly around the Moon on its next-generation rocket.
(NHK)
Sep 15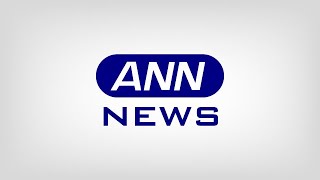 A Japanese gastroenterologist won this year's Ig Nobel Medical Education Prize on Thursday for examining the effectiveness of colonoscopy in the sitting position using his own body.
(Jiji)
Sep 15
The International Whaling Commission has voted down a proposal by Japan to resume commercial whaling of some species.
(NHK)
Sep 12
A Japanese government task force on measures to cope with ash fall in the greater Tokyo area from a possible major eruption of Mount Fuji held its first meeting on Tuesday.
(Jiji)
Sep 10
Officials in central Japan's Gifu Prefecture have begun culling hogs after confirming the country's first outbreak of swine fever in 26 years.
(NHK)
Sep 10
Media personnel have been allowed to visit an underground astrophysics observatory for the first time in 12 years.
(NHK)
---