The Diet, Japan's parliament, enacted Wednesday a bill requesting political parties and organizations to even out the number of male and female candidates in public offices elections as much as possible.
The bill, aimed to encourage more women to advance into politics, became law as the House of Councillors, the upper chamber of the Diet, approved it at a plenary meeting. The bill cleared the House of Representatives, the lower chamber in April.
The law will be put into effect at the same time as its promulgation.
The lawmaker-initiated legislation stipulates that political parties and groups are obliged to make voluntary efforts, including setting goals for the numbers of both male and female candidates for public positions.
It also states that the central and local governments should also draw up necessary policy measures and work to implement them in order to equalize the number of candidates between men and women.
国会議員や地方議員の選挙での候補者の数を男女均等にすることを目指す法律が全会一致で成立しました。 16日の参議院本会議で可決・成立した「政治分野の男女共同参画推進法」は、各政党や政治団体に対し、男女それぞれの候補者数について数値目標を設定するなど自主的な取り組みを求めています。
Mar 23
A key part of the business model for convenience stores is their round-the-clock service. But a shortage of staffers is prompting some operators to consider shrinking their business hours.
(NHK)
Mar 23
A member of a sister group of the popular all-girl band AKB48 on Friday criticized the outcome of a probe into an assault against her as "lies," as the group's management company revealed the result.
(Japan Today)
Mar 23
The number of foreign residents in Japan had risen 6.6 percent at the end of 2018 from a year earlier, to reach a record high of some 2.73 million, Justice Ministry data showed on Friday.
(Japan Times)
Mar 22
The cherry blossom season officially arrived in Tokyo on Thursday after officials from the Meteorological Agency confirmed that more than five blossoms had opened on a Somei-Yoshino cherry tree at Yasukuni Shrine in Chiyoda Ward.
(Japan Times)
Mar 22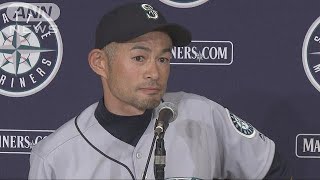 Japanese baseball legend Ichiro Suzuki of the US Major Leagues' Seattle Mariners has announced his retirement.
(NHK)
Mar 21
Cherry trees came into bloom Wednesday in the southwestern prefecture of Nagasaki, the first blooming of the "Somei Yoshino" variety in Japan this spring, according to the Japan Meteorological Agency.
(Japan Today)
Mar 21
Police on Wednesday arrested an American man on suspicion of fatally stabbing his Japanese wife at a court where they were to settle a divorce.
(Japan Today)
Mar 21
The unmanned space probe Hayabusa2 has detected small amounts of minerals containing water on the surface of the asteroid Ryugu, a Japanese research team has said.
(Japan Times)
Mar 21
Police on Thursday arrested a 14-year-old junior high school boy on suspicion of attempted murder after he stabbed a classmate at their school in Saijo, Ehime Prefecture.
(Japan Today)
Mar 20
The head of the Japanese Olympic Committee has announced he will step down when his term expires in June.
(NHK)
---