The Diet, Japan's parliament, enacted Wednesday a bill requesting political parties and organizations to even out the number of male and female candidates in public offices elections as much as possible.
The bill, aimed to encourage more women to advance into politics, became law as the House of Councillors, the upper chamber of the Diet, approved it at a plenary meeting. The bill cleared the House of Representatives, the lower chamber in April.
The law will be put into effect at the same time as its promulgation.
The lawmaker-initiated legislation stipulates that political parties and groups are obliged to make voluntary efforts, including setting goals for the numbers of both male and female candidates for public positions.
It also states that the central and local governments should also draw up necessary policy measures and work to implement them in order to equalize the number of candidates between men and women.
国会議員や地方議員の選挙での候補者の数を男女均等にすることを目指す法律が全会一致で成立しました。 16日の参議院本会議で可決・成立した「政治分野の男女共同参画推進法」は、各政党や政治団体に対し、男女それぞれの候補者数について数値目標を設定するなど自主的な取り組みを求めています。
May 20
Japanese Director Hirokazu Kore-eda's "Shoplifters" has won the Palme d'Or at the Cannes Film Festival.
(NHK)
May 20
The head coach of Nihon University's American football team, Masato Uchida, has accepted full responsibility for a serious foul committed by one of his players and says he intends to resign.
(NHK)
May 20
Tokyo Metropolitan Police are hunting for the male perpetrator who slashed a man in Shibuya Ward on Friday night, reports Fuji News Network
(tokyoreporter.com)
May 19
An international organization has halted its screening to name a geological period 126,000 to 770,000 years ago after Japan's Chiba Prefecture due to a data falsification allegation, a Japanese study team said Friday.
(Jiji)
May 19
Japanese teenage shogi chess sensation Sota Fujii has set a new record. The 15-year-old high school freshman has become the youngest player to achieve the rank of 7th-dan.
(NHK)
May 19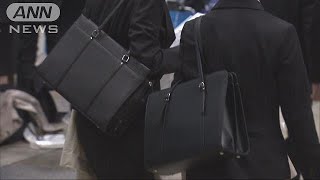 The employment rate for people who graduated from Japanese universities in spring this year came to 98.0 pct as of April 1, the highest since the survey started in 1997, the labor and education ministries said Friday.
(Jiji)
May 19
Torrential rain has hit northeastern Japan. The Meteorological Agency is warning of landslides, overflowing rivers and flooding in the region.
(NHK)
May 18
Kyoto City officials have discovered about 100 bamboo plants in the city's Arashiyama district vandalized.
(NHK)
May 18
More than 90 percent of child abuse and sexual crime victims and their families didn't receive compensation from their assailants, nor public financial assistance, largely due to the lack of awareness on the consultation services available, police data showed Thursday.
(Japan Times)
May 18
Hideki Saijo, a singer popular in Asia and best known for his cover song of the megahit "Y.M.C.A.," died of acute heart failure Wednesday, his office said. He was 63.
(Japan Times)
---