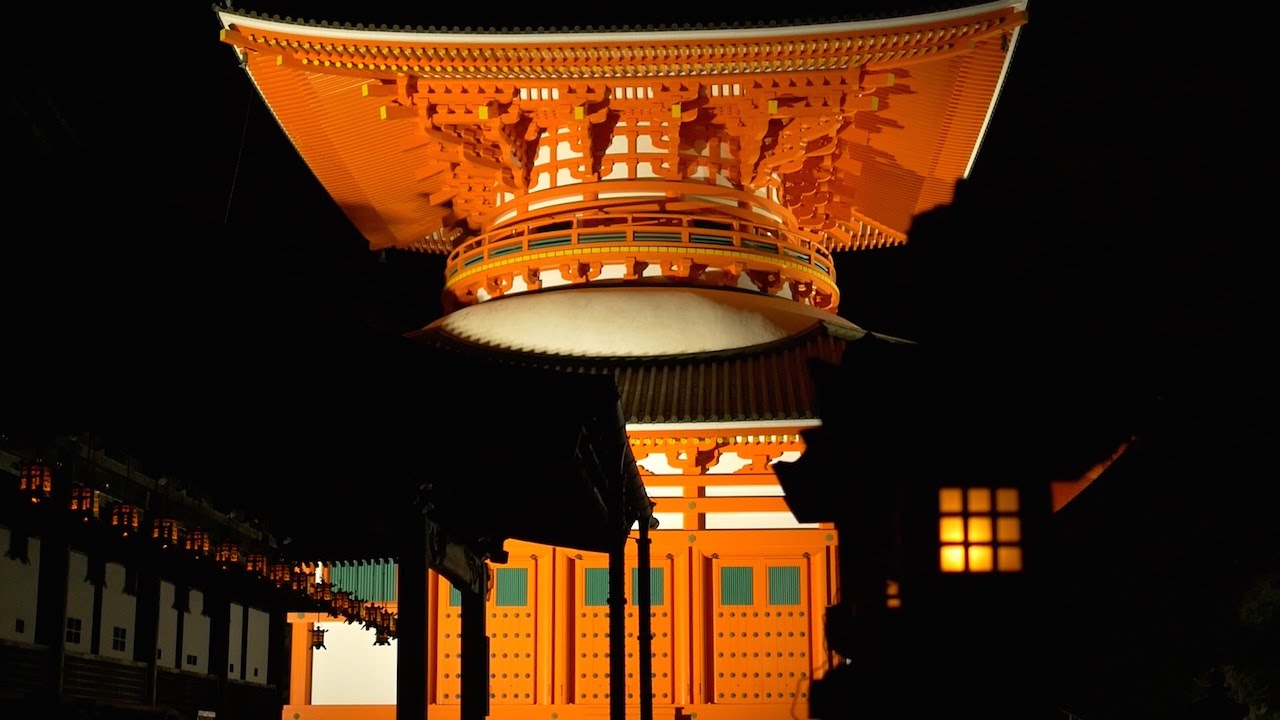 A monk working for a temple at the World Heritage Site of Mt Koya in western Japan has filed a damages suit, claiming he developed depression and was forced to take a leave of absence because of his heavy workload, a lawyer representing him said Wednesday.
The plaintiff filed the suit on April 27 with the Wakayama District Court, seeking some 8.6 million yen in damages and unpaid wages.
The monk, who started working for one of the temples at Mt Koya in 2008, developed depression around December 2015 and has been absent from work since March 2016, the complaint says.
A local labor standards supervision office has already recognized his overwork, confirming he once worked for at least a month without a day off.
According to the complaint, he made preparations from before 5 a.m. for guests at the temple's shukubo, a lodging built for monks and worshippers, to take part in morning prayers. He sometimes worked late into the night attending to guests and fulfilling other duties at the temple.
The surge in guests in 2015, the year marking the 1,200 years since the founding of the head temple at Mt Koya, forced him to work 64 consecutive days between March and May, and 32 straight days between September and October.
The lawyer said working at temples tends to be regarded as training, and he wants to shed light on the working environment where monks could be forced into overwork.
Dec 12
Japan is seeking to possess its first aircraft carrier to allow for the deployment of U.S.-made stealth fighters as it seeks to bolster its arms capability under a new 10-year defense plan.
(Japan Today)
Dec 12
A court in Beijing has sentenced a Japanese man in his 70s who was arrested in China in June 2015 to 12 years in prison for spying, sources well-informed about Sino-Japanese relations said Tuesday.
(Japan Today)
Dec 12
Rakuten Inc and Walmart Inc officially opened the first Walmart e-commerce store in Japan, the Walmart Rakuten Ichiba Store, on the Rakuten Ichiba internet shopping mall.
(Japan Today)
Dec 11
Major Japanese restaurant chain Gusto on Monday stopped providing plastic straws at its 1,300 locations nationwide.
(NHK)
Dec 11
Tokyo prosecutors have indicted former Nissan Motor chairman Carlos Ghosn for understating his past compensation by tens of millions of dollars. They have also served an additional arrest warrant on him over similar allegations relating to his pay in the last 3 years.
(NHK)
Dec 11
Winter bonuses at Japanese companies averaged an all-time high of 834,391 yen ($7,400) this year, according to a Nikkei survey released Monday, notching a sixth straight year of growth on strong corporate earnings.
(Nikkei)
Dec 10
Saitama Prefectural Police have arrested a 39-year-old man over the stabbing of three Cambodian nationals at an apartment building in Hanyu City on Saturday, reports NHK
(tokyoreporter.com)
Dec 10
Crown Princess Masako, who turned 55 on Sunday, vowed to make her best effort to serve the people as she is set to become Empress following May's Imperial succession.
(Japan Times)
Dec 10
Japan is set to extend the copyright period on works such as novels and paintings to 70 years after the authors' deaths from the current 50 years, effective Dec. 30, when the revised copyright law goes into force.
(Japan Times)
Dec 09
A Chinese court has sentenced a Japanese woman to six years in prison for spying, a source privy to bilateral relations said Saturday.
(Japan Today)
---