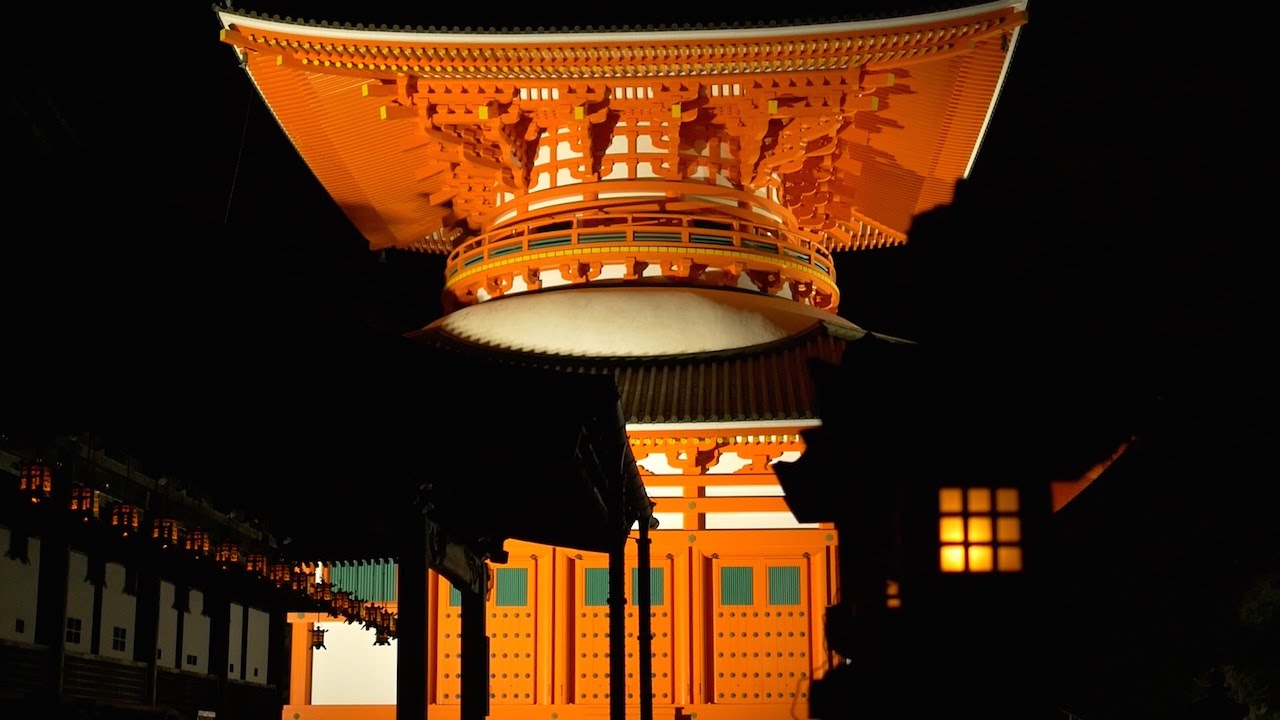 A monk working for a temple at the World Heritage Site of Mt Koya in western Japan has filed a damages suit, claiming he developed depression and was forced to take a leave of absence because of his heavy workload, a lawyer representing him said Wednesday.
The plaintiff filed the suit on April 27 with the Wakayama District Court, seeking some 8.6 million yen in damages and unpaid wages.
The monk, who started working for one of the temples at Mt Koya in 2008, developed depression around December 2015 and has been absent from work since March 2016, the complaint says.
A local labor standards supervision office has already recognized his overwork, confirming he once worked for at least a month without a day off.
According to the complaint, he made preparations from before 5 a.m. for guests at the temple's shukubo, a lodging built for monks and worshippers, to take part in morning prayers. He sometimes worked late into the night attending to guests and fulfilling other duties at the temple.
The surge in guests in 2015, the year marking the 1,200 years since the founding of the head temple at Mt Koya, forced him to work 64 consecutive days between March and May, and 32 straight days between September and October.
The lawyer said working at temples tends to be regarded as training, and he wants to shed light on the working environment where monks could be forced into overwork.
Jul 16
People in many parts of Japan are sweltering as temperatures have soared to nearly 40 degrees Celsius. The heatwave is likely to continue this week with the risk of heatstroke remaining high in areas including those hit by recent heavy rain.
(NHK)
Jul 16
Japan's Prime Minister Shinzo Abe says the government will provide financial support to areas in western Japan that were hit hard recently by record-high rainfall.
(NHK)
Jul 16
Japanese authorities say 210 people have been confirmed dead and 22 remain missing after the recent record rainfall in the western part of the country.
(NHK)
Jul 15
People in western Japan are contending with scorching heat as they pick through the debris left by record rain, flooding and landslides.
(NHK)
Jul 15
On Rishiri Island in the northern Japan prefecture of Hokkaido, people are on alert after a brown bear has recently been spotted for the first time in 106 years, ahead of the summer tourism season.
(Jiji)
Jul 15
Meat, mackerel and other foods are being increasingly promoted as substitutes for "kabayaki," or grilled, eels ahead of the midsummer Day of the Ox in Japan.
(Jiji)
Jul 14
Authorities say the death toll from the record rainfall that pounded western Japan has climbed to 193. Another 47 people are still missing. Authorities say 5 people are without vital signs.
(NHK)
Jul 14
A government panel gave the green light Friday for public broadcaster NHK to start simultaneous online streaming of its television programs amid surging popularity of streaming video services.
(Japan Today)
Jul 13
NHK has learned that scientists now believe the asteroid Ryugu was likely formed from a collection of asteroid fragments.
(NHK)
Jul 13
A small eruption has been confirmed on an uninhabited island in the Pacific around 1,000 kilometers south of Tokyo, the weather agency said Thursday.
(Kyodo)
---