Police arrested a couple in their 20s on Wednesday for allegedly starving to death their 1-year-old son who was found weighing just 3.8 kilograms, less than half the average weight for a child of his age.
Kenshiro Yamabe and his wife Hitomi, both 25, are alleged to have starved their son Haruto in October last year in their apartment in Okegawa in Saitama Prefecture.
The couple made an emergency call after their son fell unconscious. They have admitted to the allegation, saying they only gave him milk when he cried, according to the police.
As there were no signs of physical abuse on the boy's body, the police believe he died as a result of being deprived of food over an extended period of time.
死亡した男の子の体重は、平均の半分以下だったということです。 山辺拳士郎容疑者(25)と妻の仁美容疑者(25)は去年10月、埼玉県桶川市の自宅で当時1歳1カ月の三男・晴ちゃんに十分な食事を与えないまま放置して死亡させた疑いが持たれています。
Sep 21
Pricier and bigger new iPhone models made their market debut in Japan on Friday, with the country's three leading mobile carriers starting sales of the XS Max and the XS that have faster processors and feature better battery life and improved camera functions.
(Kyodo)
Sep 20
A policeman was stabbed to death by a knife-wielding man at a police box in the northeastern Japan city of Sendai early on Wednesday.
(Jiji)
Sep 19
The average land price in Japan as of July 1 increased 0.1 pct from a year before, the first rise since 1991, when the country's asset bubble era was ending, the land ministry said Tuesday.
(Jiji)
Sep 18
The number of women aged 65 years old or higher in Japan has topped 20 million for the first time, according to estimates by the internal affairs ministry released Sunday.
(Jiji)
Sep 18
Japan's Maritime Self-Defense Force says one of its submarines took part in a drill in the South China Sea.
(NHK)
Sep 15
The nation's centenarian population hit a record-high of 69,785 as of September, with women accounting for 88.1 percent of the total, amid medical advances and greater health consciousness, the health ministry said Friday.
(Japan Times)
Sep 15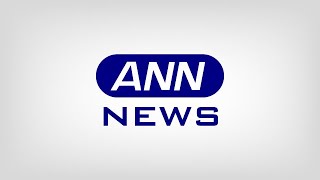 A Japanese gastroenterologist won this year's Ig Nobel Medical Education Prize on Thursday for examining the effectiveness of colonoscopy in the sitting position using his own body.
(Jiji)
Sep 15
The International Whaling Commission has voted down a proposal by Japan to resume commercial whaling of some species.
(NHK)
Sep 15
Police in Kyoto referred to prosecutors Friday four officials of a hotel management firm for allegedly running an unlicensed private accommodation service, making it the first case of its kind since a private lodging law came into force in June.
(Japan Times)
Sep 14
The operator of typhoon-hit Kansai International Airport in Japan says it reopened on Friday part of its main passenger facility, Terminal 1.
(NHK)
---