A Suntory Holdings Ltd. subsidiary will suspend selling two leading whisky brands due to a shortage of unblended whisky amid the growing popularity of the spirit at home and abroad.
Suntory Spirits Ltd. said it will stop selling its single-malt whisky "Hakushu 12 Years Old" from June and its blended whisky "Hibiki 17 Years Old" from September. It has yet to decide on when it will resume selling the brands.
Suntory -- Japan's first whisky maker -- is not able to meet demand that has surged over the past decade amid the popularity among young people of highballs -- drinks made by mixing whisky and soda.
Domestic shipments of whisky have more than doubled to 137,000 kiloliters in 2017 from 60,900 kiloliters in 2007, according to Japan Spirits & Liqueurs Makers Association.
Mar 23
A key part of the business model for convenience stores is their round-the-clock service. But a shortage of staffers is prompting some operators to consider shrinking their business hours.
(NHK)
Mar 22
Last year proved to be a pivotal one for streaming music in Japan. According to a report by the Recording Industry Association of Japan, 2018 saw plays via platforms such as YouTube, Apple Music and Spotify overtake digital downloads.
(Japan Times)
Mar 19
A team of investigators into how a Japanese real-estate leasing company built substandard apartment buildings has found building materials were improperly substituted on the orders of the company's founder.
(NHK)
Mar 19
As part of an effort to streamline markets and attract more investors, the Tokyo Stock Exchange may demote about a third of its largest listed companies and cut down the bourses it operates to three from four, according to media reports.
(Japan Times)
Mar 16
The Tokyo District Court has sentenced the former head of a digital currency exchange to 30 months in prison suspended for four years for altering data in a Bitcoin account.
(NHK)
Mar 16
A 7-Eleven convenience franchisee who shortened the store's business hours to 6 a.m. - 11 p.m. on Feb 1 will continue to operate those hours after the company told him it would not cancel his contract or issue a penalty.
(Japan Today)
Mar 14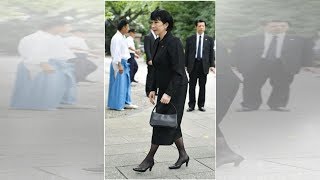 The Supreme Court has finalized high court rulings ordering owners of television-capable cellphones to pay a subscription fee to public broadcaster NHK, Kyodo News learned Wednesday.
(Japan Times)
Mar 13
Three former executives of Tokyo Electric Power Company have pleaded not guilty to professional negligence in connection with the 2011 nuclear crisis at the Fukushima Daiichi power plant.
(NHK)
Mar 13
The former CEO of Olympus, who blew the whistle in 2011 on a massive accounting scandal at the medical equipment maker, has won a London court battle over alleged wrongdoing linked to his £64 million (¥9.4 billion) pension.
(Japan Times)
Mar 12
The Tokyo District Court on Monday rejected a request by former Nissan Motor Chairman Carlos Ghosn to attend Nissan's board meeting on Tuesday. He was released on bail last week and was seeking permission to take part in the meeting.
(NHK)
---