Tokyo Metropolitan Police have arrested a female professional wrestler over the alleged used of stimulant drugs, reports TBS News
On May 13, police arrived at the apartment of Ayako Hamada, 37, in Adachi Ward and found her rambling incoherently and behaving in a strange manner. A subsequent analysis of her urine gave a positive result for kakuseizai, or stimulant drugs.
Hamada admits to the allegations. "I inhaled [the drugs] through my nose," the suspect was quoted by police.
On the day of the incident, Hamada was scheduled to wrestle in Osaka. After she did not arrive for the match, she sent a mail to a representative of her promotional association, Pro Wrestling Wave. "Four men are holding me at knifepoint," she wrote. The representative then alerted police.
Since making her wresting debut at the age of 17 in 1998, Hamada has won numerous championships with various associations, including All Japan Women's Pro-Wrestling.
女子プロレスラーが自宅で覚醒剤を使用したとして逮捕されていたことが分かりました。 プロレス団体「WAVE」所属のレスラー・浜田文子容疑者(37)は先月下旬から今月中旬にかけて、東京・足立区の自宅で覚醒剤を使用した疑いが持たれています。
May 20
Japanese Director Hirokazu Kore-eda's "Shoplifters" has won the Palme d'Or at the Cannes Film Festival.
(NHK)
May 20
Tokyo Metropolitan Police are hunting for the male perpetrator who slashed a man in Shibuya Ward on Friday night, reports Fuji News Network
(tokyoreporter.com)
May 19
Aichi Prefectural Police have arrested a 22-year-old man over the fatal stabbing of another customer at an internet cafe in Nagoya on Thursday, reports NHK
(tokyoreporter.com)
May 19
Japanese teenage shogi chess sensation Sota Fujii has set a new record. The 15-year-old high school freshman has become the youngest player to achieve the rank of 7th-dan.
(NHK)
May 19
Narita International Airport is set to mark on Sunday the 40th anniversary of launching operations, at a time when airports in Asia are fiercely competing for the status of transport hub in the region.
(Jiji)
May 19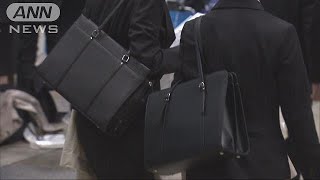 The employment rate for people who graduated from Japanese universities in spring this year came to 98.0 pct as of April 1, the highest since the survey started in 1997, the labor and education ministries said Friday.
(Jiji)
May 19
Torrential rain has hit northeastern Japan. The Meteorological Agency is warning of landslides, overflowing rivers and flooding in the region.
(NHK)
May 18
Kyoto City officials have discovered about 100 bamboo plants in the city's Arashiyama district vandalized.
(NHK)
May 17
The Diet, Japan's parliament, enacted Wednesday a bill requesting political parties and organizations to even out the number of male and female candidates in public offices elections as much as possible.
(Jiji)
May 17
Tokyo Metropolitan Police have arrested a female professional wrestler over the alleged used of stimulant drugs, reports TBS News
(tokyoreporter.com)
---