Japanese actor Ken Watanabe, who has appeared in a number of American films including the 2003 period drama "The Last Samurai," has split with his actress wife Kaho Minami, their agencies said Thursday.
The couple's divorce came about a year after a magazine report that the 58-year-old Watanabe had been cheating on the 54-year-old Minami, an allegation later admitted to by the actor.
In 2004, Watanabe was nominated for an Academy Award for Best Supporting Actor for his role as Lord Katsumoto Moritsugu in "The Last Samurai." He also made his Broadway debut in 2015 when he starred in "The King and I."
俳優の渡辺謙さんが、女優の南果歩さんと離婚したことを渡辺さんの所属事務所が発表しました。
Jul 18
A 36-year-old Filipino man arrested last year admitted Tuesday to raping and murdering a female university student in eastern Japan in January 2004.
(Japan Today)
Jul 17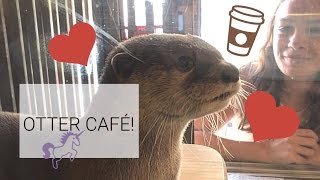 Japan was the top destination for otters recovered from smugglers in Southeast Asia between 2015 and 2017, with experts pointing to the species' growing popularity as pets in the country, according to a recent survey by a wildlife monitoring group.
(Kyodo)
Jul 14
A 22-year-old man who went on a rampage on a shinkansen (bullet train) last month, fatally stabbing one man and injuring two women, began a psychiatric evaluation on Friday. The Yokohama District Court ordered the examination to determine if the man is mentally competent to stand trial.
(Japan Today)
Jul 14
Emperor Akihito and Empress Michiko have cancelled their planned summer retreat north of Tokyo following last weekend's deadly torrential rain in western Japan, the Imperial Household Agency said Friday.
(Japan Today)
Jul 14
Tokyo Metropolitan Police have arrested a 22-year-old male resident of Yokohama who is alleged to have repeatedly molested a female university student across two municipalities earlier this year, reports TBS News
(tokyoreporter.com)
Jul 13
A woman stabbed by a male Filipino national at her residence in Hamura City earlier this week has died, police said on Wednesday, reports NHK
(tokyoreporter.com)
Jul 13
AKB48, the mega-group that kicked off the modern idol era, has once again demonstrated that it wears the sparkly crown of the idol industry, as its newest single, "Teacher Teacher," has now sold three million copies.
(soranews24.com)
Jul 13
Law enforcement has accused a married couple of cultivating marijuana and possessing a special form of the same banned drug at their residence in the town of Tobetsu, reports the Hokkaido Shimbun.
(tokyoreporter.com)
Jul 12
Executed Aum Shinrikyo founder Shoko Asahara's fourth daughter plans to scatter his ashes in the Pacific Ocean, her lawyer, Taro Takimoto, said Wednesday.
(Jiji)
Jul 11
Gunma Prefectural Police arrested a man after a stabbing incident at a supermarket in Maebashi City on Tuesday left two employees hurt, reports NHK
(tokyoreporter.com)
---