A new law that's set take effect in Japan next month in principle allows anyone to rent out their property as private lodging if they register with local authorities. It's seen as a way to accommodate a growing number of tourists, but so far only a small number of home owners have signed up.
The Japan Tourism Agency says there were about 700 registrations nationwide as of May 11th, with only a few weeks left until the law comes into force.
The exact number of private lodgings for rent in Japan is unknown. But one leading tourist accommodation website has some 62,000 properties listed throughout the country.
Agency officials say property owners may think the law, and additional rules set by local governments, are too strict. They say some may be opting for a different type of license to circumvent the new law's limit on the number of business days they can operate.
People running private lodging businesses without registering will be fined under the new law. Agency officials are urging interested parties to file as soon as possible.
Jun 24
As Airbnb home-sharers in Japan quit the market in droves, following a new law that considerably increases red tape, their search for a smooth exit has brought a surge in new businesses.
(Nikkei)
Jun 24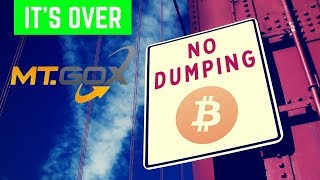 Things may be looking up for creditors of Mt. Gox, which was the world's biggest bitcoin exchange before going in flames after saying thousands of bitcoins had disappeared.
(Japan Times)
Jun 23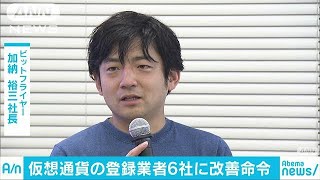 Japan's Financial Services Agency on Friday slapped a business improvement order on bitFlyer Inc., the country's largest cryptocurrency exchange operator, citing flaws in its measures against money laundering and its internal control system.
(Jiji)
Jun 23
Japan's antitrust watchdog will soon conclude that four-year installment payment plans for smartphones offered by major phone carriers in the country is legally problematic, sources close to the matter said Friday.
(Japan Today)
Jun 22
Japan's fleet of internet-connected trucks is expected to grow by 150% to more than 500,000 in 2020 as commercial vehicle makers cater to a logistics industry suffering from a driver shortage, corporate plans show.
(Nikkei)
Jun 21
Japanese paper manufacturers were expecting a shrinking market due to the declining population but are expanding output instead due to an unexpected boost -- a surge in foreign tourists pushing up demand, inevitably, for toilet paper.
(Japan Today)
Jun 20
Following Mercari's blockbuster stock market debut Tuesday, Japan's lineup of unlisted startups valued above $1 billion has shrunk to basically two, underscoring the domestic tech industry's persistent failure to cultivate unicorns.
(Nikkei)
Jun 20
The Japanese operator of a popular app that matches buyers and sellers of used goods has gone public.
(NHK)
Jun 20
Domestic catches of baby Japanese eels in the 2018 fishing season hit the second-lowest level since the 1982 start of the existing data, Japan's Fisheries Agency said Tuesday.
(Jiji)
Jun 19
Many companies in the Kinki western Japan region suspended operations Monday to check for possible damage and confirm the safety of their employees after a strong earthquake rocked the region in the morning.
(Jiji)
---