Embattled former Nihon University American football top coach Masato Uchida and incumbent assistant coach Tsutomu Inoue on Wednesday denied having instructed a player of the university team to injure a rival team's quarterback.
The denial came a day after the Nihon University player, Taisuke Miyagawa, told a press conference that in a match earlier this month, he tackled the Kwansei Gakuin University quarterback violently and injured him at the instruction of Uchida and Inoue.
"It was not my instruction," Uchida told a news conference, denying having ordered Miyagawa to commit any illegal play. Uchida has resigned as the Nihon University team's top coach over the high-profile incident.
"I'm afraid I didn't see the tackle in question as I focused on the ball," Uchida insisted. "It was my fault as I should have seen the whole scene."
Inoue admitted that he told Miyagawa to "crush" the quarterback. "It's true that I said something radical, but I can't remember every word and phrase," he claimed. "I've never discussed whether it'll be good or bad if the quarterback is crushed."
日本大学アメリカンフットボール部の選手が危険なタックルをした問題で内田正人前監督らが会見を行い、内田前監督はタックルについて「指示はしていない」と改めて否定しました。 23日に都内で行われた緊急会見には、内田前監督と井上奨コーチが出席しました。
Sep 20
A policeman was stabbed to death by a knife-wielding man at a police box in the northeastern Japan city of Sendai early on Wednesday.
(Jiji)
Sep 19
The average land price in Japan as of July 1 increased 0.1 pct from a year before, the first rise since 1991, when the country's asset bubble era was ending, the land ministry said Tuesday.
(Jiji)
Sep 18
The number of women aged 65 years old or higher in Japan has topped 20 million for the first time, according to estimates by the internal affairs ministry released Sunday.
(Jiji)
Sep 18
Japan's Maritime Self-Defense Force says one of its submarines took part in a drill in the South China Sea.
(NHK)
Sep 15
The nation's centenarian population hit a record-high of 69,785 as of September, with women accounting for 88.1 percent of the total, amid medical advances and greater health consciousness, the health ministry said Friday.
(Japan Times)
Sep 15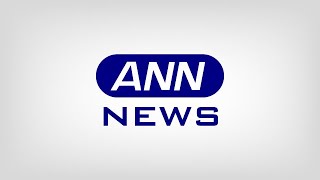 A Japanese gastroenterologist won this year's Ig Nobel Medical Education Prize on Thursday for examining the effectiveness of colonoscopy in the sitting position using his own body.
(Jiji)
Sep 15
The International Whaling Commission has voted down a proposal by Japan to resume commercial whaling of some species.
(NHK)
Sep 15
Police in Kyoto referred to prosecutors Friday four officials of a hotel management firm for allegedly running an unlicensed private accommodation service, making it the first case of its kind since a private lodging law came into force in June.
(Japan Times)
Sep 14
The operator of typhoon-hit Kansai International Airport in Japan says it reopened on Friday part of its main passenger facility, Terminal 1.
(NHK)
Sep 13
The Russian government has expressed readiness to open talks with Japan on President Vladimir Putin's proposal to sign a peace treaty by the end of the year without any preconditions.
(NHK)
---