Embattled former Nihon University American football top coach Masato Uchida and incumbent assistant coach Tsutomu Inoue on Wednesday denied having instructed a player of the university team to injure a rival team's quarterback.
The denial came a day after the Nihon University player, Taisuke Miyagawa, told a press conference that in a match earlier this month, he tackled the Kwansei Gakuin University quarterback violently and injured him at the instruction of Uchida and Inoue.
"It was not my instruction," Uchida told a news conference, denying having ordered Miyagawa to commit any illegal play. Uchida has resigned as the Nihon University team's top coach over the high-profile incident.
"I'm afraid I didn't see the tackle in question as I focused on the ball," Uchida insisted. "It was my fault as I should have seen the whole scene."
Inoue admitted that he told Miyagawa to "crush" the quarterback. "It's true that I said something radical, but I can't remember every word and phrase," he claimed. "I've never discussed whether it'll be good or bad if the quarterback is crushed."
日本大学アメリカンフットボール部の選手が危険なタックルをした問題で内田正人前監督らが会見を行い、内田前監督はタックルについて「指示はしていない」と改めて否定しました。 23日に都内で行われた緊急会見には、内田前監督と井上奨コーチが出席しました。
Jun 25
There were multiple reports of whale sightings in Tokyo Bay on Sunday, following many others in recent days.
(NHK)
Jun 25
Tokyo police have arrested a man on suspicion of breaking a restraining order he was given for stalking the actress Momoko Kikuchi.
(NHK)
Jun 25
Tokyo Metropolitan Police have busted two casinos operating illegally in Shinjuku Ward that are believed to have funded organized crime, reports the Sankei Shimbun
(tokyoreporter.com)
Jun 24
Police have arrested the president of a bankrupt rental kimono firm for allegedly swindling hundreds of thousands of dollars in bank loans.
(NHK)
Jun 23
Four cannabis plants have been found in the grounds of an office building for House of Councilors lawmakers in Tokyo, it was learned Friday.
(Jiji)
Jun 23
Police in Tokyo said Friday they have arrested a 37-year-old woman on suspicion of abusing her 4-year-old daughter by pressing a hot frying pan against her back and beating her about the head and face.
(Japan Today)
Jun 23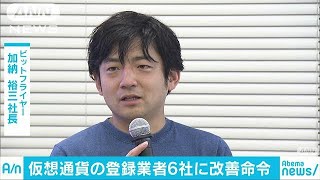 Japan's Financial Services Agency on Friday slapped a business improvement order on bitFlyer Inc., the country's largest cryptocurrency exchange operator, citing flaws in its measures against money laundering and its internal control system.
(Jiji)
Jun 23
Chiba Prefectural Police have arrested the principal of a special night school in Kamagaya City for allegedly trespassing into a toilet at the institution to take illicit photographs, reports the Sankei Shimbun
(tokyoreporter.comt)
Jun 23
A lawmaker from the ruling Liberal Democratic Party has apologized for jeering at a cancer sufferer during a parliamentary hearing on the dangers of secondhand smoke.
(Jiji)
Jun 23
Japan Airlines Co. on Friday kicked off flights of a passenger jet featuring Mickey Mouse and other Disney characters to mark the 35th anniversary of the opening of Tokyo Disney Resort.
(Japan Times)
---