Japan's ruling Liberal Democratic Party on Friday set proposals that the government introduce a multipurpose "mother ship" enabling takeoffs and landings by fighter jets.
The LDP also called on the government to increase its defense budget from around one pct of the country's gross domestic product to a level similar to the 2 pct target of the North Atlantic Treaty Organization.
The party plans to submit the proposals to the government by the end of this month at the earliest, hoping that they will be reflected in the country's defense program guidelines and medium-term defense program to be revised at year-end.
In an outline of the proposals released in March, the LDP termed the envisioned ship a multipurpose defensive aircraft carrier. As some LDP members opposed using the name, the final proposals call it a mother ship.
The envisaged ship should be used when an onshore runway is unusable, the proposals said, adding the vessel would be also good for use as a base for disaster relief operations.
Feb 19
Immigration Bureau's relaxed visa policy has boosted tourism from southeast Asia, but it seems to have come with an unwanted side-effect.
(soranews24.com)
Feb 19
Japanese Prime Minister Shinzo Abe is not saying whether or not he nominated Donald Trump for this year's Nobel Peace Prize, but the question may be moot: the U.S. president has been put forward by others for the prestigious award.
(Japan Today)
Feb 15
The Japanese government has mapped out a bill to officially recognize the Ainu ethnic minority as an indigenous people of Japan.
(NHK)
Feb 09
The government confirmed Friday that it will follow the procedures taken to pick the current era name of Heisei in choosing a name for the new era.
(Japan Times)
Feb 08
Japan's Prime Minister Shinzo Abe says he's determined to settle the country's territorial issue with Russia and conclude a peace treaty.
(NHK)
Feb 06
Japan's Finance Minister Taro Aso has reluctantly apologised for saying childless people are to blame for the country's rising social security costs and its aging and declining population.
(smh.com.au)
Feb 06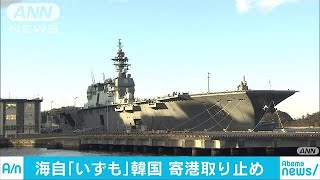 Japan's Defense Ministry has canceled a port call of a Self-Defense Forces vessel in Busan, South Korea, amid soured relations.
(NHK)
Feb 06
Japan's Foreign Ministry has ordered freelance journalist Kosuke Tsuneoka to hand over his passport as he attempted to travel to Yemen.
(NHK)
Jan 30
A mayor in the western Japanese prefecture of Hyogo is in hot water for calling a senior city official "stupid" and suggesting the official "burn down" a local building that stood in the way of the construction of a new road.
(Kyodo)
Jan 29
Breaking with precedent, Prime Minister Shinzo Abe on Monday removed from his annual policy speech a paragraph outlining his vision for Japan's ties with South Korea, in a possible reflection of the neighbors' increasingly tumultuous relationship.
(Japan Times)
---