The former head of a school operator at the center of a scandal involving its discounted purchase of state land was granted bail Friday along with his wife, about 10 months after being arrested on suspicion of fraudulently receiving public subsidies.
The Osaka District Court rejected a complaint lodged by prosecutors against its decision on Wednesday to allow Yasunori Kagoike, the 65-year-old former chief of Moritomo Gakuen, and his 61-year-old wife Junko out on bail.
The couple came into the spotlight over the operator's purchase of the state land in Osaka Prefecture to build an elementary school, of which Prime Minister Shinzo Abe's wife Akie was named honorary principal.
The government offered the land at less than a seventh of the appraisal price, ostensibly to cover the cost of removing waste buried at the site.
Akie Abe resigned from her post after the controversial deal was revealed. Kagoike has claimed that as an acquaintance, he was given special treatment in the deal.
The prime minister has denied that either he or his wife was involved.
The Kagoikes have been held at the Osaka detention center since their arrest on July 31, 2017, on unrelated charges, including defrauding the central and local governments of 170 million yen ($1.55 million) in school subsidies.
At a press conference held Friday evening, Kagoike said their detention was politically motivated and challenged Abe's version of events. "As a statesman, he should tell the truth fair and square," he said.
While Kagoike declined to discuss his own case, he called the charges against his wife, who began sobbing at one point in the press conference, "false accusations."
学校法人「森友学園」の籠池前理事長夫妻が25日、10カ月ぶりに保釈されて「小学校建設を諦めない」と語りました。
Mar 23
A key part of the business model for convenience stores is their round-the-clock service. But a shortage of staffers is prompting some operators to consider shrinking their business hours.
(NHK)
Mar 23
A member of a sister group of the popular all-girl band AKB48 on Friday criticized the outcome of a probe into an assault against her as "lies," as the group's management company revealed the result.
(Japan Today)
Mar 23
The number of foreign residents in Japan had risen 6.6 percent at the end of 2018 from a year earlier, to reach a record high of some 2.73 million, Justice Ministry data showed on Friday.
(Japan Times)
Mar 22
The cherry blossom season officially arrived in Tokyo on Thursday after officials from the Meteorological Agency confirmed that more than five blossoms had opened on a Somei-Yoshino cherry tree at Yasukuni Shrine in Chiyoda Ward.
(Japan Times)
Mar 22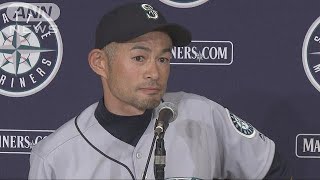 Japanese baseball legend Ichiro Suzuki of the US Major Leagues' Seattle Mariners has announced his retirement.
(NHK)
Mar 21
Cherry trees came into bloom Wednesday in the southwestern prefecture of Nagasaki, the first blooming of the "Somei Yoshino" variety in Japan this spring, according to the Japan Meteorological Agency.
(Japan Today)
Mar 21
Police on Wednesday arrested an American man on suspicion of fatally stabbing his Japanese wife at a court where they were to settle a divorce.
(Japan Today)
Mar 21
The unmanned space probe Hayabusa2 has detected small amounts of minerals containing water on the surface of the asteroid Ryugu, a Japanese research team has said.
(Japan Times)
Mar 21
Police on Thursday arrested a 14-year-old junior high school boy on suspicion of attempted murder after he stabbed a classmate at their school in Saijo, Ehime Prefecture.
(Japan Today)
Mar 20
The head of the Japanese Olympic Committee has announced he will step down when his term expires in June.
(NHK)
---