Delegates from Japan, South Korea, and Taiwan have agreed to set up a conference that would look into tighter restrictions on eel catches.
They wrapped up a 2-day meeting on eel resources management in Tokyo on Friday.
Japan's Fisheries Agency has reported that the total amount of baby eels or glass eels delivered to fish farms for cultivation in Japan in the 6 months to April was the 2nd lowest for that time of the year. It added the trading price of the fish has also soared.
Some officials at the meeting called for tighter regulations.
But the delegates ultimately decided to hold off until they have a clearer idea of the extent of the depletion in stocks.
They agreed to follow up with a meeting of researchers around September.
China, which is believed to be the biggest harvester of baby eels, was absent from the meeting for the 2nd straight year.
Japan and other countries plan to ask China to take part in the research conference.
絶滅が危惧されているニホンウナギの資源保護を巡る国際会議が都内で開かれ、今後、科学的な根拠に基づいて資源管理を議論していくことで一致しました。 会議には日本、韓国、台湾が参加し、規制強化を嫌う中国は4年連続で欠席しました。
May 26
Temperatures rose across Japan on Saturday to highs usually not seen until the height of summer, causing hundreds of people to be taken to hospitals and prompting the weather agency to issue heatstroke warnings.
(Japan Today)
May 26
Japan's top trade negotiator with the United States has said both sides continue to differ on negotiations for a trade deal, adding that they need to work further to narrow the gap.
(NHK)
May 25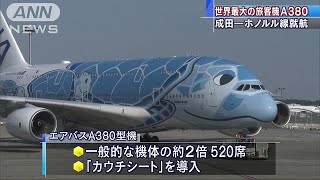 All Nippon Airways debuted flights of a double-decker Airbus A380 from Narita Airport north of Tokyo, bound for Hawaii on Friday.
(NHK)
May 24
Many parts of Japan saw the mercury top 30 degrees Celsius on Thursday. Weather officials are warning of unseasonal high temperatures over the weekend.
(NHK)
May 23
Kyoto Prefectural Police have arrested a 23-year-old male Australian national who is suspected of scrawling graffiti in dozens of locations in Kyoto City, reports Fuji News Network (May 22).
(tokyoreporter.com)
May 23
The International Olympic Committee says boxing is set to maintain its place in the 2020 Tokyo Games, but that the sport's international association should be excluded from organizing the events due to a number of problems.
(NHK)
May 23
Junnosuke Taguchi, a former member of Japanese boy band KAT-TUN, was arrested Wednesday on suspicion of possessing marijuana, the Narcotics Control Department said.
(Japan Times)
May 22
Tokyo DisneySea has begun its largest expansion project ever.
(NHK)
May 22
A Japanese government committee has decided on the route of a parade scheduled for October to celebrate the enthronement of Emperor Naruhito.
(NHK)
May 22
The Supreme Court and other legal professionals in Japan have hosted a symposium to mark the tenth anniversary of the introduction of the country's lay judge system.
(NHK)
---