Mercari Inc. priced its initial public offering at the top of the range to sell ¥130.5 billion ($1.2 billion) worth of shares, a valuation that's set to make its 40-year-old founder a billionaire.
The online marketplace plans to sell 43.5 million shares at ¥3,000 apiece, at the top of the targeted range, including the sale of additional shares via a greenshoe allotment, the company said Monday. That puts the fortune of founder Shintaro Yamada, who owns almost a third of the company, at ¥115 billion. The indicated IPO price gives Mercari a market value of ¥406 billion, and the stock will begin trading in Tokyo on June 19.
Yamada, whose previous company was acquired by Zynga Inc., built the flea market by focusing on smartphone users, while Yahoo Japan Corp.'s dominant auctions website is mainly a desktop-based marketplace. The app, which debuted in 2013, now has more than 10 million monthly active customers. Three years after its release, Mercari became Japan's first startup to reach the so-called unicorn valuation of $1 billion or more.
"What I hope people realize is that you don't need to be in Silicon Valley to build a unicorn," said James Riney, the head of 500 Startups in Japan. "You can build one in Tokyo. Yamada-san was able to show that in a pretty short amount of time, which a lot of people didn't think was possible."
Mercari's IPO is Japan's biggest for a technology company since Line Corp. debuted in July 2016.
The accomplishment also highlights the dearth of major private startups in the world's third-largest economy. There are 239 so-called unicorns in the world, according to CB Insights, with 115 in the U.S., 70 in China and nine in India. Preferred Networks Inc., which focuses on industrial applications of artificial intelligence, was the only other Japanese startup on the list.
Yamada said in an earlier interview that he got the idea for the business while travelling around the world on the cheap. As a 34-year-old, he visited 23 countries over six months, staying at $5-a-night hostels without hot water, hitching motorbike rides and hopping local buses between destinations. He saw that even the poorest villages had mobile phones and everyone craved technology for reaching the wider world.
Jun 24
As Airbnb home-sharers in Japan quit the market in droves, following a new law that considerably increases red tape, their search for a smooth exit has brought a surge in new businesses.
(Nikkei)
Jun 24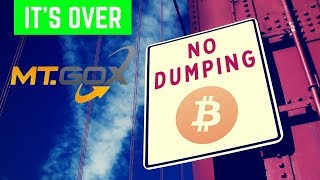 Things may be looking up for creditors of Mt. Gox, which was the world's biggest bitcoin exchange before going in flames after saying thousands of bitcoins had disappeared.
(Japan Times)
Jun 23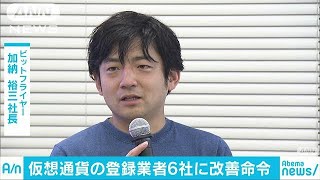 Japan's Financial Services Agency on Friday slapped a business improvement order on bitFlyer Inc., the country's largest cryptocurrency exchange operator, citing flaws in its measures against money laundering and its internal control system.
(Jiji)
Jun 23
Japan's antitrust watchdog will soon conclude that four-year installment payment plans for smartphones offered by major phone carriers in the country is legally problematic, sources close to the matter said Friday.
(Japan Today)
Jun 22
Japan's fleet of internet-connected trucks is expected to grow by 150% to more than 500,000 in 2020 as commercial vehicle makers cater to a logistics industry suffering from a driver shortage, corporate plans show.
(Nikkei)
Jun 21
Japanese paper manufacturers were expecting a shrinking market due to the declining population but are expanding output instead due to an unexpected boost -- a surge in foreign tourists pushing up demand, inevitably, for toilet paper.
(Japan Today)
Jun 20
Following Mercari's blockbuster stock market debut Tuesday, Japan's lineup of unlisted startups valued above $1 billion has shrunk to basically two, underscoring the domestic tech industry's persistent failure to cultivate unicorns.
(Nikkei)
Jun 20
The Japanese operator of a popular app that matches buyers and sellers of used goods has gone public.
(NHK)
Jun 20
Domestic catches of baby Japanese eels in the 2018 fishing season hit the second-lowest level since the 1982 start of the existing data, Japan's Fisheries Agency said Tuesday.
(Jiji)
Jun 19
Many companies in the Kinki western Japan region suspended operations Monday to check for possible damage and confirm the safety of their employees after a strong earthquake rocked the region in the morning.
(Jiji)
---