A Japanese high court has decided not to grant a retrial to an 82-year-old former professional boxer in a 1966 murder case.
In 1980, the Supreme Court finalized a death sentence for Iwao Hakamada for killing 4 members of a family in Shizuoka City. He pleaded innocent and filed for a retrial.
In 2014, the Shizuoka District Court granted a retrial and released him after 48 years in detention. The district court accepted DNA findings submitted by Hakamada's defense counsel that undermined the prosecutors' claim that his blood was found on items of clothing that purportedly belonged to him.
Prosecutors appealed the ruling.
On Monday, presiding judge Takaaki Oshima of the Tokyo High Court said deep doubt remains over the method and utility of the DNA tests that were accepted by the lower court. He also said the findings that the DNA type did not match the defendant's could not be trusted.
The judge also questioned the lower court's finding that the clothing items had highly likely been fabricated by the police. He said there is nothing illogical in thinking that the clothes belonged to Hakamada. He concluded that no reasonable doubt has arisen for the guilty conviction.
But the judge did not cancel the lower court's decision to release the man, citing his age and health condition.
Hakamada's defense counsel says it will appeal to the Supreme Court.
1966年に静岡県で一家4人が殺害された強盗殺人事件で死刑が確定した元プロボクサー袴田巌さん(82)の第2次再審請求で、東京高裁(大島隆明裁判長)は11日、2014年の静岡地裁の決定を取り消し、再審開始を認めない決定をした。地裁は認め袴田さんは釈放されたが、検察側が即時抗告していた。
Sep 20
A policeman was stabbed to death by a knife-wielding man at a police box in the northeastern Japan city of Sendai early on Wednesday.
(Jiji)
Sep 19
The average land price in Japan as of July 1 increased 0.1 pct from a year before, the first rise since 1991, when the country's asset bubble era was ending, the land ministry said Tuesday.
(Jiji)
Sep 18
The number of women aged 65 years old or higher in Japan has topped 20 million for the first time, according to estimates by the internal affairs ministry released Sunday.
(Jiji)
Sep 18
Japan's Maritime Self-Defense Force says one of its submarines took part in a drill in the South China Sea.
(NHK)
Sep 15
The nation's centenarian population hit a record-high of 69,785 as of September, with women accounting for 88.1 percent of the total, amid medical advances and greater health consciousness, the health ministry said Friday.
(Japan Times)
Sep 15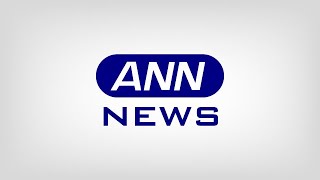 A Japanese gastroenterologist won this year's Ig Nobel Medical Education Prize on Thursday for examining the effectiveness of colonoscopy in the sitting position using his own body.
(Jiji)
Sep 15
The International Whaling Commission has voted down a proposal by Japan to resume commercial whaling of some species.
(NHK)
Sep 15
Police in Kyoto referred to prosecutors Friday four officials of a hotel management firm for allegedly running an unlicensed private accommodation service, making it the first case of its kind since a private lodging law came into force in June.
(Japan Times)
Sep 14
The operator of typhoon-hit Kansai International Airport in Japan says it reopened on Friday part of its main passenger facility, Terminal 1.
(NHK)
Sep 13
The Russian government has expressed readiness to open talks with Japan on President Vladimir Putin's proposal to sign a peace treaty by the end of the year without any preconditions.
(NHK)
---