A Japanese high court has decided not to grant a retrial to an 82-year-old former professional boxer in a 1966 murder case.
In 1980, the Supreme Court finalized a death sentence for Iwao Hakamada for killing 4 members of a family in Shizuoka City. He pleaded innocent and filed for a retrial.
In 2014, the Shizuoka District Court granted a retrial and released him after 48 years in detention. The district court accepted DNA findings submitted by Hakamada's defense counsel that undermined the prosecutors' claim that his blood was found on items of clothing that purportedly belonged to him.
Prosecutors appealed the ruling.
On Monday, presiding judge Takaaki Oshima of the Tokyo High Court said deep doubt remains over the method and utility of the DNA tests that were accepted by the lower court. He also said the findings that the DNA type did not match the defendant's could not be trusted.
The judge also questioned the lower court's finding that the clothing items had highly likely been fabricated by the police. He said there is nothing illogical in thinking that the clothes belonged to Hakamada. He concluded that no reasonable doubt has arisen for the guilty conviction.
But the judge did not cancel the lower court's decision to release the man, citing his age and health condition.
Hakamada's defense counsel says it will appeal to the Supreme Court.
1966年に静岡県で一家4人が殺害された強盗殺人事件で死刑が確定した元プロボクサー袴田巌さん(82)の第2次再審請求で、東京高裁(大島隆明裁判長)は11日、2014年の静岡地裁の決定を取り消し、再審開始を認めない決定をした。地裁は認め袴田さんは釈放されたが、検察側が即時抗告していた。
Jun 25
There were multiple reports of whale sightings in Tokyo Bay on Sunday, following many others in recent days.
(NHK)
Jun 25
Tokyo police have arrested a man on suspicion of breaking a restraining order he was given for stalking the actress Momoko Kikuchi.
(NHK)
Jun 25
Tokyo Metropolitan Police have busted two casinos operating illegally in Shinjuku Ward that are believed to have funded organized crime, reports the Sankei Shimbun
(tokyoreporter.com)
Jun 24
Police have arrested the president of a bankrupt rental kimono firm for allegedly swindling hundreds of thousands of dollars in bank loans.
(NHK)
Jun 23
Four cannabis plants have been found in the grounds of an office building for House of Councilors lawmakers in Tokyo, it was learned Friday.
(Jiji)
Jun 23
Police in Tokyo said Friday they have arrested a 37-year-old woman on suspicion of abusing her 4-year-old daughter by pressing a hot frying pan against her back and beating her about the head and face.
(Japan Today)
Jun 23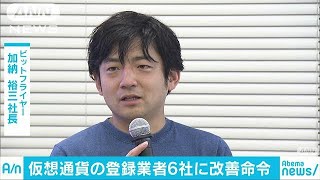 Japan's Financial Services Agency on Friday slapped a business improvement order on bitFlyer Inc., the country's largest cryptocurrency exchange operator, citing flaws in its measures against money laundering and its internal control system.
(Jiji)
Jun 23
Chiba Prefectural Police have arrested the principal of a special night school in Kamagaya City for allegedly trespassing into a toilet at the institution to take illicit photographs, reports the Sankei Shimbun
(tokyoreporter.comt)
Jun 23
A lawmaker from the ruling Liberal Democratic Party has apologized for jeering at a cancer sufferer during a parliamentary hearing on the dangers of secondhand smoke.
(Jiji)
Jun 23
Japan Airlines Co. on Friday kicked off flights of a passenger jet featuring Mickey Mouse and other Disney characters to mark the 35th anniversary of the opening of Tokyo Disney Resort.
(Japan Times)
---