Japanese Prime Minister Shinzo Abe on Tuesday pledged zero tolerance on sexual harassment, ordering senior officials to undergo training to prevent abuse after a scandal involving a top government bureaucrat.
"Sexual harassment is a clear violation of human rights. It must never be tolerated," Shinzo Abe told a panel of ministers.
"We ask each one of the ministers to implement this emergency measure in a swift manner," he said, referring to a new policy that will require senior bureaucrats to undergo anti-sexual harassment training.
The training will be tied to promotion for bureaucrats in a bid to ensure the success of the effort.
The initiative comes after a senior finance ministry official was forced to resign following allegations he sexually harassed female reporters.
He denied the allegations, but a ministry probe found them credible and docked his retirement pay.
The finance ministry came under fire for its handling of the allegations, with Finance Minister Taro Aso initially appearing to dismiss them, and the ministry then asking women to come forward publicly with details of their experiences.
テレビ朝日の女性記者に対する財務省の福田前次官のセクハラ問題などを受けて、政府はセクハラ防止の緊急対策を決定しました。 安倍総理大臣:「誠に遺憾ながら、先般のセクハラ事案の発生を受け、野田大臣に緊急対策の取りまとめを指示したものであります。
Sep 20
A policeman was stabbed to death by a knife-wielding man at a police box in the northeastern Japan city of Sendai early on Wednesday.
(Jiji)
Sep 19
The average land price in Japan as of July 1 increased 0.1 pct from a year before, the first rise since 1991, when the country's asset bubble era was ending, the land ministry said Tuesday.
(Jiji)
Sep 18
The number of women aged 65 years old or higher in Japan has topped 20 million for the first time, according to estimates by the internal affairs ministry released Sunday.
(Jiji)
Sep 18
Japan's Maritime Self-Defense Force says one of its submarines took part in a drill in the South China Sea.
(NHK)
Sep 15
The nation's centenarian population hit a record-high of 69,785 as of September, with women accounting for 88.1 percent of the total, amid medical advances and greater health consciousness, the health ministry said Friday.
(Japan Times)
Sep 15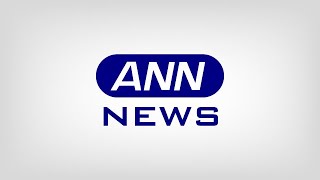 A Japanese gastroenterologist won this year's Ig Nobel Medical Education Prize on Thursday for examining the effectiveness of colonoscopy in the sitting position using his own body.
(Jiji)
Sep 15
The International Whaling Commission has voted down a proposal by Japan to resume commercial whaling of some species.
(NHK)
Sep 15
Police in Kyoto referred to prosecutors Friday four officials of a hotel management firm for allegedly running an unlicensed private accommodation service, making it the first case of its kind since a private lodging law came into force in June.
(Japan Times)
Sep 14
The operator of typhoon-hit Kansai International Airport in Japan says it reopened on Friday part of its main passenger facility, Terminal 1.
(NHK)
Sep 13
The Russian government has expressed readiness to open talks with Japan on President Vladimir Putin's proposal to sign a peace treaty by the end of the year without any preconditions.
(NHK)
---