Japanese Prime Minister Shinzo Abe on Tuesday pledged zero tolerance on sexual harassment, ordering senior officials to undergo training to prevent abuse after a scandal involving a top government bureaucrat.
"Sexual harassment is a clear violation of human rights. It must never be tolerated," Shinzo Abe told a panel of ministers.
"We ask each one of the ministers to implement this emergency measure in a swift manner," he said, referring to a new policy that will require senior bureaucrats to undergo anti-sexual harassment training.
The training will be tied to promotion for bureaucrats in a bid to ensure the success of the effort.
The initiative comes after a senior finance ministry official was forced to resign following allegations he sexually harassed female reporters.
He denied the allegations, but a ministry probe found them credible and docked his retirement pay.
The finance ministry came under fire for its handling of the allegations, with Finance Minister Taro Aso initially appearing to dismiss them, and the ministry then asking women to come forward publicly with details of their experiences.
テレビ朝日の女性記者に対する財務省の福田前次官のセクハラ問題などを受けて、政府はセクハラ防止の緊急対策を決定しました。 安倍総理大臣:「誠に遺憾ながら、先般のセクハラ事案の発生を受け、野田大臣に緊急対策の取りまとめを指示したものであります。
Jun 25
There were multiple reports of whale sightings in Tokyo Bay on Sunday, following many others in recent days.
(NHK)
Jun 25
Tokyo police have arrested a man on suspicion of breaking a restraining order he was given for stalking the actress Momoko Kikuchi.
(NHK)
Jun 25
Tokyo Metropolitan Police have busted two casinos operating illegally in Shinjuku Ward that are believed to have funded organized crime, reports the Sankei Shimbun
(tokyoreporter.com)
Jun 24
Police have arrested the president of a bankrupt rental kimono firm for allegedly swindling hundreds of thousands of dollars in bank loans.
(NHK)
Jun 23
Four cannabis plants have been found in the grounds of an office building for House of Councilors lawmakers in Tokyo, it was learned Friday.
(Jiji)
Jun 23
Police in Tokyo said Friday they have arrested a 37-year-old woman on suspicion of abusing her 4-year-old daughter by pressing a hot frying pan against her back and beating her about the head and face.
(Japan Today)
Jun 23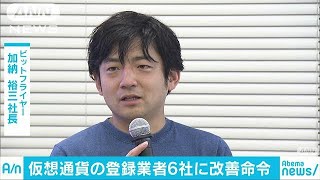 Japan's Financial Services Agency on Friday slapped a business improvement order on bitFlyer Inc., the country's largest cryptocurrency exchange operator, citing flaws in its measures against money laundering and its internal control system.
(Jiji)
Jun 23
Chiba Prefectural Police have arrested the principal of a special night school in Kamagaya City for allegedly trespassing into a toilet at the institution to take illicit photographs, reports the Sankei Shimbun
(tokyoreporter.comt)
Jun 23
A lawmaker from the ruling Liberal Democratic Party has apologized for jeering at a cancer sufferer during a parliamentary hearing on the dangers of secondhand smoke.
(Jiji)
Jun 23
Japan Airlines Co. on Friday kicked off flights of a passenger jet featuring Mickey Mouse and other Disney characters to mark the 35th anniversary of the opening of Tokyo Disney Resort.
(Japan Times)
---