Japan's nuclear watchdog on Wednesday approved a plan to scrap a nuclear fuel reprocessing plant northeast of Tokyo over a 70-year period with the cost projected at 1 trillion yen ($9 billion).
The facility in Tokaimura, Ibaraki Prefecture went into operation in 1977. It was Japan's first spent-fuel reprocessing plant built under the nation's nuclear fuel cycle policy, which aims to reprocess all spent nuclear fuel in order to reuse the extracted plutonium and uranium as reactor fuel in the resource-scarce country.
But the policy has run into a dead end as the completion of a separate fuel reprocessing plant in Aomori Prefecture, built on the technological expertise of the Tokaimura plant, has been delayed by more than 20 years.
The decommissioning cost will be shouldered by taxpayers as the Japan Atomic Energy Agency operating the Tokaimura plant, is backed by the state. Where to store the waste accumulated at the plant is undecided.
原子力規制委員会は茨城県にある東海再処理施設について1兆円の国費を投入し、70年かけて施設を撤去する計画を認可しました。
Jun 25
There were multiple reports of whale sightings in Tokyo Bay on Sunday, following many others in recent days.
(NHK)
Jun 25
Tokyo police have arrested a man on suspicion of breaking a restraining order he was given for stalking the actress Momoko Kikuchi.
(NHK)
Jun 25
Tokyo Metropolitan Police have busted two casinos operating illegally in Shinjuku Ward that are believed to have funded organized crime, reports the Sankei Shimbun
(tokyoreporter.com)
Jun 24
Police have arrested the president of a bankrupt rental kimono firm for allegedly swindling hundreds of thousands of dollars in bank loans.
(NHK)
Jun 23
Four cannabis plants have been found in the grounds of an office building for House of Councilors lawmakers in Tokyo, it was learned Friday.
(Jiji)
Jun 23
Police in Tokyo said Friday they have arrested a 37-year-old woman on suspicion of abusing her 4-year-old daughter by pressing a hot frying pan against her back and beating her about the head and face.
(Japan Today)
Jun 23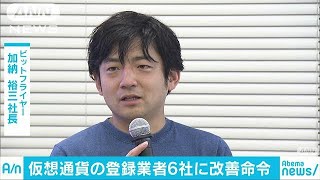 Japan's Financial Services Agency on Friday slapped a business improvement order on bitFlyer Inc., the country's largest cryptocurrency exchange operator, citing flaws in its measures against money laundering and its internal control system.
(Jiji)
Jun 23
Chiba Prefectural Police have arrested the principal of a special night school in Kamagaya City for allegedly trespassing into a toilet at the institution to take illicit photographs, reports the Sankei Shimbun
(tokyoreporter.comt)
Jun 23
A lawmaker from the ruling Liberal Democratic Party has apologized for jeering at a cancer sufferer during a parliamentary hearing on the dangers of secondhand smoke.
(Jiji)
Jun 23
Japan Airlines Co. on Friday kicked off flights of a passenger jet featuring Mickey Mouse and other Disney characters to mark the 35th anniversary of the opening of Tokyo Disney Resort.
(Japan Times)
---