The head of a veterinary school operator at the center of a political scandal in Japan denies he ever had a meeting with Prime Minister Shinzo Abe to discuss a school project.
Kotaro Kake heads the Kake Educational Institution, which opened a vet school in a government deregulation zone in the city of Imabari in Ehime Prefecture earlier this year.
The school project has been at the center of a favoritism scandal involving Abe.
Kake spoke to reporters on Tuesday about documents Ehime Prefecture submitted to the Diet in May. The records state that the chief secretary of the school said Kake met with Abe to discuss the school project in February 2015, before Imabari applied to the government to open the school.
Kake said he and Abe have been friends for decades, but that he has made it a rule not to talk about his business with the prime minister. He said they never discussed the school project.
He said there was no meeting as described in the prefectural documents, nor does he have any memory of such a meeting.
Earlier, Abe denied meeting Kake on the date referred to in the documents.
The chief secretary of the school has also said the meeting never took place and apologized to the prefecture for the misinformation.
Kake said the chief secretary will receive a pay cut, and that he himself will voluntarily give up part of his allowance.
加計学園の獣医学部新設を巡る問題発覚後、初めて加計孝太郎理事長が取材に応じ、安倍総理大臣との面談について改めて否定しました。 問題発覚から1年以上が経った19日、初めて加計理事長が会見を開いて一連の騒動について語った。そして、安倍総理との面談について改めて否定したのだった。
Sep 22
Police in Tsukuba, Ibaraki Prefecture, have arrested three men on suspicion of trying to rob a vacant house where an elderly couple were murdered.
(Japan Today)
Sep 21
Pricier and bigger new iPhone models made their market debut in Japan on Friday, with the country's three leading mobile carriers starting sales of the XS Max and the XS that have faster processors and feature better battery life and improved camera functions.
(Kyodo)
Sep 20
A policeman was stabbed to death by a knife-wielding man at a police box in the northeastern Japan city of Sendai early on Wednesday.
(Jiji)
Sep 19
The average land price in Japan as of July 1 increased 0.1 pct from a year before, the first rise since 1991, when the country's asset bubble era was ending, the land ministry said Tuesday.
(Jiji)
Sep 18
The number of women aged 65 years old or higher in Japan has topped 20 million for the first time, according to estimates by the internal affairs ministry released Sunday.
(Jiji)
Sep 18
Japan's Maritime Self-Defense Force says one of its submarines took part in a drill in the South China Sea.
(NHK)
Sep 15
The nation's centenarian population hit a record-high of 69,785 as of September, with women accounting for 88.1 percent of the total, amid medical advances and greater health consciousness, the health ministry said Friday.
(Japan Times)
Sep 15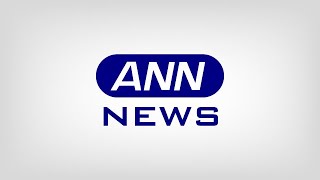 A Japanese gastroenterologist won this year's Ig Nobel Medical Education Prize on Thursday for examining the effectiveness of colonoscopy in the sitting position using his own body.
(Jiji)
Sep 15
The International Whaling Commission has voted down a proposal by Japan to resume commercial whaling of some species.
(NHK)
Sep 15
Police in Kyoto referred to prosecutors Friday four officials of a hotel management firm for allegedly running an unlicensed private accommodation service, making it the first case of its kind since a private lodging law came into force in June.
(Japan Times)
---