The head of a veterinary school operator at the center of a political scandal in Japan denies he ever had a meeting with Prime Minister Shinzo Abe to discuss a school project.
Kotaro Kake heads the Kake Educational Institution, which opened a vet school in a government deregulation zone in the city of Imabari in Ehime Prefecture earlier this year.
The school project has been at the center of a favoritism scandal involving Abe.
Kake spoke to reporters on Tuesday about documents Ehime Prefecture submitted to the Diet in May. The records state that the chief secretary of the school said Kake met with Abe to discuss the school project in February 2015, before Imabari applied to the government to open the school.
Kake said he and Abe have been friends for decades, but that he has made it a rule not to talk about his business with the prime minister. He said they never discussed the school project.
He said there was no meeting as described in the prefectural documents, nor does he have any memory of such a meeting.
Earlier, Abe denied meeting Kake on the date referred to in the documents.
The chief secretary of the school has also said the meeting never took place and apologized to the prefecture for the misinformation.
Kake said the chief secretary will receive a pay cut, and that he himself will voluntarily give up part of his allowance.
加計学園の獣医学部新設を巡る問題発覚後、初めて加計孝太郎理事長が取材に応じ、安倍総理大臣との面談について改めて否定しました。 問題発覚から1年以上が経った19日、初めて加計理事長が会見を開いて一連の騒動について語った。そして、安倍総理との面談について改めて否定したのだった。
Feb 15
Tokyo Metropolitan Police have apprehended a man who is suspected of slashing another man and a woman at a railway station in Bunkyo ward on Thursday, reports NHK (Feb. 14).
(tokyoreporter.com)
Feb 09
The government confirmed Friday that it will follow the procedures taken to pick the current era name of Heisei in choosing a name for the new era.
(Japan Times)
Feb 09
A developmental carriage from the next-generation bullet train has been shown to the media in western Japan.
(NHK)
Feb 09
A 20-year-old former policeman was sentenced Friday to 22 years in prison for shooting his boss to death at a police box in Hikone, Shiga Prefecture, last April.
(Japan Times)
Feb 08
A 16-year-old female high student has been arrested for extorting a man she met while engaging in papakatsu — the practice of a sugar daddy paying young girls in exchange for having dinner and dates.
(Japan Today)
Feb 08
Rental unit provider Leopalace21 said Thursday that possible construction code violations were found in an additional 1,324 of its apartment buildings, a discovery that will require the relocation of roughly 14,000 tenants.
(Nikkei)
Feb 07
The operator of one of Japan's largest sushi restaurant chains said Wednesday that video footage recently uploaded to the internet showed one of its part-time kitchen workers throwing sliced fish into a trash can and returning it to a cutting board at an outlet in Osaka Prefecture.
(Kyodo)
Feb 06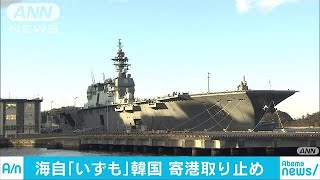 Japan's Defense Ministry has canceled a port call of a Self-Defense Forces vessel in Busan, South Korea, amid soured relations.
(NHK)
Feb 06
The mother of a 10-year-old girl who died last month at their home in Chiba Prefecture has told police that she sometimes gave the girl no food, at her husband's insistence, in the days before her daughter's death, investigative sources said Tuesday.
(Japan Times)
Feb 06
Japan's Foreign Ministry has ordered freelance journalist Kosuke Tsuneoka to hand over his passport as he attempted to travel to Yemen.
(NHK)
---