Japanese asteroid explorer Hayabusa2 reached its target, Ryugu, on Wednesday morning, the Japan Aerospace Exploration Agency, or JAXA, said the same day.
At 9:35 a.m. (12:35 a.m. GMT), Hayabusa2 positioned itself at a fixed reference point 20 kilometers above the near-Earth asteroid, according to JAXA.
For about a year and a half through the end of 2019, the probe will carry out observations of Ryugu. It will return to Earth at the end of 2020.
As Ryugu is thought to contain water and organic matter, its observations are expected to help explain the origin of life on Earth.
The asteroid, which revolves around the sun between the orbits of Earth and Mars, has a diameter of about 900 meters. Its rotational period is about 7.5 hours.
2014年に打ち上げられた探査機「はやぶさ2」が目的地の小惑星「リュウグウ」に到着しました。
Jul 15
People in western Japan are contending with scorching heat as they pick through the debris left by record rain, flooding and landslides.
(NHK)
Jul 15
Five people died and more than 1,500 others were taken to hospitals for heat exhaustion, as a heat wave covered Japan on Saturday, a Kyodo News tally showed.
(Japan Today)
Jul 15
On Rishiri Island in the northern Japan prefecture of Hokkaido, people are on alert after a brown bear has recently been spotted for the first time in 106 years, ahead of the summer tourism season.
(Jiji)
Jul 15
Meat, mackerel and other foods are being increasingly promoted as substitutes for "kabayaki," or grilled, eels ahead of the midsummer Day of the Ox in Japan.
(Jiji)
Jul 14
Authorities say the death toll from the record rainfall that pounded western Japan has climbed to 193. Another 47 people are still missing. Authorities say 5 people are without vital signs.
(NHK)
Jul 14
A government panel gave the green light Friday for public broadcaster NHK to start simultaneous online streaming of its television programs amid surging popularity of streaming video services.
(Japan Today)
Jul 13
NHK has learned that scientists now believe the asteroid Ryugu was likely formed from a collection of asteroid fragments.
(NHK)
Jul 13
A small eruption has been confirmed on an uninhabited island in the Pacific around 1,000 kilometers south of Tokyo, the weather agency said Thursday.
(Kyodo)
Jul 13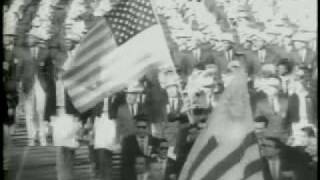 The torch relay for the 2020 Tokyo Olympics will start in Fukushima Prefecture, northeastern Japan, on March 26 of that year, the organizing committee of the games announced on Thursday.
(Jiji)
Jul 13
Japan's Fair Trade Commission has accused the Japanese unit of global tech-giant Apple of possibly violating the anti-monopoly law by forcing major mobile service providers to give discounts on their iPhones.
(NHK)
---