Japan on Tuesday approved an energy plan that sets ambitious targets for nuclear energy use and sustains a struggling program for spent-fuel recycling despite setbacks after the 2011 Fukushima disaster.
The plan approved Tuesday by the cabinet noted for the first time the need to reduce the plutonium stockpile, given international security concerns. The stockpile results from technical challenges in achieving fuel recycling and from slow restarts of reactors to burn it amid widespread anti-nuclear sentiment.
Japan repeatedly has stated its commitment to transparency and appropriate handling of the plutonium, but the U.S. in particular has raised concerns in recent years. It has urged Japan to suspend the planned launch of its key reprocessing plant in Rokkasho, northern Japan.
"The energy plan makes clearer our commitment to reducing the amount" of plutonium, Economy, Trade and Industry Minister Hiroshige Seko told reporters. "The government will actively work to appropriately manage, use and reduce the plutonium."
The plan, however, did not give a timeline or other details for shrinking the stockpile.
Japan has nearly 47 tons of plutonium, more than three-quarters of which is kept in France and Britain where Japanese spent fuel has been reprocessed since Japan is not able to reprocess it into plutonium-based MOX fuel pellets at home. The total is enough to make 6,000 atomic bombs, though the Rokkasho plant operator has insisted there is no risk of proliferation, saying all plutonium is stored safely and closely monitored by the International Atomic Energy Agency.
The energy plan calls for further development of renewable energy but still stipulates that nuclear energy should account for 20 to 22 percent of Japan's power generation by fiscal 2030. It sets a 22 to 24 percent target for renewable energy, with the remainder coming from fossil fuels in line with goals set in 2015. The plan urges further progress in meeting pledges to reduce carbon emissions by 80 percent from 2013 levels by fiscal 2050.
政府は、新たなエネルギー基本計画で原発の使用済み核燃料を再処理して出るプルトニウムについて「保有量の削減に取り組む」と初めて明記しました。
Jul 15
People in western Japan are contending with scorching heat as they pick through the debris left by record rain, flooding and landslides.
(NHK)
Jul 15
Five people died and more than 1,500 others were taken to hospitals for heat exhaustion, as a heat wave covered Japan on Saturday, a Kyodo News tally showed.
(Japan Today)
Jul 15
On Rishiri Island in the northern Japan prefecture of Hokkaido, people are on alert after a brown bear has recently been spotted for the first time in 106 years, ahead of the summer tourism season.
(Jiji)
Jul 15
Meat, mackerel and other foods are being increasingly promoted as substitutes for "kabayaki," or grilled, eels ahead of the midsummer Day of the Ox in Japan.
(Jiji)
Jul 14
Authorities say the death toll from the record rainfall that pounded western Japan has climbed to 193. Another 47 people are still missing. Authorities say 5 people are without vital signs.
(NHK)
Jul 14
A government panel gave the green light Friday for public broadcaster NHK to start simultaneous online streaming of its television programs amid surging popularity of streaming video services.
(Japan Today)
Jul 13
NHK has learned that scientists now believe the asteroid Ryugu was likely formed from a collection of asteroid fragments.
(NHK)
Jul 13
A small eruption has been confirmed on an uninhabited island in the Pacific around 1,000 kilometers south of Tokyo, the weather agency said Thursday.
(Kyodo)
Jul 13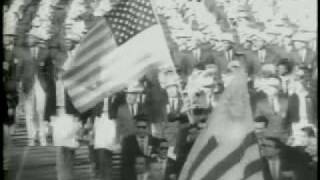 The torch relay for the 2020 Tokyo Olympics will start in Fukushima Prefecture, northeastern Japan, on March 26 of that year, the organizing committee of the games announced on Thursday.
(Jiji)
Jul 13
Japan's Fair Trade Commission has accused the Japanese unit of global tech-giant Apple of possibly violating the anti-monopoly law by forcing major mobile service providers to give discounts on their iPhones.
(NHK)
---