Japanese airline ANA Holdings Inc said it will cancel 113 domestic flights between July 6 through July 12 to inspect Rolls-Royce Holdings Plc engines for compressor issues that have led to service interruptions for airlines globally.
The affected Rolls Royce Trent 1000 engines are used on ANA's Boeing Co 787 Dreamliner jets, the Japanese airline told reporters on Wednesday.
A compressor problem in the Trent 1000 package C engine has already led to planes being grounded by airlines such as British Airways, Virgin Atlantic and Air New Zealand. In June, Rolls Royce said it had found the same issue on a "small number of high life Package B engines."
ANA has been conducting inspections on Trent 1000 package C engines under instruction from Japan's transport ministry, with an expansion of inspections to include package B engines leading to the flight cancellations, the airline said.
In total 136 engines are affected, said ANA, the world's biggest 787 operator by fleet size.
全日空はボーイング787型機のエンジンの点検に伴って国内線、合わせて113便を欠航すると発表しました。6日から1週間、一日に約15便ずつ欠航します。
Feb 16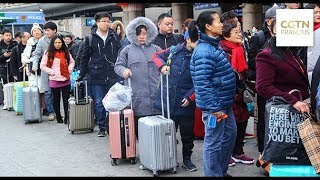 Reservations for travel overseas are surging for this year's 10-day Golden Week period, during which the Imperial succession is set to take place, according to a JTB Corp. official.
(Japan Times)
Feb 15
The Japanese government has mapped out a bill to officially recognize the Ainu ethnic minority as an indigenous people of Japan.
(NHK)
Feb 15
Bullet train ticket machines have stopped working in many parts of Japan.
(NHK)
Feb 13
Around the world, people use chocolate treats to express sweet nothings on Valentine's Day.
(BBC)
Feb 13
As spring approaches in Japan, the country's weather forecasters face one of their biggest missions of the year: predicting exactly when the famed cherry blossoms will bloom.
(straitstimes.com)
Feb 13
A new outbreak of swine fever has been confirmed on a pig farm in Aichi Prefecture, central Japan. It is the third farm in the prefecture to be hit by the highly contagious disease.
(NHK)
Feb 12
Convenience store operator Family Mart Co. on Monday announced the dismissal of a male employee after the emergence of a video showing him licking items, the latest of several similar incidents involving a food-related company in the last week, reports TV Asahi (Feb. 12).
(tokyoreporter.com)
Feb 12
A man in custody in connection with the death of a female university student whose body was found buried in a field in Kamisu City last month has also been accused in her murder, police said over the weekend, reports the Asahi Shimbun
(tokyoreporter.com)
Feb 10
The number of influenza patients per medical institution in Japan in the week through Feb. 3 dropped from the previous week in all of the nation's 47 prefectures, the health ministry announced.
(Japan Times)
Feb 09
People in Sapporo shivered through frigid conditions on Friday as the city recorded a daytime high of minus 10.1 degrees Celsius, making it the first time in 40 years that the mercury has failed to reach minus 10.
(NHK)
---