Japanese airline ANA Holdings Inc said it will cancel 113 domestic flights between July 6 through July 12 to inspect Rolls-Royce Holdings Plc engines for compressor issues that have led to service interruptions for airlines globally.
The affected Rolls Royce Trent 1000 engines are used on ANA's Boeing Co 787 Dreamliner jets, the Japanese airline told reporters on Wednesday.
A compressor problem in the Trent 1000 package C engine has already led to planes being grounded by airlines such as British Airways, Virgin Atlantic and Air New Zealand. In June, Rolls Royce said it had found the same issue on a "small number of high life Package B engines."
ANA has been conducting inspections on Trent 1000 package C engines under instruction from Japan's transport ministry, with an expansion of inspections to include package B engines leading to the flight cancellations, the airline said.
In total 136 engines are affected, said ANA, the world's biggest 787 operator by fleet size.
全日空はボーイング787型機のエンジンの点検に伴って国内線、合わせて113便を欠航すると発表しました。6日から1週間、一日に約15便ずつ欠航します。
Jul 15
People in western Japan are contending with scorching heat as they pick through the debris left by record rain, flooding and landslides.
(NHK)
Jul 15
Five people died and more than 1,500 others were taken to hospitals for heat exhaustion, as a heat wave covered Japan on Saturday, a Kyodo News tally showed.
(Japan Today)
Jul 15
On Rishiri Island in the northern Japan prefecture of Hokkaido, people are on alert after a brown bear has recently been spotted for the first time in 106 years, ahead of the summer tourism season.
(Jiji)
Jul 15
Meat, mackerel and other foods are being increasingly promoted as substitutes for "kabayaki," or grilled, eels ahead of the midsummer Day of the Ox in Japan.
(Jiji)
Jul 14
Authorities say the death toll from the record rainfall that pounded western Japan has climbed to 193. Another 47 people are still missing. Authorities say 5 people are without vital signs.
(NHK)
Jul 14
A government panel gave the green light Friday for public broadcaster NHK to start simultaneous online streaming of its television programs amid surging popularity of streaming video services.
(Japan Today)
Jul 13
NHK has learned that scientists now believe the asteroid Ryugu was likely formed from a collection of asteroid fragments.
(NHK)
Jul 13
A small eruption has been confirmed on an uninhabited island in the Pacific around 1,000 kilometers south of Tokyo, the weather agency said Thursday.
(Kyodo)
Jul 13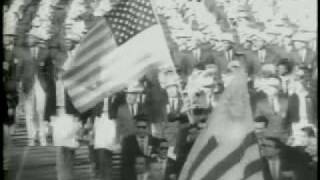 The torch relay for the 2020 Tokyo Olympics will start in Fukushima Prefecture, northeastern Japan, on March 26 of that year, the organizing committee of the games announced on Thursday.
(Jiji)
Jul 13
Japan's Fair Trade Commission has accused the Japanese unit of global tech-giant Apple of possibly violating the anti-monopoly law by forcing major mobile service providers to give discounts on their iPhones.
(NHK)
---