What is believed to be an image of Junpei Yasuda, a 44-year-old Japanese journalist who went missing in Syria, appeared Friday on the Facebook page of a Syrian man.
The Syrian said the image is part of a video clip that he received from a proxy for the Islamist militant group Jabhat Fateh al-Sham, formerly known as al-Nusra Front. Yasuda is reportedly being held by the group.
The group apparently hopes to negotiate with the Japanese government and other parties for the possible release of Yasuda.
According to the Syrian man, the video was recorded in October last year.
In the 53-second video, a man claiming to be Yasuda speaks in English about his capture and current health, the Syrian man said.
シリア北部で行方不明となってから約3年余り。フリージャーナリストの安田純平さん(44)とみられる映像を入手した。 真っ黒な背景の場所で語るひげを伸ばした男性。 安田純平さんとみられる男性 :「私は『ジュンペイ』です。
Feb 19
Immigration Bureau's relaxed visa policy has boosted tourism from southeast Asia, but it seems to have come with an unwanted side-effect.
(soranews24.com)
Feb 19
Japanese Prime Minister Shinzo Abe is not saying whether or not he nominated Donald Trump for this year's Nobel Peace Prize, but the question may be moot: the U.S. president has been put forward by others for the prestigious award.
(Japan Today)
Feb 19
The health ministry on Monday approved the world's first clinical test in which artificially derived stem cells will be used to treat patients with spinal cord injuries.
(Japan Times)
Feb 18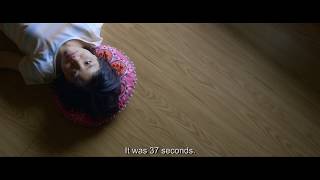 A movie by the Japanese director Hikari picked up two awards at the Berlin International Film Festival on Saturday. "37 Seconds" won the Panorama Audience Award and the CICAE Art Cinema Award.
(NHK)
Feb 18
By changing his lead attorney from a former prosecutor known as "the breaker" to a hotshot trial lawyer nicknamed "the acquitter", Carlos Ghosn plans a defense in his own image -- combative and media-savvy, experts say.
(Japan Today)
Feb 17
Police in Koga, Ibaraki Prefecture, said Saturday they have arrested a 35-year-old woman on suspicion of abusing her six-year-old daughter by hitting her with a futon beater.
(Japan Today)
Feb 16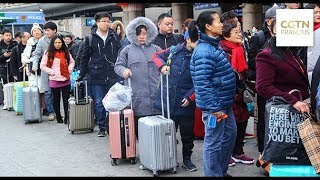 Reservations for travel overseas are surging for this year's 10-day Golden Week period, during which the Imperial succession is set to take place, according to a JTB Corp. official.
(Japan Times)
Feb 15
The Japanese government has mapped out a bill to officially recognize the Ainu ethnic minority as an indigenous people of Japan.
(NHK)
Feb 15
Bullet train ticket machines have stopped working in many parts of Japan.
(NHK)
Feb 13
Around the world, people use chocolate treats to express sweet nothings on Valentine's Day.
(BBC)
---