Former Aum Shinrikyo executive Fumihiro Joyu, who later founded Hikari no Wa (The Circle of Rainbow Light) which is one of the splinter groups, offered his apologies once again Friday to people affected by the doomsday cult but said he is no longer part of the original group.
"As I also bear a heavy responsibility, I would like to apologize to the victims," he told a news conference, although adding, "I have left Aleph more than 10 years ago, and I don't have any special feelings (for Asahara)."
Joyu said he first learned about the executions of Aum founder Shoko Asahara and six other condemned cult members during a telephone call Friday morning from an acquaintance.
Aum evolved from a yoga school established by Asahara in 1984 and had about 1,400 live-in followers and over 10,000 lay followers at one point. It renamed itself Aleph in 2000 and two splinter groups have since been formed. One of them is Joyu's Hikari no Wa.
The Public Security Intelligence Agency continued to monitor the groups, believing they were still under the influence of Asahara. The followers of the three groups total about 1,650 in Japan and about 460 in Russia, while the groups hold more than ¥1 billion ($9 million) in assets, according to the agency.
松本智津夫死刑囚らの死刑執行を受け、オウム真理教の元幹部で「ひかりの輪」の上祐史浩代表が会見を行いました。 オウム真理教の元幹部・上祐史浩氏:「麻原に離反し、批判して参りましたので、この10年間以上、そういった意味で一種の緊張があったのは率直なところでありました。
Jul 15
People in western Japan are contending with scorching heat as they pick through the debris left by record rain, flooding and landslides.
(NHK)
Jul 15
Five people died and more than 1,500 others were taken to hospitals for heat exhaustion, as a heat wave covered Japan on Saturday, a Kyodo News tally showed.
(Japan Today)
Jul 15
On Rishiri Island in the northern Japan prefecture of Hokkaido, people are on alert after a brown bear has recently been spotted for the first time in 106 years, ahead of the summer tourism season.
(Jiji)
Jul 15
Meat, mackerel and other foods are being increasingly promoted as substitutes for "kabayaki," or grilled, eels ahead of the midsummer Day of the Ox in Japan.
(Jiji)
Jul 14
Authorities say the death toll from the record rainfall that pounded western Japan has climbed to 193. Another 47 people are still missing. Authorities say 5 people are without vital signs.
(NHK)
Jul 14
A government panel gave the green light Friday for public broadcaster NHK to start simultaneous online streaming of its television programs amid surging popularity of streaming video services.
(Japan Today)
Jul 13
NHK has learned that scientists now believe the asteroid Ryugu was likely formed from a collection of asteroid fragments.
(NHK)
Jul 13
A small eruption has been confirmed on an uninhabited island in the Pacific around 1,000 kilometers south of Tokyo, the weather agency said Thursday.
(Kyodo)
Jul 13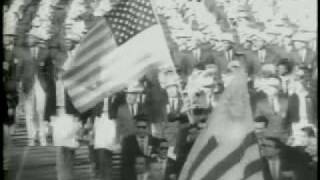 The torch relay for the 2020 Tokyo Olympics will start in Fukushima Prefecture, northeastern Japan, on March 26 of that year, the organizing committee of the games announced on Thursday.
(Jiji)
Jul 13
Japan's Fair Trade Commission has accused the Japanese unit of global tech-giant Apple of possibly violating the anti-monopoly law by forcing major mobile service providers to give discounts on their iPhones.
(NHK)
---