Former Aum Shinrikyo executive Fumihiro Joyu, who later founded Hikari no Wa (The Circle of Rainbow Light) which is one of the splinter groups, offered his apologies once again Friday to people affected by the doomsday cult but said he is no longer part of the original group.
"As I also bear a heavy responsibility, I would like to apologize to the victims," he told a news conference, although adding, "I have left Aleph more than 10 years ago, and I don't have any special feelings (for Asahara)."
Joyu said he first learned about the executions of Aum founder Shoko Asahara and six other condemned cult members during a telephone call Friday morning from an acquaintance.
Aum evolved from a yoga school established by Asahara in 1984 and had about 1,400 live-in followers and over 10,000 lay followers at one point. It renamed itself Aleph in 2000 and two splinter groups have since been formed. One of them is Joyu's Hikari no Wa.
The Public Security Intelligence Agency continued to monitor the groups, believing they were still under the influence of Asahara. The followers of the three groups total about 1,650 in Japan and about 460 in Russia, while the groups hold more than ¥1 billion ($9 million) in assets, according to the agency.
松本智津夫死刑囚らの死刑執行を受け、オウム真理教の元幹部で「ひかりの輪」の上祐史浩代表が会見を行いました。 オウム真理教の元幹部・上祐史浩氏:「麻原に離反し、批判して参りましたので、この10年間以上、そういった意味で一種の緊張があったのは率直なところでありました。
Feb 16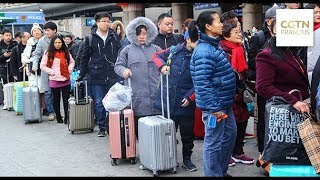 Reservations for travel overseas are surging for this year's 10-day Golden Week period, during which the Imperial succession is set to take place, according to a JTB Corp. official.
(Japan Times)
Feb 15
The Japanese government has mapped out a bill to officially recognize the Ainu ethnic minority as an indigenous people of Japan.
(NHK)
Feb 15
Bullet train ticket machines have stopped working in many parts of Japan.
(NHK)
Feb 13
Around the world, people use chocolate treats to express sweet nothings on Valentine's Day.
(BBC)
Feb 13
As spring approaches in Japan, the country's weather forecasters face one of their biggest missions of the year: predicting exactly when the famed cherry blossoms will bloom.
(straitstimes.com)
Feb 13
A new outbreak of swine fever has been confirmed on a pig farm in Aichi Prefecture, central Japan. It is the third farm in the prefecture to be hit by the highly contagious disease.
(NHK)
Feb 12
Convenience store operator Family Mart Co. on Monday announced the dismissal of a male employee after the emergence of a video showing him licking items, the latest of several similar incidents involving a food-related company in the last week, reports TV Asahi (Feb. 12).
(tokyoreporter.com)
Feb 12
A man in custody in connection with the death of a female university student whose body was found buried in a field in Kamisu City last month has also been accused in her murder, police said over the weekend, reports the Asahi Shimbun
(tokyoreporter.com)
Feb 10
The number of influenza patients per medical institution in Japan in the week through Feb. 3 dropped from the previous week in all of the nation's 47 prefectures, the health ministry announced.
(Japan Times)
Feb 09
People in Sapporo shivered through frigid conditions on Friday as the city recorded a daytime high of minus 10.1 degrees Celsius, making it the first time in 40 years that the mercury has failed to reach minus 10.
(NHK)
---