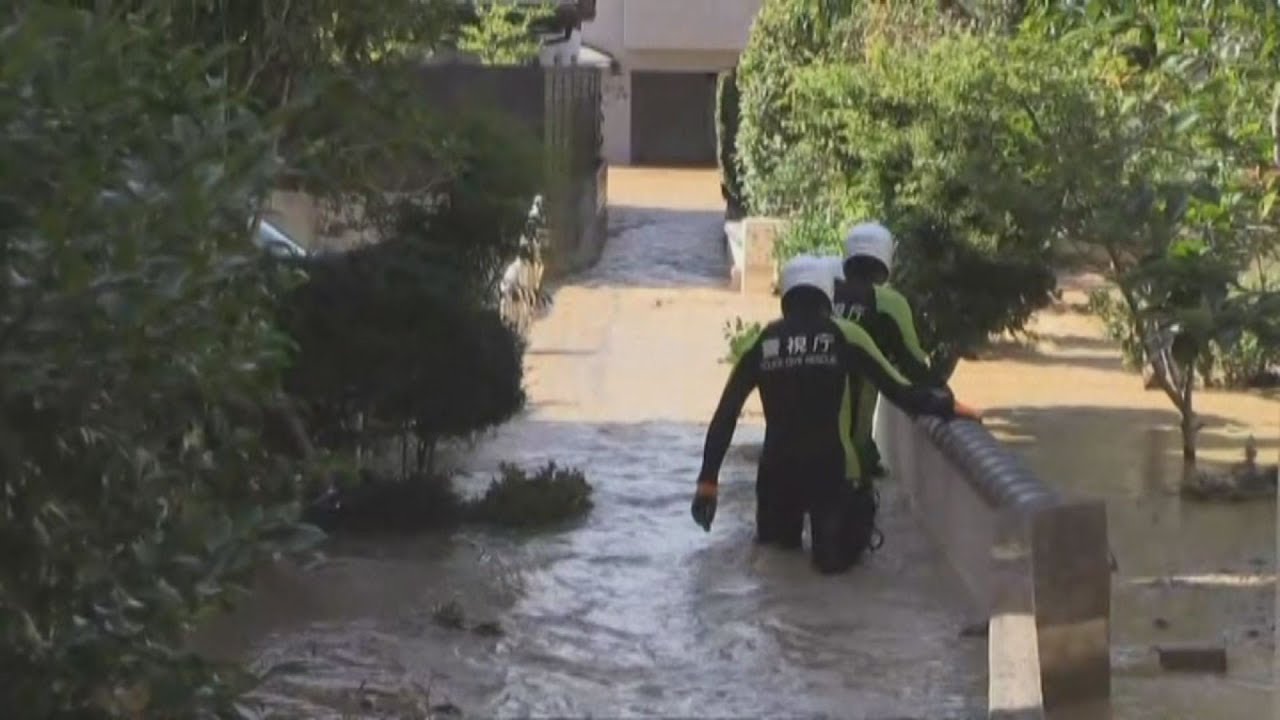 The death toll from torrential rain that hit mainly western Japan through the weekend reached 157 in 12 prefectures on Tuesday, with 55 remaining missing in six prefectures, authorities said.
Amid temperatures topping 30 degrees Celsius in many afflicted areas, police, firefighters and Self-Defense Forces personnel continued their search and rescue operations.
In Hiroshima Prefecture, the town of Fuchu issued an evacuation order to about 10,000 households with some 25,000 residents after the Enoki River flooded due to sediment and driftwood piling up at a bridge.
In Okayama Prefecture, 18 were newly confirmed dead in the Mabi district of Kurashiki, where a wide area was submerged in water. The death toll in the district came to 46. Most of the victims were older people, but a five-year-old girl was also killed in the disaster.
About 1,100 SDF members and firefighters checked each house whether there was someone there.
西日本を襲った記録的な豪雨で、これまでに158人が死亡し、今も50人以上の安否が分かっていません。被災地では11日も厳しい暑さが予想され、捜索活動にも影響を及ぼしそうです。 10日、多くの犠牲者が確認された岡山県倉敷市真備町では、この夏、最も高い32.8度を観測しました。
Feb 16
Soft drink companies in Japan have put aside their long-held fear of losing market shares, moving to raise prices amid soaring expenses for labor and materials.
(Nikkei)
Feb 16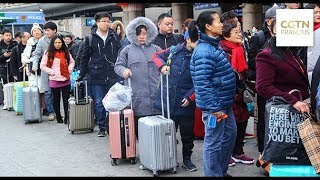 Reservations for travel overseas are surging for this year's 10-day Golden Week period, during which the Imperial succession is set to take place, according to a JTB Corp. official.
(Japan Times)
Feb 16
A fire broke out at a warehouse in Tokyo on Tuesday afternoon leaving three men dead and another man injured, while some flights at nearby Haneda airport were also disrupted by the incident.
(Kyodo)
Feb 15
The Japanese government has mapped out a bill to officially recognize the Ainu ethnic minority as an indigenous people of Japan.
(NHK)
Feb 15
Bullet train ticket machines have stopped working in many parts of Japan.
(NHK)
Feb 15
Tokyo Metropolitan Police have arrested a 58-year-old woman who while nude portrayed an elderly woman on a pay-to-view site, reports TV Asahi (Feb. 14).
(tokyoreporter.com)
Feb 15
Tokyo Metropolitan Police have apprehended a man who is suspected of slashing another man and a woman at a railway station in Bunkyo ward on Thursday, reports NHK (Feb. 14).
(tokyoreporter.com)
Feb 13
Around the world, people use chocolate treats to express sweet nothings on Valentine's Day.
(BBC)
Feb 13
As spring approaches in Japan, the country's weather forecasters face one of their biggest missions of the year: predicting exactly when the famed cherry blossoms will bloom.
(straitstimes.com)
Feb 13
A new outbreak of swine fever has been confirmed on a pig farm in Aichi Prefecture, central Japan. It is the third farm in the prefecture to be hit by the highly contagious disease.
(NHK)
---