Prime Minister Shinzo Abe says the government will provide financial support to areas in western Japan that have been battered by record-breaking torrential rains.
Abe convened a second meeting of the government's emergency disaster countermeasure task force on Monday.
He said the government will provide relief supplies, secure the physical distribution of goods, and send officials to local municipalities hit by the rains.
He also said authorities will make sure air conditioners are installed and other living conditions are improved at evacuation centers, and lead efforts to build temporary housing units for displaced survivors.
Abe added the central government will work closely with local municipalities to make sure people affected by the disaster get what they need as quickly as possible.
He indicated that the government will designate the torrential rains as a severe natural disaster so that it can give local municipalities larger subsidies for reconstruction.
The prime minister also said funds will be provided for relevant municipalities to safely and fully devote their energy to emergency response and recovery efforts.
Nov 16
On 14 October, the Minister in charge of the 2020 Tokyo Olympic and Paralympic Games, Yoshitaka Sakurada was questioned by opposition party members in the Japanese Diet. In one particular exchange with Constitutional Democratic Party member Masato Imai he made a surprising revelation.
(soranews24.com)
Nov 14
Japan's government has projected up to 47,000 foreign workers could come to the country in fiscal 2019 under proposed revisions to the immigration law.
(NHK)
Nov 14
Japan's Prime Minister Shinzo Abe has pledged greater cooperation with the United States on denuclearizing the Korean Peninsula. Abe met US Vice President Mike Pence in Tokyo on Tuesday.
(NHK)
Nov 10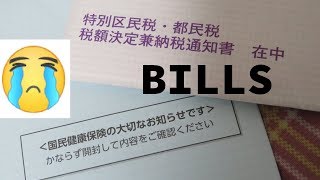 Japan's justice minister says foreign workers who don't pay their social insurance premiums may be kicked out of the country.
(NHK)
Nov 09
U.S. President Donald Trump's combative relationship with the media was on full display Wednesday as he shouted and ranted at reporters in a news conference that led to the suspension of a CNN reporter.
(Japan Times)
Nov 04
Japanese government sources have told NHK the United States will allow Japan to temporarily continue importing crude oil from Iran, after the reinstatement of US sanctions.
(NHK)
Nov 03
Two Japanese Air Self-Defense Force fighter jets came into contact during a training exercise, but the pilots were unharmed.
(NHK)
Oct 31
South Korea's Supreme Court ordered a Japanese steelmaker on Tuesday to compensate Korean men forced to toil in its factory for Japan's World War II efforts, a landmark ruling that threatened to intensify friction between America's two key allies in Asia.
(nytimes.com)
Oct 31
Japan's ruling Liberal Democratic Party's decision-making body has approved a bill to revise the immigration control law to increase the number of foreign workers from next April.
(NHK)
Oct 29
Japanese Prime Minister Shinzo Abe and his Indian counterpart Narendra Modi have held talks at Abe's holiday home in central Japan.
(NHK)
---