The House of Councillors passed on Wednesday an amendment bill to the public offices election law calling for increasing the number of seats in the upper chamber of Japan's Diet by six from the current 242.
The Upper House approved the bill, sponsored by the ruling Liberal Democratic Party, by a majority vote at a plenary meeting with support mainly from the LDP and its coalition partner, Komeito. The legislation was sent to the House of Representatives, the powerful lower chamber.
Earlier in the day, the Upper House election system special committee voted for the bill. The LDP hopes to enact the revised election law by the July 22 end of the ongoing session of the Diet.
Komeito, the Democratic Party for the People and Nippon Ishin no Kai (Japan Innovation Party) had also submitted their own Upper House election reform bills. A similar bill had been put forward jointly by the Constitutional Democratic Party of Japan and the Party of Hope.
The Komeito bill was voted down at a meeting of the special committee on Monday.
参議院の定数を6増やす自民党の選挙制度改革案が参議院本会議で可決されました。法案は衆議院に送られ、今の国会で成立する見通しです。 自民党の選挙制度改革案は、合区により立候補できない候補者の救済が狙いで、比例区の定数を4増やし、埼玉選挙区の定数を2増やします。
Mar 23
A key part of the business model for convenience stores is their round-the-clock service. But a shortage of staffers is prompting some operators to consider shrinking their business hours.
(NHK)
Mar 22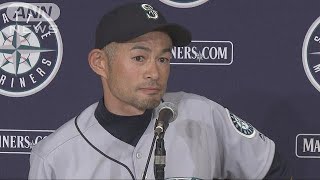 Japanese baseball legend Ichiro Suzuki of the US Major Leagues' Seattle Mariners has announced his retirement.
(NHK)
Mar 21
Cherry trees came into bloom Wednesday in the southwestern prefecture of Nagasaki, the first blooming of the "Somei Yoshino" variety in Japan this spring, according to the Japan Meteorological Agency.
(Japan Today)
Mar 21
Police on Wednesday arrested an American man on suspicion of fatally stabbing his Japanese wife at a court where they were to settle a divorce.
(Japan Today)
Mar 21
The unmanned space probe Hayabusa2 has detected small amounts of minerals containing water on the surface of the asteroid Ryugu, a Japanese research team has said.
(Japan Times)
Mar 20
The head of the Japanese Olympic Committee has announced he will step down when his term expires in June.
(NHK)
Mar 19
Japan's space probe operating on an asteroid some 340 million kilometers from Earth is preparing to study the asteroid's interior by creating an artificial impact crater.
(NHK)
Mar 19
Japanese rock singer Yuya Uchida died of pneumonia on Sunday. He was 79 years old.
(NHK)
Mar 16
Trains in and around the Japanese capital will run later into the night during the Tokyo 2020 Olympic Games to allow spectators to get home easily from events.
(NHK)
Mar 16
Chiba Prefectural Police on Friday announced the arrest of a 38-year-old man over the alleged theft of children's slippers from schools across the country, reports the Asahi Shimbun
(tokyoreporter.com)
---