AKB48, the mega-group that kicked off the modern idol era, has once again demonstrated that it wears the sparkly crown of the idol industry, as its newest single, "Teacher Teacher," has now sold three million copies.
This makes "Teacher Teacher" the best-selling AKB48 single ever, an impressive feat considering it's the group's 52nd single. What's even more amazing, though, is that this is only the third time in history that a Japanese single CD has broken the three-million mark in sales. The most recent song to share that distinction was "Sekai ni Hitotsu Dake no Hana" by boy band Smap, released in 2003 with sales to date of roughly 3.12 million, and the remaining member of the three million CD single sales club is 1999's "Dango San Kyodai" a song about three anthropomorphic rice dumpling brothers that originally appeared as part of a children's television program.
In other words, "Teacher Teacher" is now the third-best-selling CD single ever released in Japan. However, it sits a few slots lower on the overall single sales chart, behind 1970s hits "Oyoge! Taiyaki-kun" and "Onna no Michi," both of which have some of their sales from record and cassette tape releases.
Jul 21
As people in Japan treated themselves to grilled eels on eel-eating day Friday, many were faced with a larger bill amid soaring prices for the endangered fish.
(Japan Today)
Jul 21
Police in Kyotanabe, Kyoto Prefecture, have arrested an unemployed 38-year-old man on suspicion of attempted murder after he stabbed a 19-year-old girl who lives in the same apartment building, because she was making too much noise.
(Japan Today)
Jul 21
Japan's Council for Cultural Affairs on Friday recommended that three people including "Edo komon" kimono fabric dyer Yasumasa Komiya, 62, be designated as living national treasures.
(Jiji)
Jul 21
Kochi District Court on Friday rejected a claim filed by former Japanese fishermen and bereaved family members for state compensation over records of radiation exposure from 1954 U.S. hydrogen bomb tests at Bikini Atoll in the Pacific.
(Jiji)
Jul 20
The number of crimes in Japan in January-June fell 11.6 pct from a year before to 398,615, the National Police Agency said Thursday.
(Jiji)
Jul 19
Prominent Japanese stage director Keita Asari died of malignant lymphoma in a Tokyo hospital on Friday. He was 85.
(Jiji)
Jul 18
A 36-year-old Filipino man arrested last year admitted Tuesday to raping and murdering a female university student in eastern Japan in January 2004.
(Japan Today)
Jul 17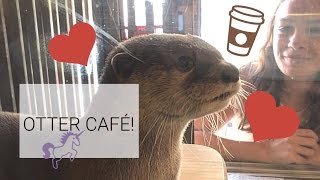 Japan was the top destination for otters recovered from smugglers in Southeast Asia between 2015 and 2017, with experts pointing to the species' growing popularity as pets in the country, according to a recent survey by a wildlife monitoring group.
(Kyodo)
Jul 14
A 22-year-old man who went on a rampage on a shinkansen (bullet train) last month, fatally stabbing one man and injuring two women, began a psychiatric evaluation on Friday. The Yokohama District Court ordered the examination to determine if the man is mentally competent to stand trial.
(Japan Today)
Jul 14
Emperor Akihito and Empress Michiko have cancelled their planned summer retreat north of Tokyo following last weekend's deadly torrential rain in western Japan, the Imperial Household Agency said Friday.
(Japan Today)
---