The government has launched a nationwide probe into allegations that foreign residents are abusing the public health insurance system, according to sources familiar with the matter.
The Health, Labor and Welfare Ministry is checking with municipalities to investigate cases involving foreign visitors who inappropriately acquired residential status to make themselves eligible for public health insurance so they can skirt costly medical fees, the sources said.
The ministry will compile the findings this autumn and discuss prevention steps. The insurance system was not originally designed to take into account a time when foreign people would be receiving medical services.
Japan had about 2.56 million foreign residents at the end of 2017, a number that has climbed every year since 2013, according to the Justice Ministry. Nearly half are Chinese and South Koreans, at 29 percent 18 percent, respectively, with Vietnamese and Filipinos following at 10 percent each.
The national health insurance program requires that policyholders shoulder 30 percent of their medical costs, in principle. The remainder is covered by the policy, which is funded by the payment of monthly premiums.
By taking advantage of the benefits of a special Japanese scheme for exorbitant medical bills that caps the size of monthly payments, policyholders can reduce the cost of expensive treatments by several tens of thousands of yen a month.
A Chinese man in his 60s made himself one such beneficiary of the scheme.
Shortly after coming to Japan, the man visited a hospital in Tokyo last summer, accompanied by his son, who resides here. The man was listed as a dependent, thus entitling him to health insurance benefits.
After undergoing surgery and postoperative chemotherapy, his medical bill came to ¥3 million. But thanks to the special scheme, he only paid ¥80,000 and promptly returned to China, leaving the insurance system to pay the rest.
Experts believe such practices, whereby people who have never paid insurance premiums can receive expensive medical treatment on the cheap, hurt the public health insurance system.
Feb 19
Immigration Bureau's relaxed visa policy has boosted tourism from southeast Asia, but it seems to have come with an unwanted side-effect.
(soranews24.com)
Feb 19
Japanese Prime Minister Shinzo Abe is not saying whether or not he nominated Donald Trump for this year's Nobel Peace Prize, but the question may be moot: the U.S. president has been put forward by others for the prestigious award.
(Japan Today)
Feb 15
The Japanese government has mapped out a bill to officially recognize the Ainu ethnic minority as an indigenous people of Japan.
(NHK)
Feb 09
The government confirmed Friday that it will follow the procedures taken to pick the current era name of Heisei in choosing a name for the new era.
(Japan Times)
Feb 08
Japan's Prime Minister Shinzo Abe says he's determined to settle the country's territorial issue with Russia and conclude a peace treaty.
(NHK)
Feb 06
Japan's Finance Minister Taro Aso has reluctantly apologised for saying childless people are to blame for the country's rising social security costs and its aging and declining population.
(smh.com.au)
Feb 06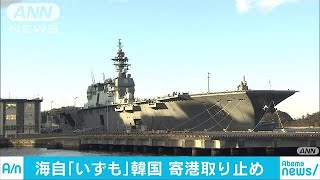 Japan's Defense Ministry has canceled a port call of a Self-Defense Forces vessel in Busan, South Korea, amid soured relations.
(NHK)
Feb 06
Japan's Foreign Ministry has ordered freelance journalist Kosuke Tsuneoka to hand over his passport as he attempted to travel to Yemen.
(NHK)
Jan 30
A mayor in the western Japanese prefecture of Hyogo is in hot water for calling a senior city official "stupid" and suggesting the official "burn down" a local building that stood in the way of the construction of a new road.
(Kyodo)
Jan 29
Breaking with precedent, Prime Minister Shinzo Abe on Monday removed from his annual policy speech a paragraph outlining his vision for Japan's ties with South Korea, in a possible reflection of the neighbors' increasingly tumultuous relationship.
(Japan Times)
---