The first official shop selling goods for the 2020 Tokyo Olympic and Paralympic Games has opened in the Japanese capital.
The shop opened on Monday near Shinjuku Station, in Tokyo. Around 700 items are being sold, including shirts, towels and key chains.
Yukiko Ueno, a gold medal-winning softball pitcher from the 2008 Beijing Games was at the opening, along with 2016 Rio Paralympics swimmer, Yuki Morishita.
Ueno said the shop will help raise interest in the Olympics, which open on the 24th of July 2020. She added that she's training hard.
The first customer was a 76-year-old woman who lives near the new national stadium that's under construction.
She said she came to buy stuffed toys of the Olympic mascots, whose names were unveiled on Sunday as "Miraitowa" and "Someity".
The shop will stay open until September 2020, when the Paralympics end.
東京オリンピック・パラリンピックまで24日で2年を迎えます。東京・新宿区に常設のオフィシャルショップが初めてオープンしました。 23日にオープンしたオフィシャルショップは売り場スペースが広く、ぬいぐるみやTシャツなど約700種類のグッズが販売されています。
Feb 27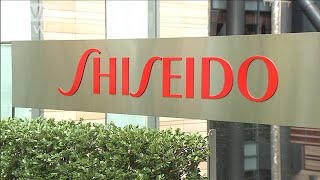 More and more Japanese companies are responding to the virus by having their staff work from home.
(NHK)
Feb 26
Black swans and domestic miscalculations push Abenomics to the brink
(Nikkei)
Feb 25
Continued uncertainty surrounding details of a new law on foreign investment is likely to dent appetite toward Japan, experts warned.
(Nikkei)
Feb 25
Toyota Motor restarted its fourth and final Chinese assembly plant following a nearly monthlong shutdown sparked by the deadly coronavirus outbreak.
(Nikkei)
Feb 23
The novel coronavirus outbreak has forced as much as 56 Japanese companies to disclose that they will downgrade earnings forecasts or expect a significant slow down of sales, according to credit research specialist Tokyo Shoko Research.
(Nikkei)
Feb 21
Foreign investors purchasing a 1% or more stake in a Japanese company will be subject to prescreening if the target company is included in 12 specified sectors deemed critical to national security, such as arms, aircraft and space-related industries, Nikkei has learned.
(Nikkei)
Feb 21
Twenty-three providers of cashless payment services have registered to participate in a government-led reward-point program for holders of My Number social security and tax identification cards, the internal affairs ministry said Wednesday.
(Japan Times)
Feb 20
Multinational companies are avoiding travel to and from Japan over fears the country could be the next hot spot in the coronavirus outbreak.
(Nikkei)
Feb 20
The spread of the new coronavirus has prompted some Japanese companies to alter their work schedules, or even tell staff to stay home.
(NHK)
Feb 19
Nissan Motor held an extraordinary shareholders meeting on Tuesday, as it struggles to rebuild itself under new leadership. 666 people gathered in Yokohama. They approved a new board of directors led by current President and CEO Makoto Uchida.
(NHK)
---