The first official shop selling goods for the 2020 Tokyo Olympic and Paralympic Games has opened in the Japanese capital.
The shop opened on Monday near Shinjuku Station, in Tokyo. Around 700 items are being sold, including shirts, towels and key chains.
Yukiko Ueno, a gold medal-winning softball pitcher from the 2008 Beijing Games was at the opening, along with 2016 Rio Paralympics swimmer, Yuki Morishita.
Ueno said the shop will help raise interest in the Olympics, which open on the 24th of July 2020. She added that she's training hard.
The first customer was a 76-year-old woman who lives near the new national stadium that's under construction.
She said she came to buy stuffed toys of the Olympic mascots, whose names were unveiled on Sunday as "Miraitowa" and "Someity".
The shop will stay open until September 2020, when the Paralympics end.
東京オリンピック・パラリンピックまで24日で2年を迎えます。東京・新宿区に常設のオフィシャルショップが初めてオープンしました。 23日にオープンしたオフィシャルショップは売り場スペースが広く、ぬいぐるみやTシャツなど約700種類のグッズが販売されています。
Jul 20
Asahi Group Holdings, Japan's biggest brewer, has struck a deal to acquire leading Australian player Carlton and United Breweries.
(Nikkei)
Jul 20
Japan, China and six other economies of the North Pacific Fisheries Commission agreed for the first time Thursday to set annual catch quotas for saury, aimed at addressing fishery resource depletion.
(Japan Times)
Jul 17
Over two weeks of cloudy and rainy days in Tokyo and nearby areas has resulted in higher vegetable prices and sluggish sales of summer clothing.
(Japan Times)
Jul 17
U.S. investment firm Blackstone Group will spend over 100 billion yen ($926 million) to buy distribution centers in Japan, seeing room for growth in the country's relatively small e-commerce market, Nikkei has learned.
(Nikkei)
Jul 15
Japan's 100-yen shops are stepping up store openings as they continue to gain ground among thrifty consumers, with supermarkets and drugstores seeking them out as tenants to draw customers, shifting the dynamic in the nation's retail landscape.
(Nikkei)
Jul 13
Japanese cryptocurrency exchange operator Bitpoint has lost 3.5 billion yen ($32 million) in a hacking attack, parent company Remixpoint announced on Friday.
(Nikkei)
Jul 12
Japan's national mint has begun making the first coins featuring the new era name Reiwa.
(NHK)
Jul 12
Seoul has pointed to its interceptions of illegally exported sensitive materials to discredit Japan's claim that South Korea lacks a proper monitoring regime, prompting an immediate rebuttal from Tokyo, as bilateral relations appear to plumb another low.
(Nikkei)
Jul 10
South Korea has criticized Japan at a meeting of the World Trade Organization over Tokyo's tighter export requirements for some high-tech materials.
(NHK)
Jul 10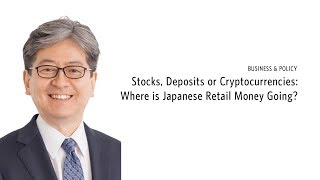 Japan's three biggest online brokerages are in a race to lower trading fees, opting to eliminate minimum charges levied on U.S. stock trades.
(Nikkei)
---