Japanese Foreign Minister Taro Kono and his South Korean counterpart, Kang Kyung-wha, on Thursday reaffirmed cooperation between Tokyo and Seoul, as well as among them and Washington, toward denuclearizing North Korea.
Meeting in Singapore, Kono and Kang agreed that Japan and South Korea will work further to build a future-oriented bilateral relationship while appropriately managing difficult problems between the two countries.
Kono said Tokyo wants South Korean President Moon Jae-in to visit Japan.
He called on South Korea to steadily implement the 2015 bilateral agreement to "finally and irreversibly" resolve the issue of Korean women allegedly forced to serve as prostitutes for Japanese troops before and during World War II.
Based on the agreement, the Japanese government contributed one billion yen to a South Korean foundation set up to support such comfort women. But the South Korean government recently decided to replace the one billion yen with its reserve funds, annoying the Japanese side.
Feb 20
Japan's Foreign Minister Taro Kono says the country clearly supports Venezuela's opposition leader Juan Guaido, who declared himself interim president.
(NHK)
Feb 19
Immigration Bureau's relaxed visa policy has boosted tourism from southeast Asia, but it seems to have come with an unwanted side-effect.
(soranews24.com)
Feb 19
Japanese Prime Minister Shinzo Abe is not saying whether or not he nominated Donald Trump for this year's Nobel Peace Prize, but the question may be moot: the U.S. president has been put forward by others for the prestigious award.
(Japan Today)
Feb 15
The Japanese government has mapped out a bill to officially recognize the Ainu ethnic minority as an indigenous people of Japan.
(NHK)
Feb 09
The government confirmed Friday that it will follow the procedures taken to pick the current era name of Heisei in choosing a name for the new era.
(Japan Times)
Feb 08
Japan's Prime Minister Shinzo Abe says he's determined to settle the country's territorial issue with Russia and conclude a peace treaty.
(NHK)
Feb 06
Japan's Finance Minister Taro Aso has reluctantly apologised for saying childless people are to blame for the country's rising social security costs and its aging and declining population.
(smh.com.au)
Feb 06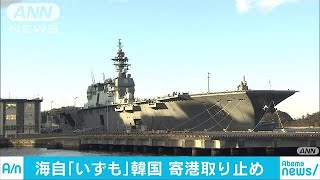 Japan's Defense Ministry has canceled a port call of a Self-Defense Forces vessel in Busan, South Korea, amid soured relations.
(NHK)
Feb 06
Japan's Foreign Ministry has ordered freelance journalist Kosuke Tsuneoka to hand over his passport as he attempted to travel to Yemen.
(NHK)
Jan 30
A mayor in the western Japanese prefecture of Hyogo is in hot water for calling a senior city official "stupid" and suggesting the official "burn down" a local building that stood in the way of the construction of a new road.
(Kyodo)
---